*Nothing to Disclose*
Hi everyone! Today I have my super lazy Christmas manicure to share with you and I figured I should share it before December is officially over. I wanted to do some sort of art but I was dead tired after working all day and then baking for a few hours, so all I did were a few lazy swipes with a striper brush. I started off with two amazing polishes from
Glam Polish
,
Coven
(red) and
Conjuring
(green). I've been planning on wearing these together at Christmas for ages! They are so beautiful and take 2 easy coats for full coverage. Then I used a
Color Club
white nail art striper to make my random lines. For being ridiculously simple, it also looks really nice I think.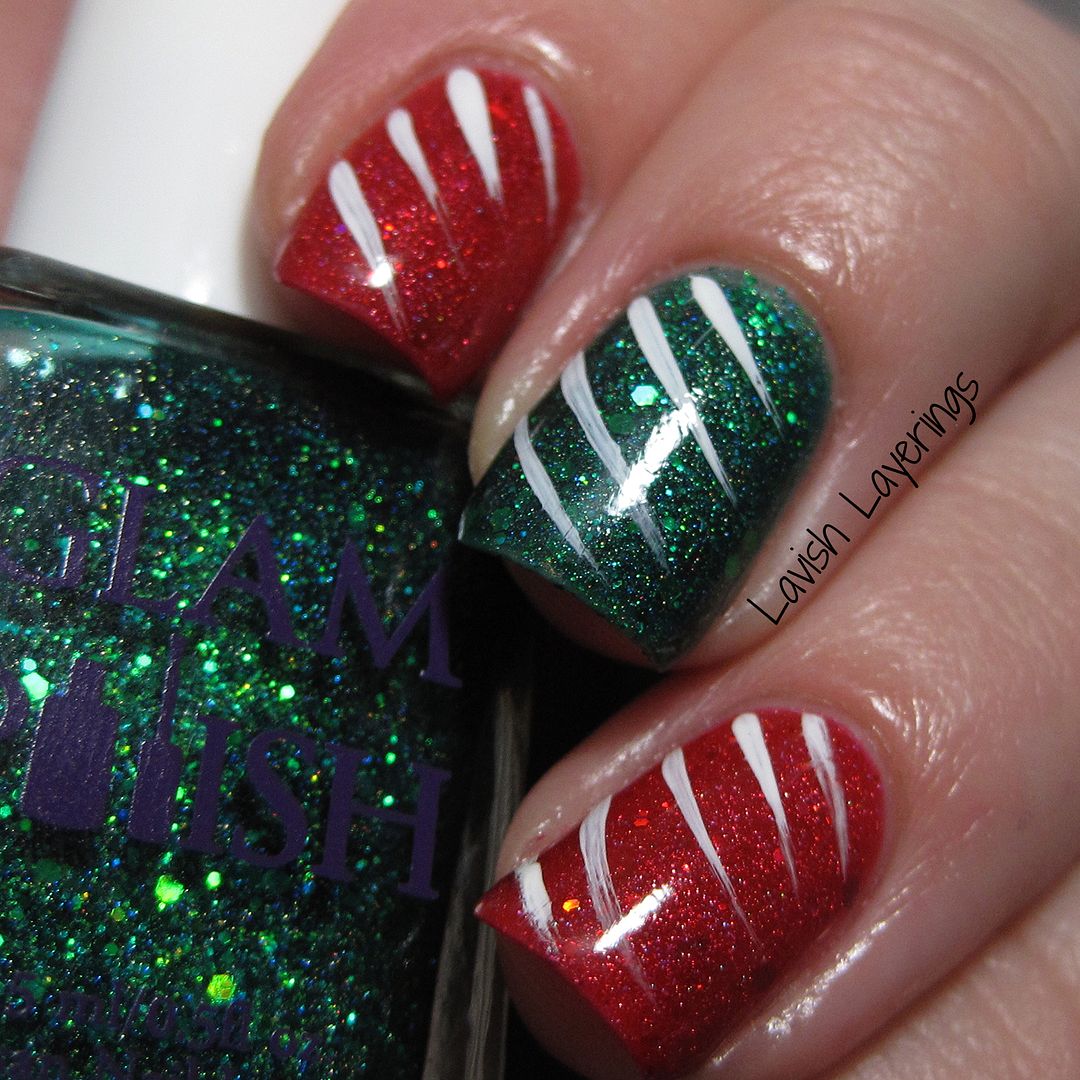 If you haven't tried any of these Glam Polishes, they are all amazing and I want ALL OF THE DIFFERENT COLORS of this particular sort of finish that she makes (and I have quite a few already).
Glam Polish
is available from their
Big Cartel shop
(ships to Australia and the US only) as well as from these international
stockists
. Follow them on
Facebook
and
Instagram
for updates on new collections and restocks as well as to see lots of beautiful swatches! Thanks for looking everyone!