*Press Sample*
Hi everyone! Today I have a gorgeous new holo to show you from
KBShimmer
in
Pantone's
new
Color of the Year for 2015, Marsala
. Marsala has caused a great deal of chatter in the nail community and it seems like a lot of people aren't that pleased with it after the vibrant colors of the past few years (Tangerine Tango (2012), Emerald (2013), Radiant Orchid (2014)), but I think it will be a nice neutral-ish color for fashion. I didn't know if I would like a nail polish in the Marsala range, but KBShimmer certainly changed my mind about that.
KBShimmer Men are from Mars-ala
is a red-brown linear holo. The formula is really nice and creamy with a beautiful holo flame. This is 2 easy coats of Men are from Mars-ala. This shade is really flattering on my skintone (and I think it would look nice on many skintones) and it's so rich and lovely. It sort of reminds of me of a darker terra cotta. If you were on the fence about Marsala, I really think that KBShimmer makes a convincing argument for its beauty with this polish.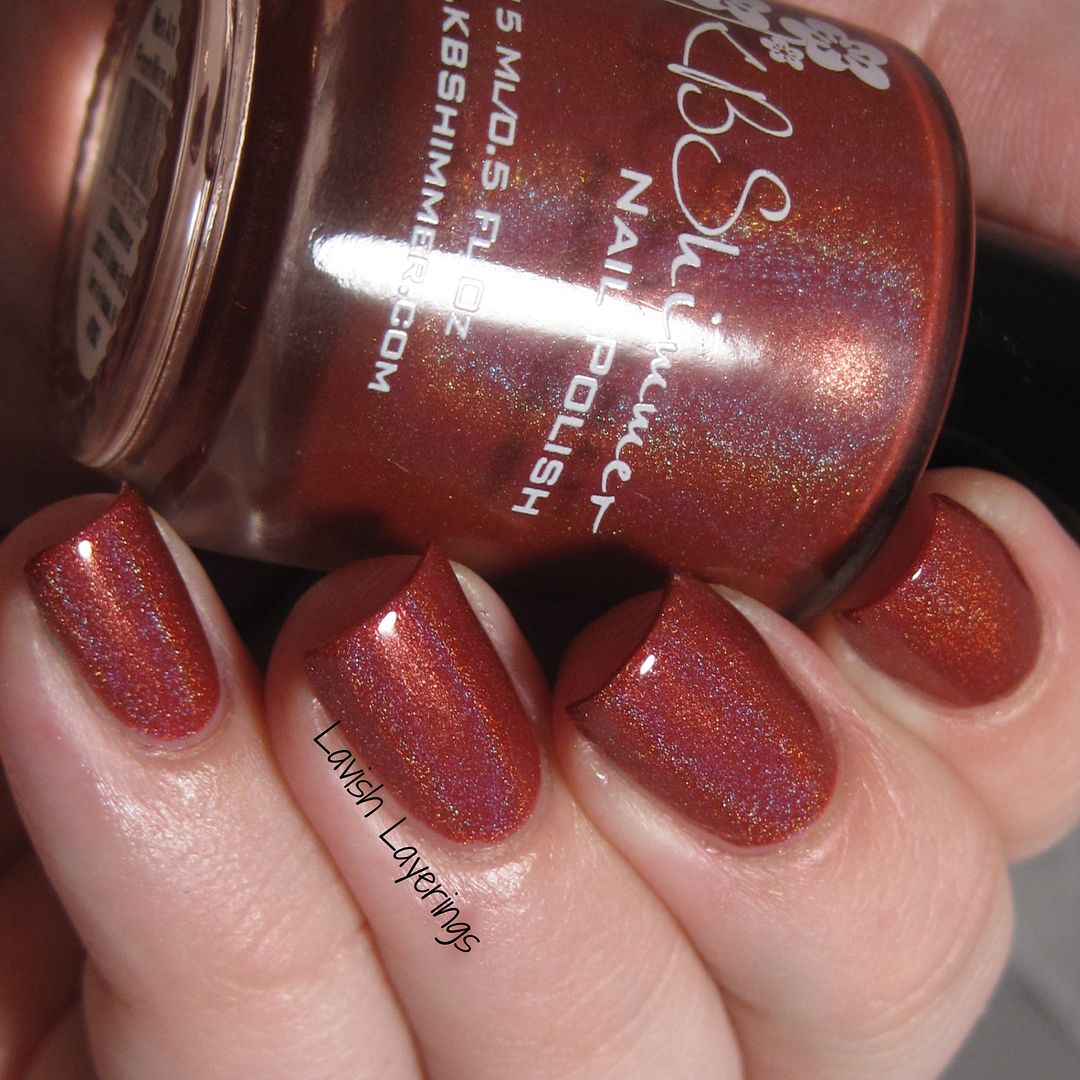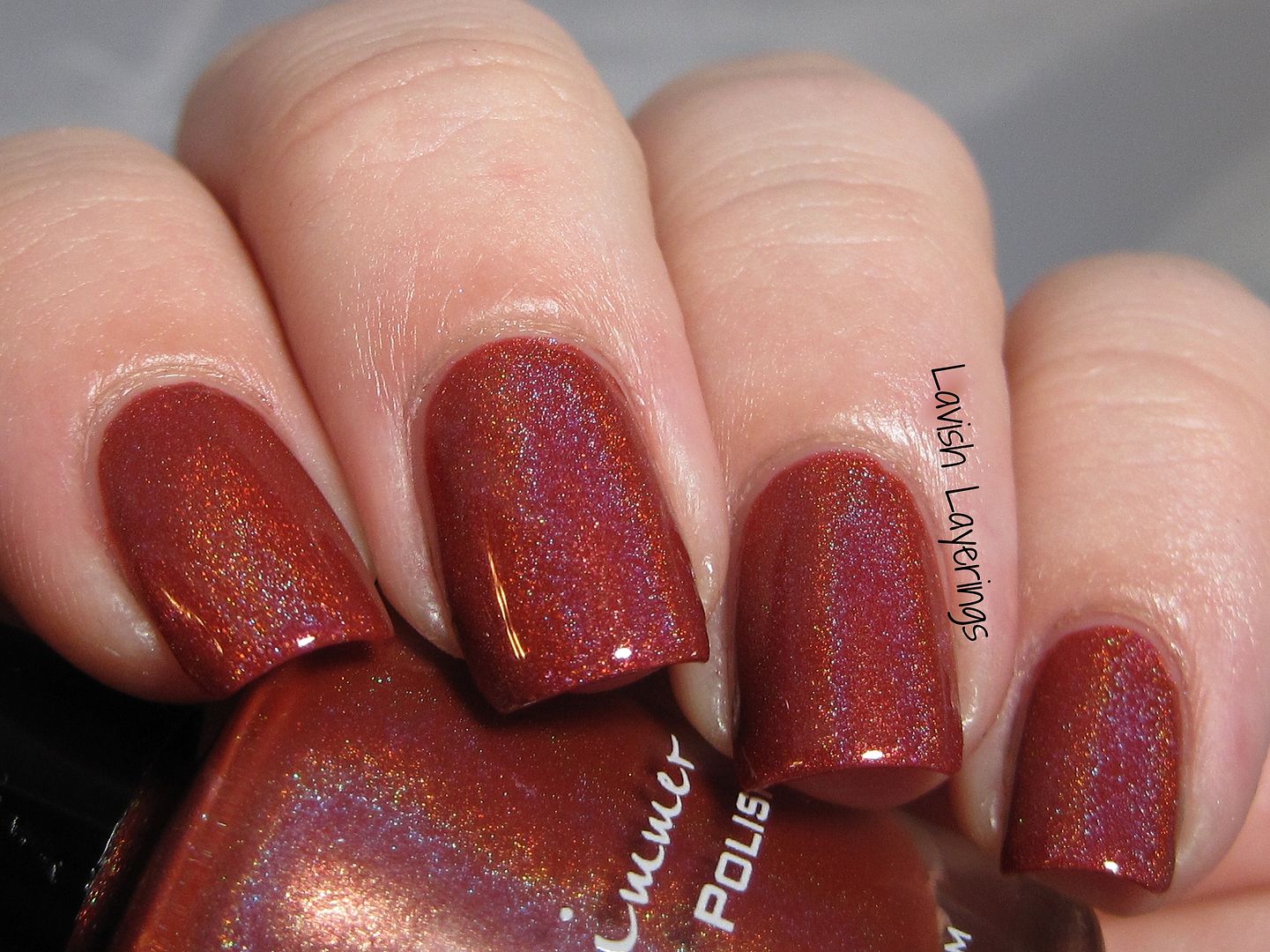 Men are from Mars-ala
will be releasing on KBShimmer.com on 1/1/15.
KBShimmer
products are available from their
website
as well as from
Harlow & Co.
(Canada) for international customers. Be sure to follow them on Facebook and In
stag
ram for updates on new collections and to see swatches of all of their polishes.
What do you think about Marsala? I know there are a lot of opinions about it right now, but I think I'm definitely going to be more open-minded to it after seeing this polish. Thanks for looking everyone!