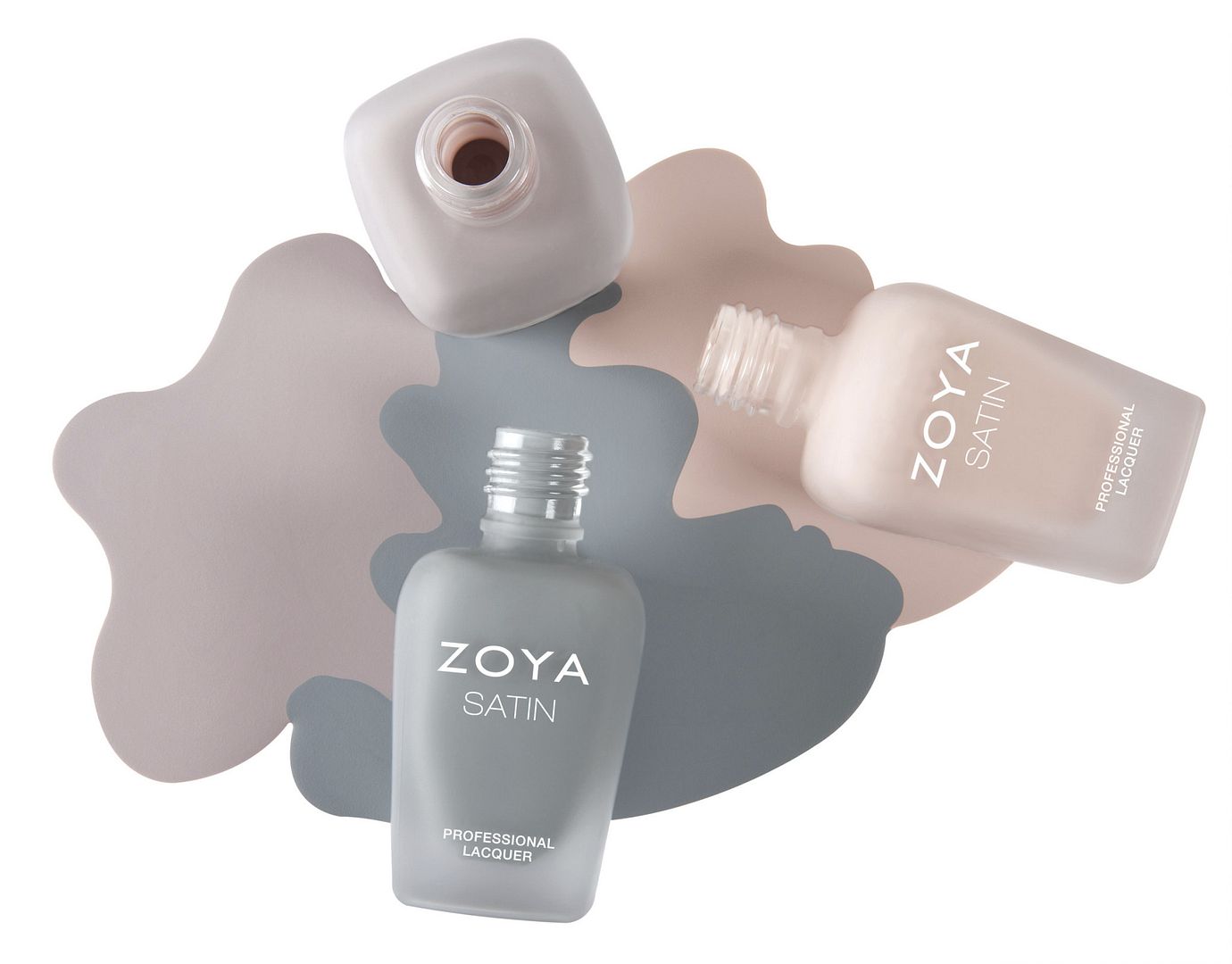 Zoya is starting off 2015 with new additions to their Naturel line and these look intriguing. I always like that Zoya is pushing the envelope with new finishes for their line. The colors of these are so great too...neutral but not all nude!

The next generation of Zoya Naturel is almost here! Introducing, Zoya Naturel Satins, a collection of six new, neutral nail polish colors in an ultra-wearable, low-sheen, chic satin finish. A hybrid between matte and glossy polishes, the new Zoya Satin* formula provides opaque coverage and is longer lasting than traditional matte shades. The flawlessly smooth
finish hides imperfections and creates a luxurious, satin finish nail look.
·
ZP782/Leah
: Lavender tinged taupe, exclusive Zoya Satin* finish.
·
ZP779/Rowan
: Creamy suede taupe, exclusive Zoya Satin* finish.
·
ZP781/Sage
: Mossy sage green, exclusive Zoya Satin* finish.
·
ZP778/Tove
: Misty slate grey, exclusive Zoya Satin* finish.
·
ZP780/Brittany
: Rose mauve cream, exclusive Zoya
Satin* finish.
·
ZP783/Ana
: Light toasted almond, exclusive Zoya Satin* finish.
*Zoya Satin is not intended to be worn with a top coat. For best results: Prep nail with Zoya Remove Plus Nail Polish Remover, apply base coat and finish with 2 thin coats of any Zoya Satin Nail Polish.
AVAILABLE

01/15/15

!
ZOYA IS THE HEALTHY COLOR OF FASHION!
$
9

(US),
Available in top salons, spas and on
zoya.com
COMING SOON -
Zoya Satin Seal Topcoat!

Turn any color into an elegant Satin finish beauty with just one coat!
**BIG5FREE: Formula contains no formaldehyde, formaldehyde resin, dibutyl phthalate, toluene or camphor.