*Purchased by Me*
Hi everyone! Today I have the lovely
Holiday 2014
from
Enchanted Polish
to share with you. After the May, June and July monthlies, I sort of got over the monthly "mystery polish" deal. I didn't get November or December's mysteries, but there were preview pictures of Holiday 2014 and I could not resist picking it up. I'm so glad I did, because it is now one of my absolute favorite Enchanted Polishes. It doesn't seem to be getting a lot of love because a lot of people really loved November and December, but it was the standout to me. This polish was a limited release, so unfortunately it will not be available again to purchase.
Enchanted Polish Holiday 2014
has an deep olive green base with a coppery red/gold/green multichrome shift and linear holo flame. I think this might be the same pigment that is used in Enchanted Polish I am the Walrus, but in a green base (or at least that is what it looks like to me). The formula was great and had full coverage in 2 easy coats. I think this polish is just stunning and I'm so glad I decided to pick it up.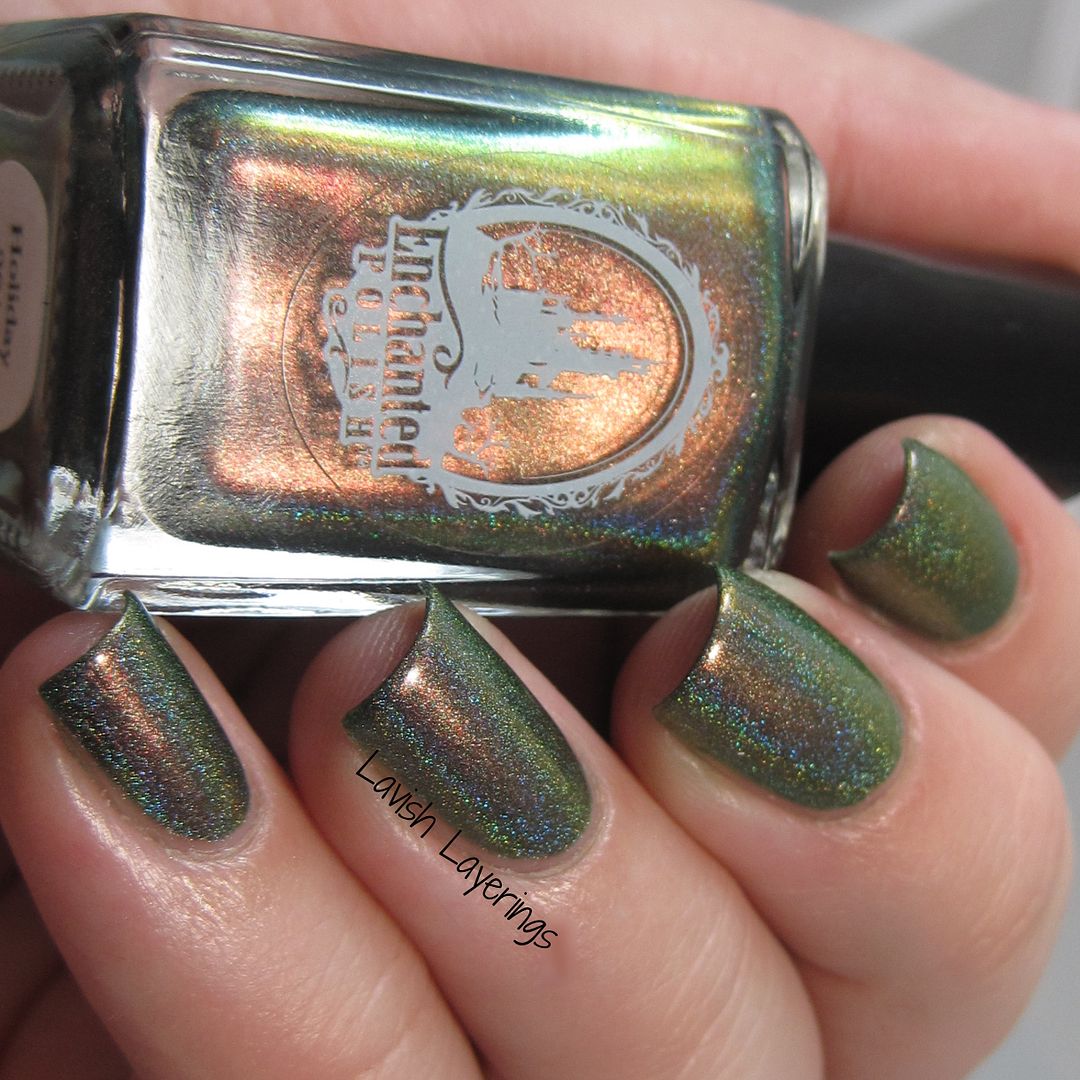 Enchanted Polish is available from their
Big Cartel shop
as well as from Nail Polish Canada (Canada), Mei Mei's Signatures (Singapore), and Femme Fatale Cosmetics (Australia)
. These polishes sell out really quickly (which is why I love the pre-order idea), so be sure to check out restock times so you can snatch them up when you can.