*Purchased by me*
Hi everyone! Today I have an oldie but goodie for you. I remember when I first started hanging around the MakeupAlley nailboard in 2010 this polish was posted often and I always thought it was so gorgeous. I had never even heard of the brand, so for some reason I assumed that it was an old discontined brand and thus my hopes of ever owning this polish were just a pipe dream. Fast forward 4 years and I somehow stumble upon the knowledge that this brand is alive and kicking, it is just not sold in my area. Through a lovely custom purchase from Meijer, I was finally able to own it (along with its equally beautiful conterpart, Purple Medallion). The lesson here is: ASK QUESTIONS!
Studio M Slammin' Red
isn't so much red but more of a raspberry reddish-pink jelly filled to the brim with silver holographic microglitter. It's definitely not the most unique thing out there, but it sure is sparkly! I used 2 coats for this mani. It is very gritty and requires a thicker topcoat + quick dry topcoat to smooth it out. Also, the bottle is super awkward to hold in pictures (#bloggerproblems). This is one of those polishes that totally gives your nails that jewel-encrusted look.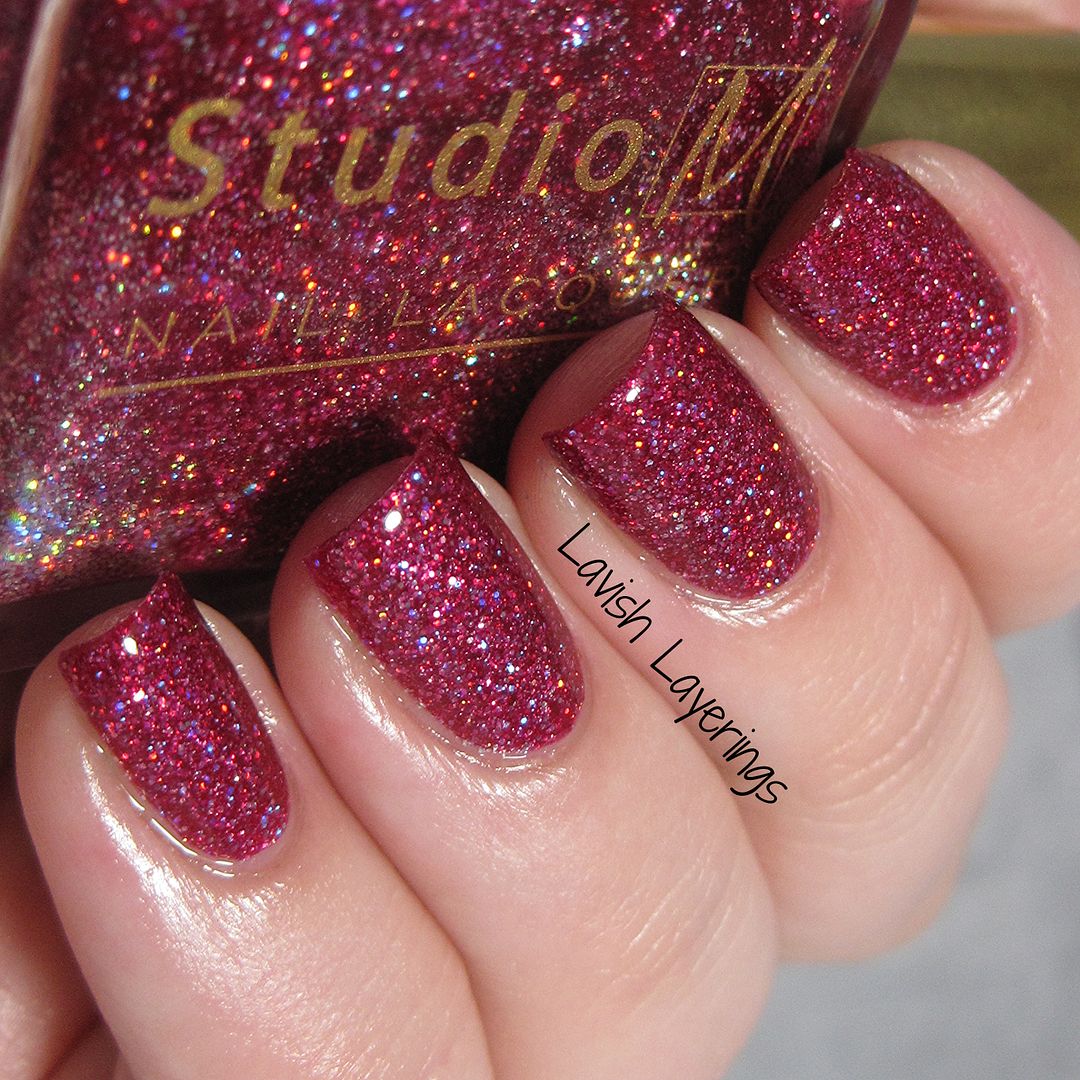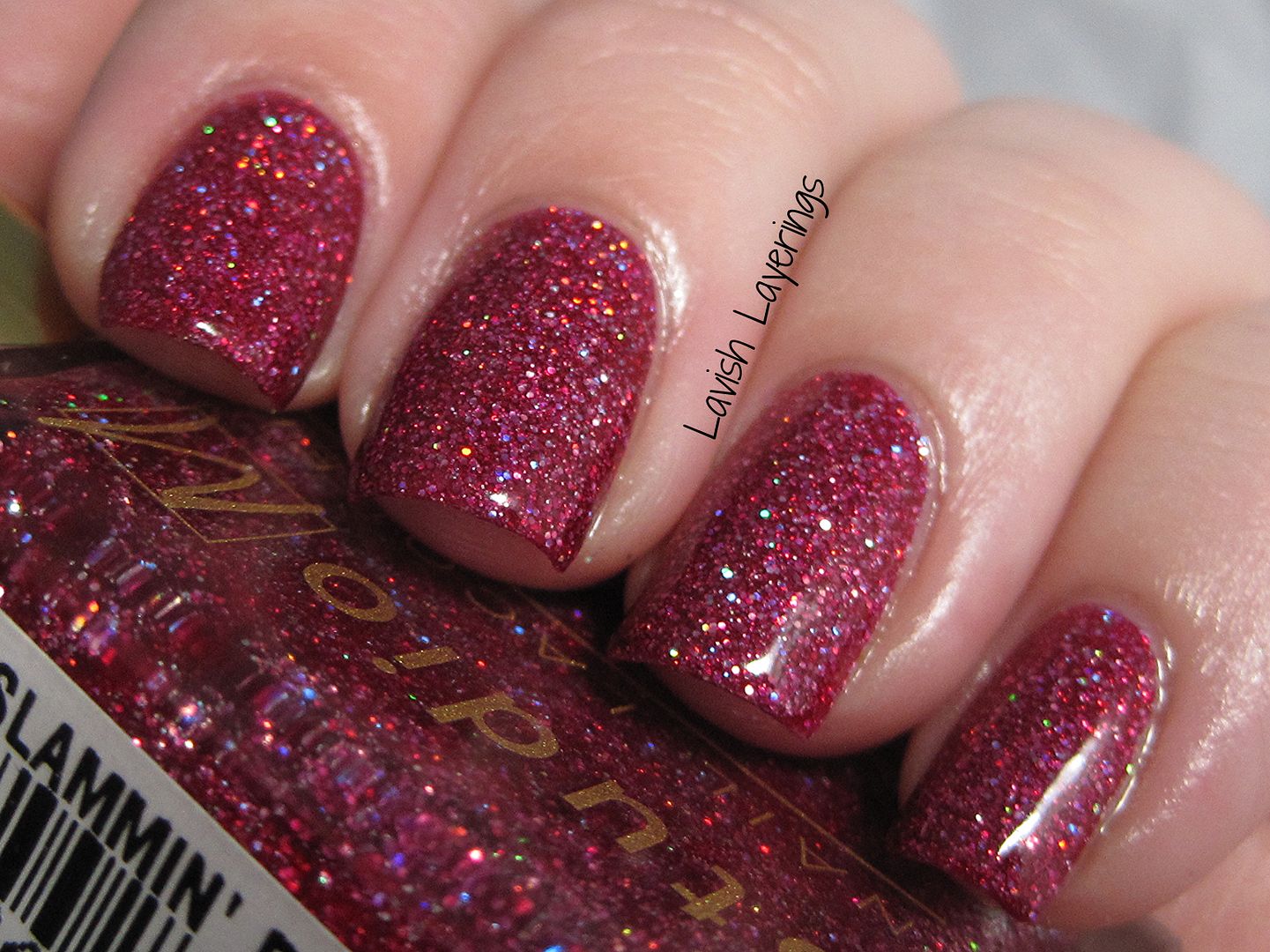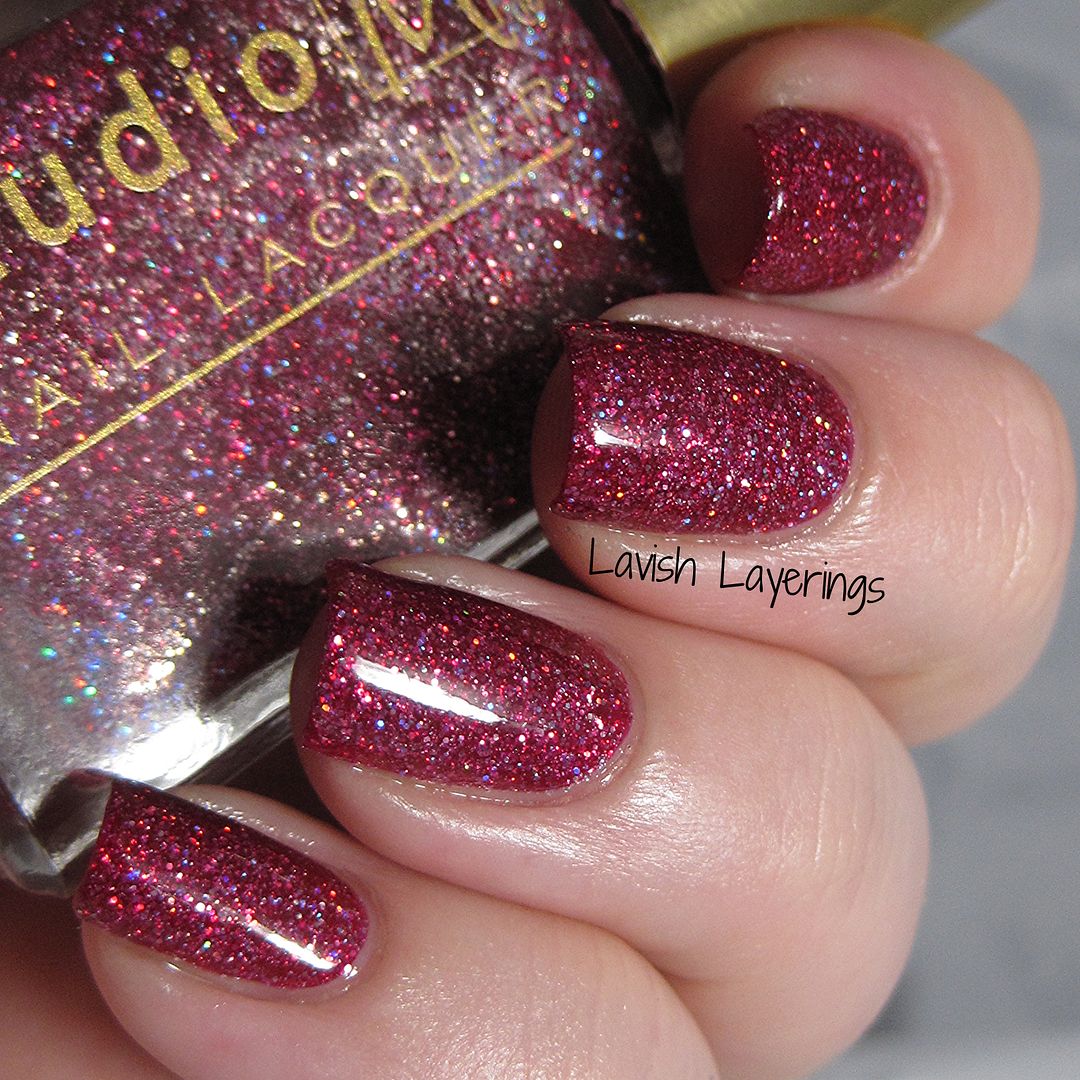 As I mentioned, the only place that I personally know of that Studio M Polishes are sold is at Meijer, but there could be other drugstores out there where it is sold that I'm not aware of, just none in my neck of the woods. Thanks for looking everyone!