Hi everyone! I've got
Enchanted Polish's
latest offering of monthly mystery polishes for you today. Let's jump right in!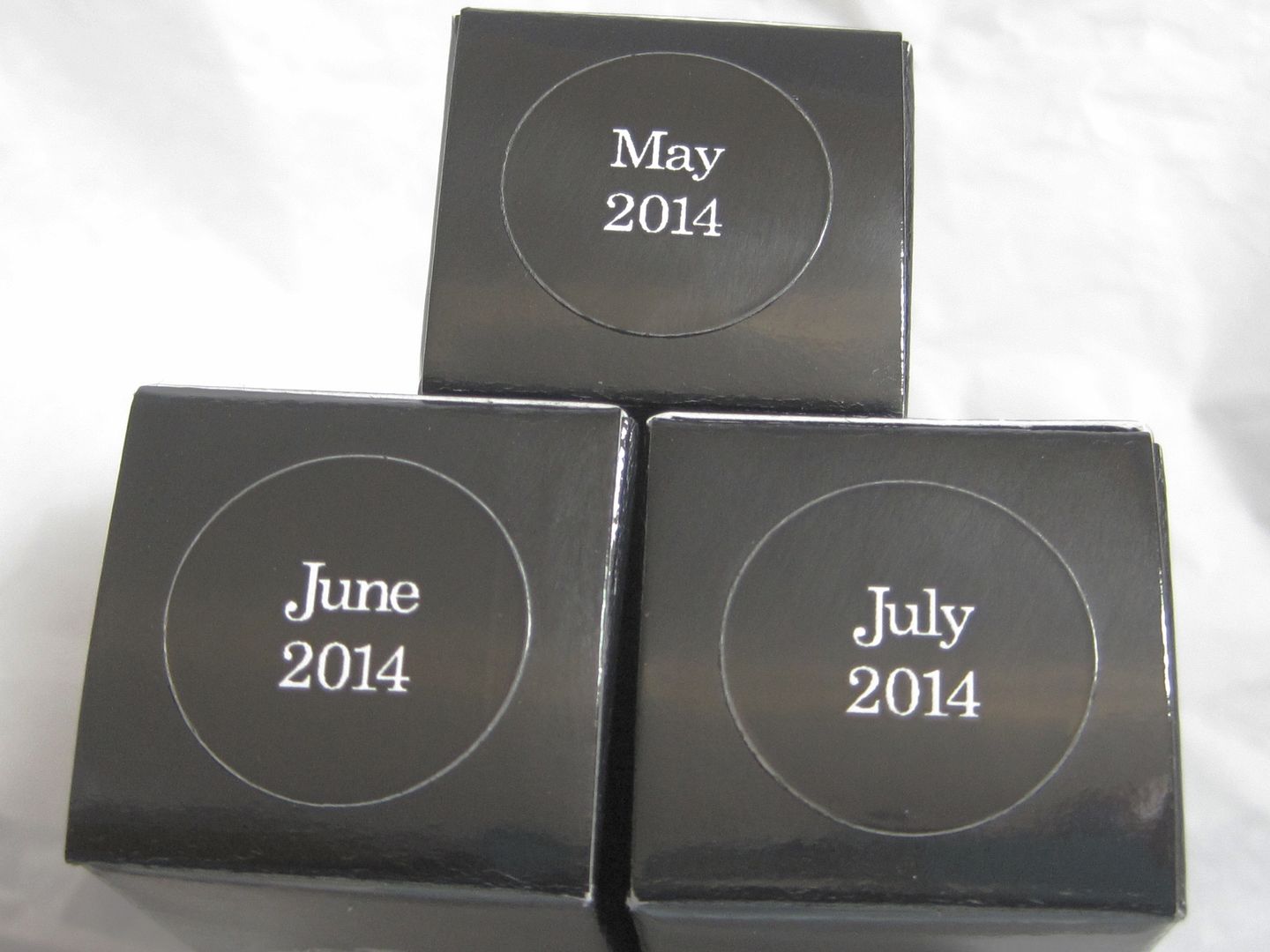 Enchanted Polish May 2014
is a reddish-orange linear holo with a strong pink microflake shimmer throughout. This makes the polish take on an overall corally tone. This is my favorite of the three for sure! I love orange and this orange is just gorgeous. The pink shimmer is very apparent in real life and adds more depth and interest to the polish. I used 2 coats for this mani. It has the most jelly-like formula of the 3 polishes and was the most holo.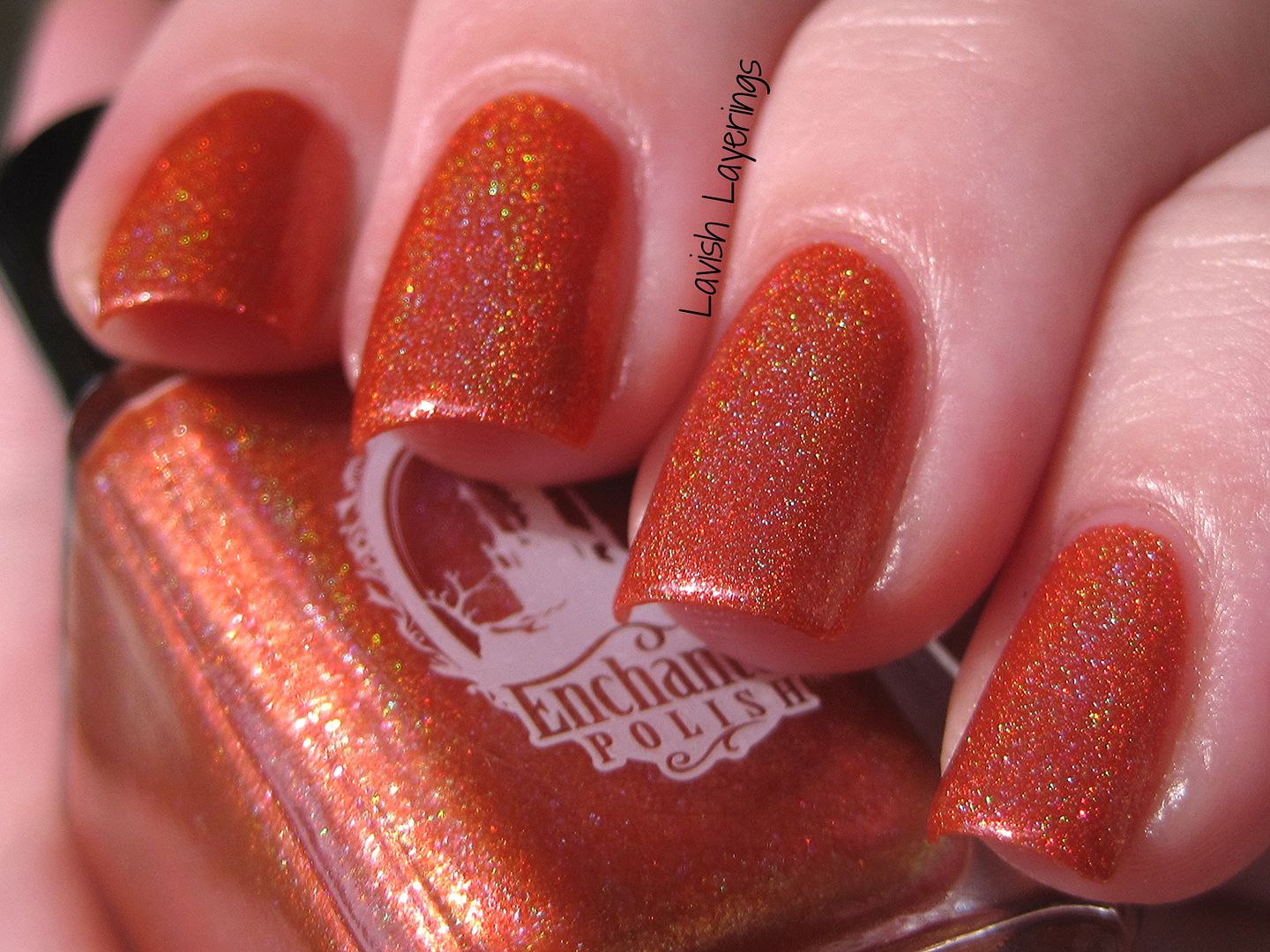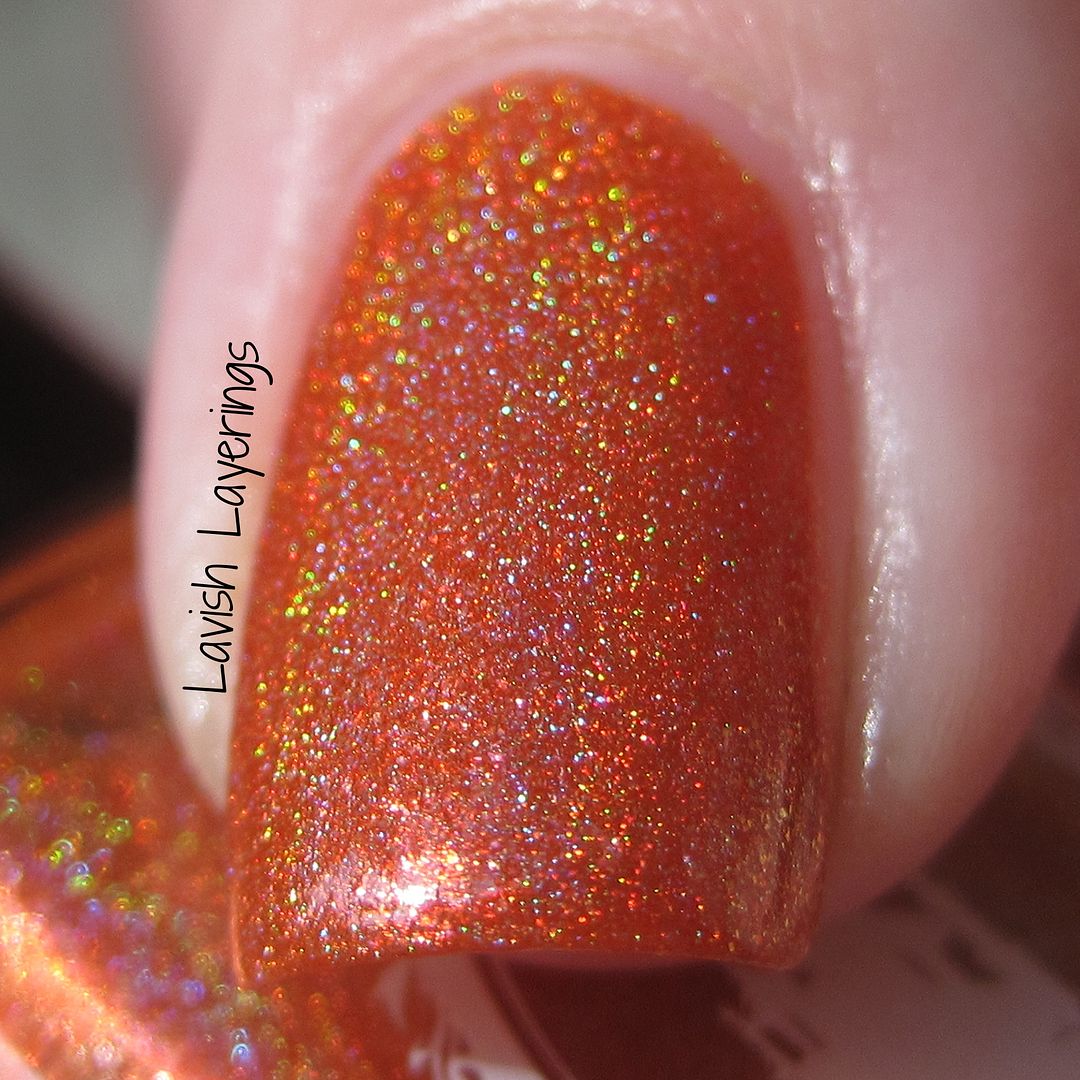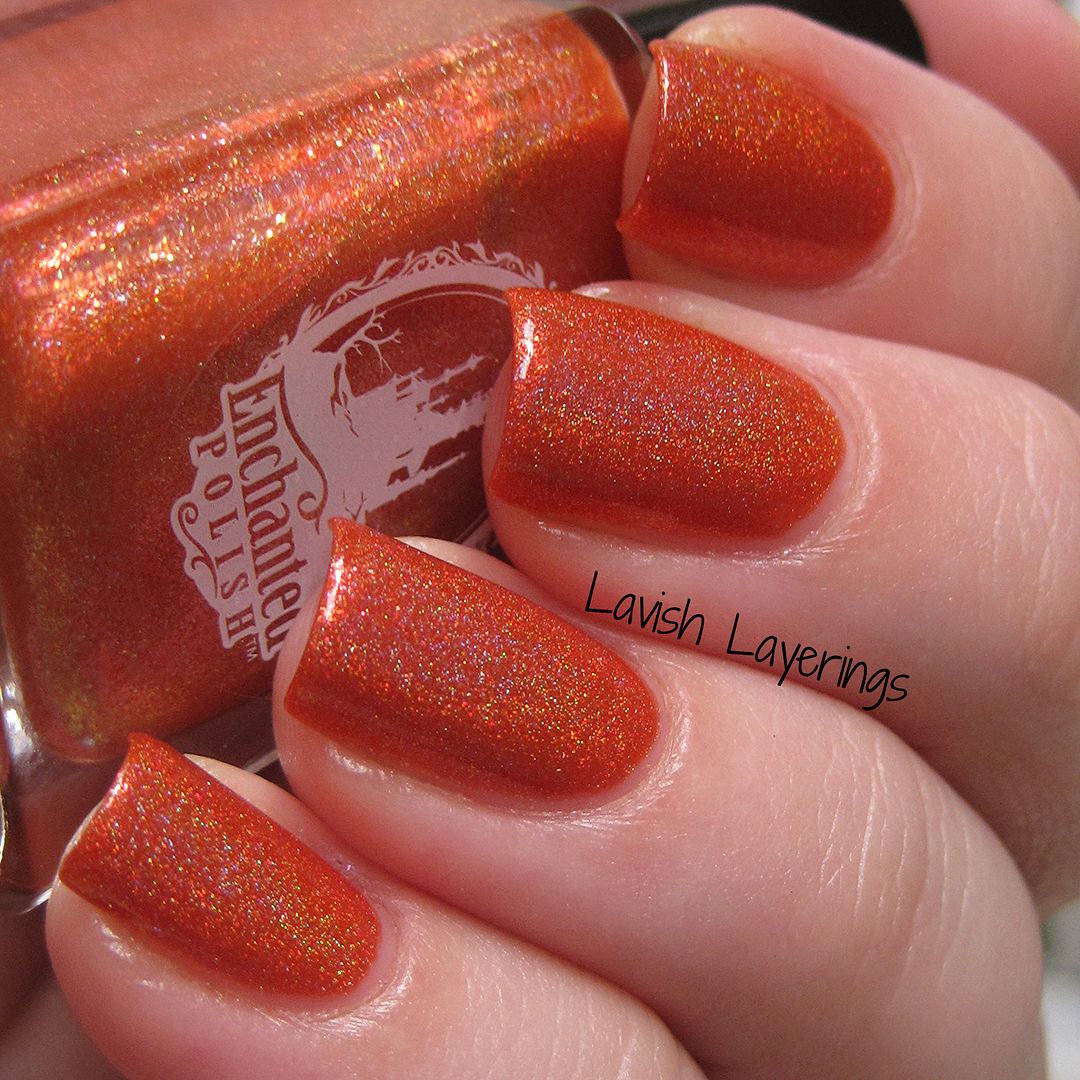 Enchanted Polish June 2014
is a medium purple holo with a multichrome shift. The multichrome shifts from purple to red and maybe even a touch of orange. It is a more subtle shift than other Enchanted Polish multichromes, but it is definitely there. It has a thicker base, so I wiped a good bit off of my brush and did 2 thin coats.
I had a difficult time capturing the true color of this one. It wanted to pull a deeper purple in pictures (maybe because of the multichrome pigment?). This is the closest to how it looks in most lights (maybe a touch brighter purple than this). It has a metallic quality to it. Sorry it isn't perfect, I tried my hardest to get an accurate picture.
These pictures are more to show you the color shift. As I mentioned, its a bit lighter than this but my camera made the base color pull darker for some reason.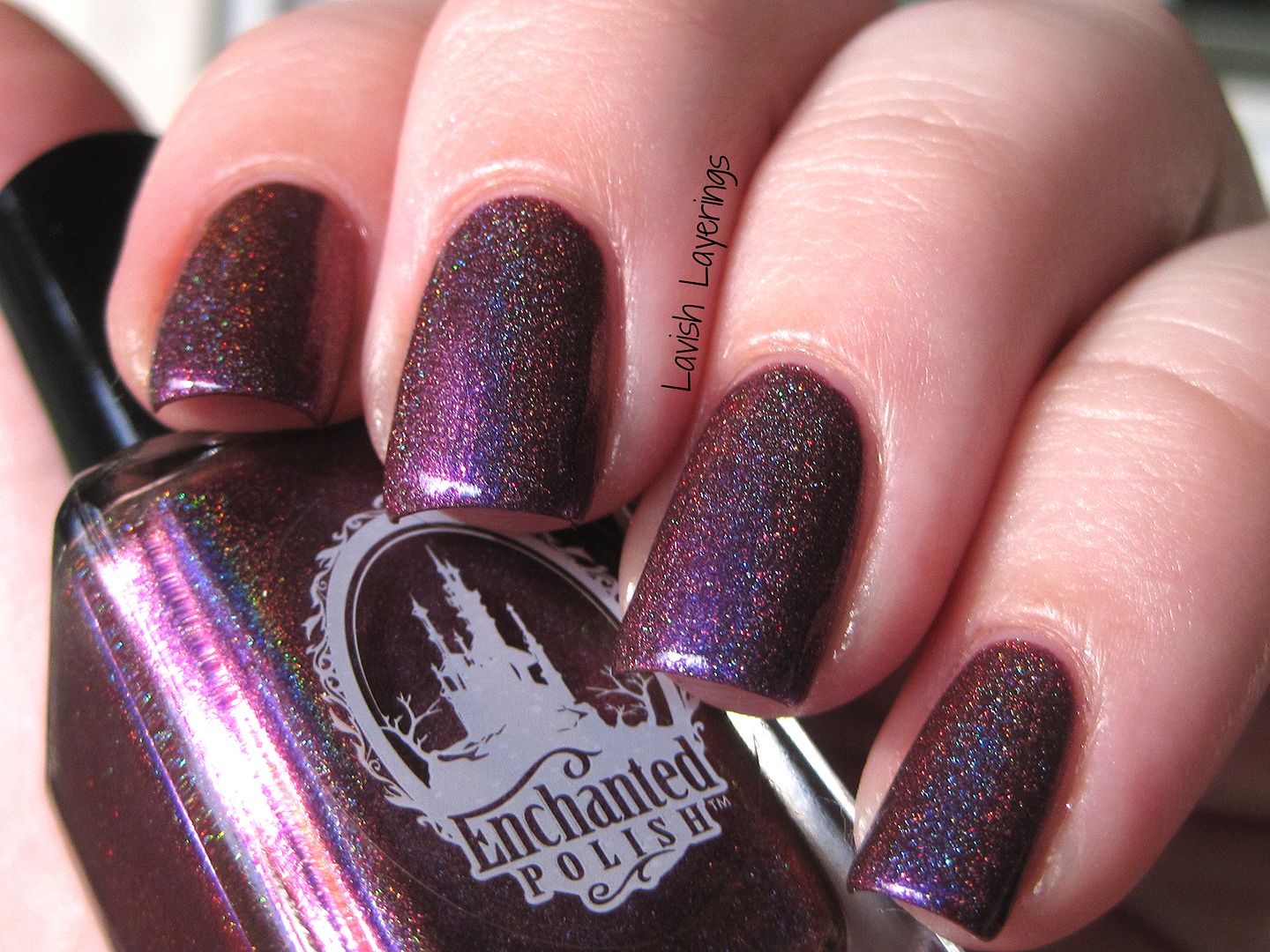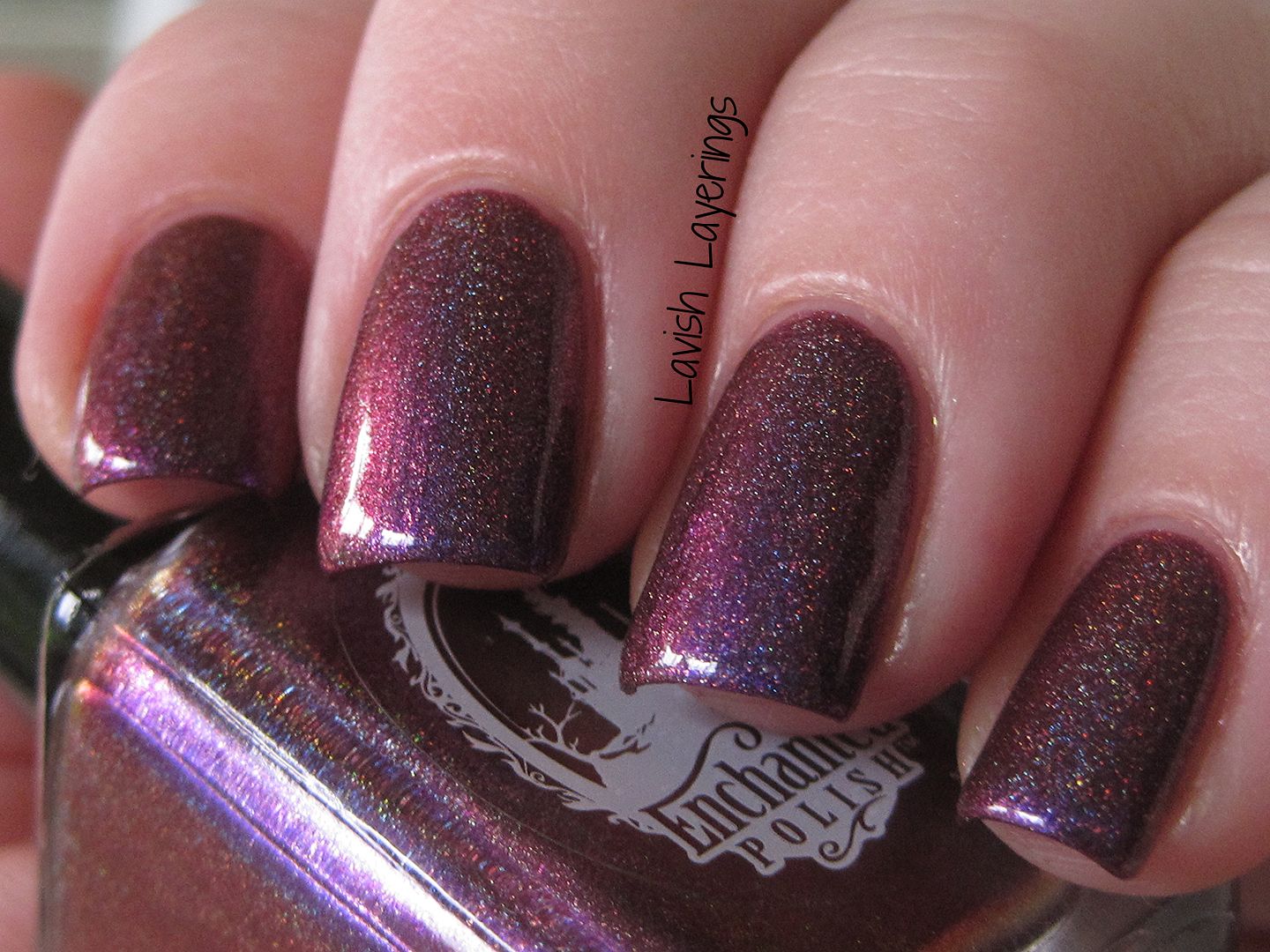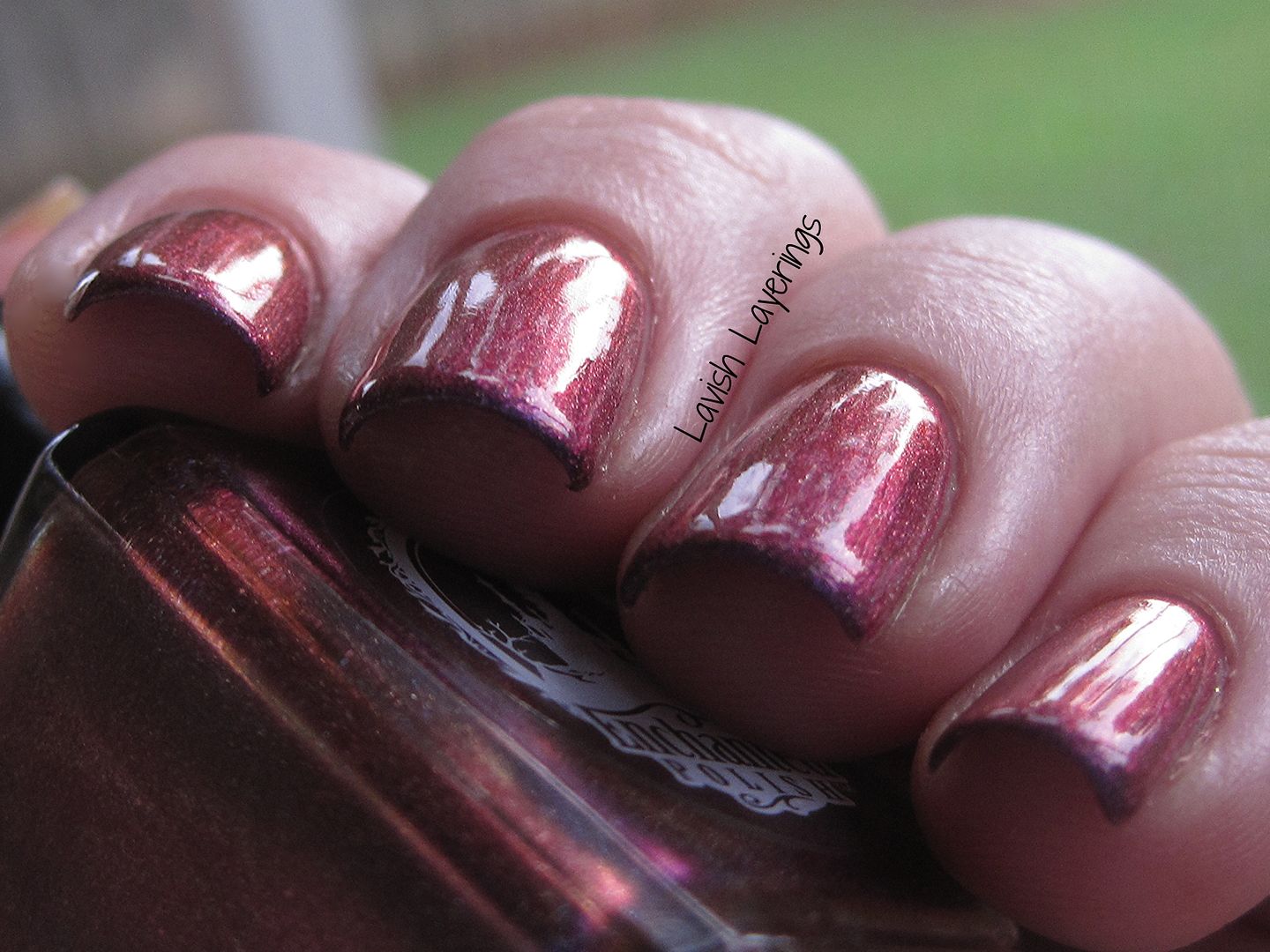 Enchanted Polish July 2014
is a shimmery cherry red linear holo with blue sparks. The blue sparks aren't really visible on the nail, but I can see them in the bottle. This polish, to me, reminds me of a classic shimmery red that has been holofied (think of OPI I'm Not Really a Waitress or OPI An Affair in Red Square). This one was also on the thicker side, so I wiped a good bit off of my brush each time and did 2 thin coats (it was pretty opaque at one coat though. The holo on this one was the most subtle of the bunch, but it still gave a nice glowy effect.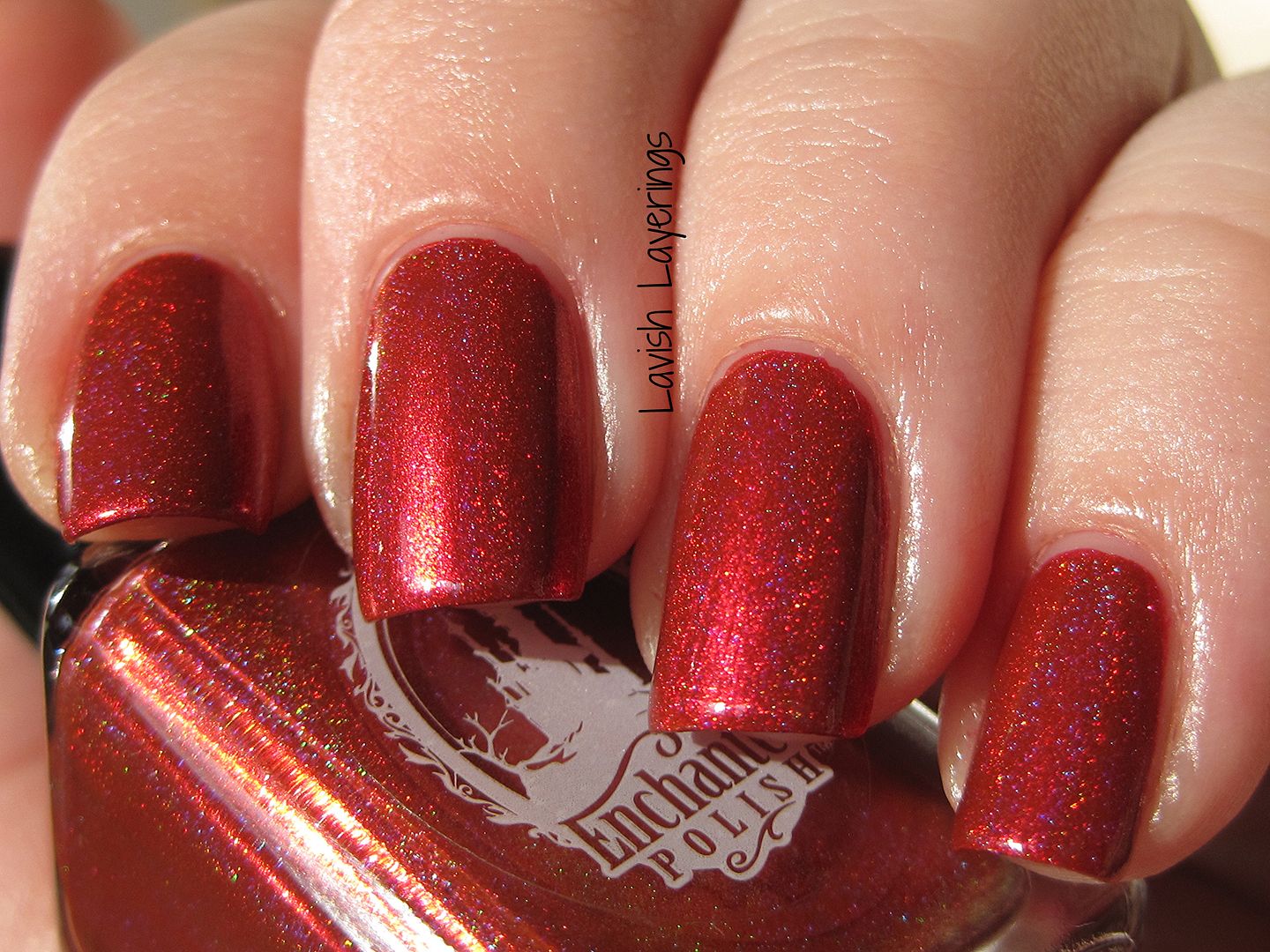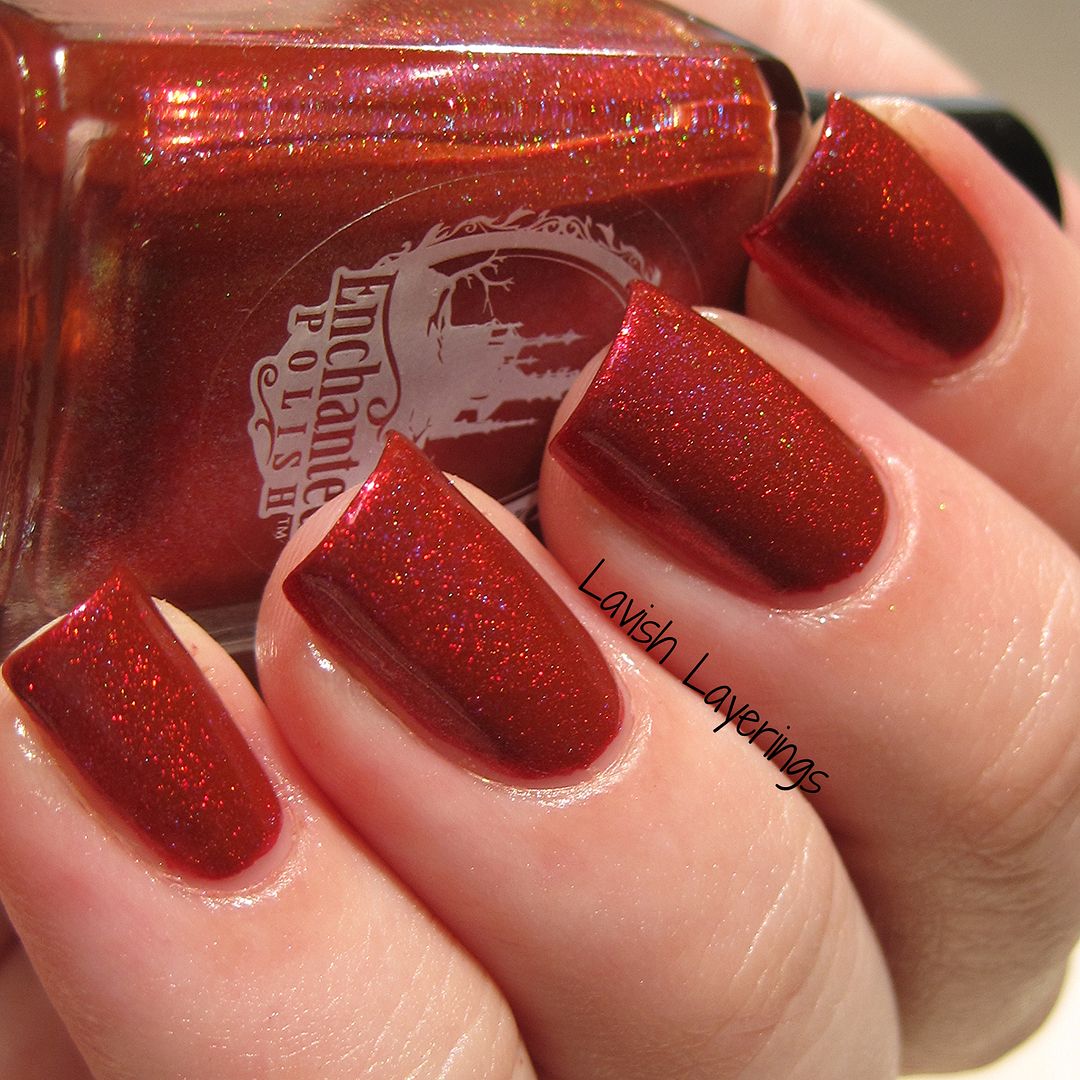 This one taken in the light box really shows the shimmer well so you can see what I mean about it looking like a holo version of a classic red shimmer.
Enchanted Polish is available from their
Big Cartel shop
as well as from Nail Polish Canada (Canada), Mei Mei's Signatures (Singapore), and Femme Fatale Cosmetics (Australia)
. These polishes sell out really quickly (which is why I love the pre-order idea), so be sure to check out restock times so you can snatch them up when you can!
Who all took a chance on the mystery polishes this time? What did you think? Thanks for looking!