Hi everyone! Despite having a yucky cold, I have managed to do two USA themed manis this week for Independence Day, I just haven't felt like posting them. And because I haven't felt well, here are two of the easiest festive manis I could come up with!
First up is a very simple nail art look utilizing the dry brush/distressed technique (as always, I will refer you to
this tutorial
by
Chalkboard Nails
). I started out with a base of
OPI My Boyfriend Scales Walls
(white) and then used
OPI Coca-Cola Red
(red) and
American Apparel Lazuli
(blue) for the brushstrokes. I finished it off by placing a piece of white star-shaped glitter at the base of each nail. Easy peasy. I say this all the time but it remains true...dry brushing is the simplest nail art out there and takes no time to do.
For an even simpler festive mani, try doing some accent nails. For this mani, I started off with Sally Hansen Pacific Blue, the good older version (because everyone is doing it! #savepacificblue). Then I used the perfect patriotic glitter topper, Shimmer Polish Nichole, over Pacific Blue for accent nails. Simple yet festive. You can't beat that!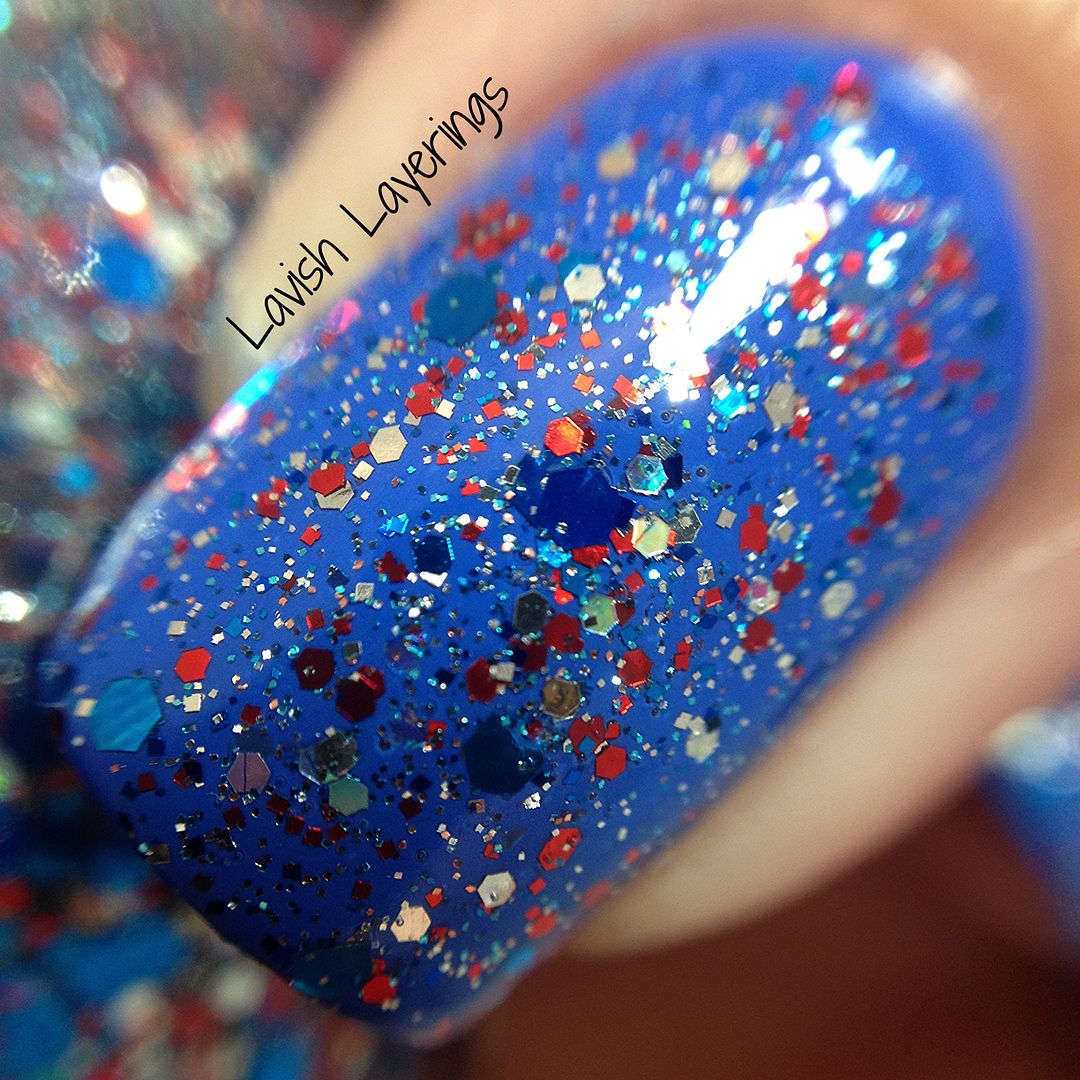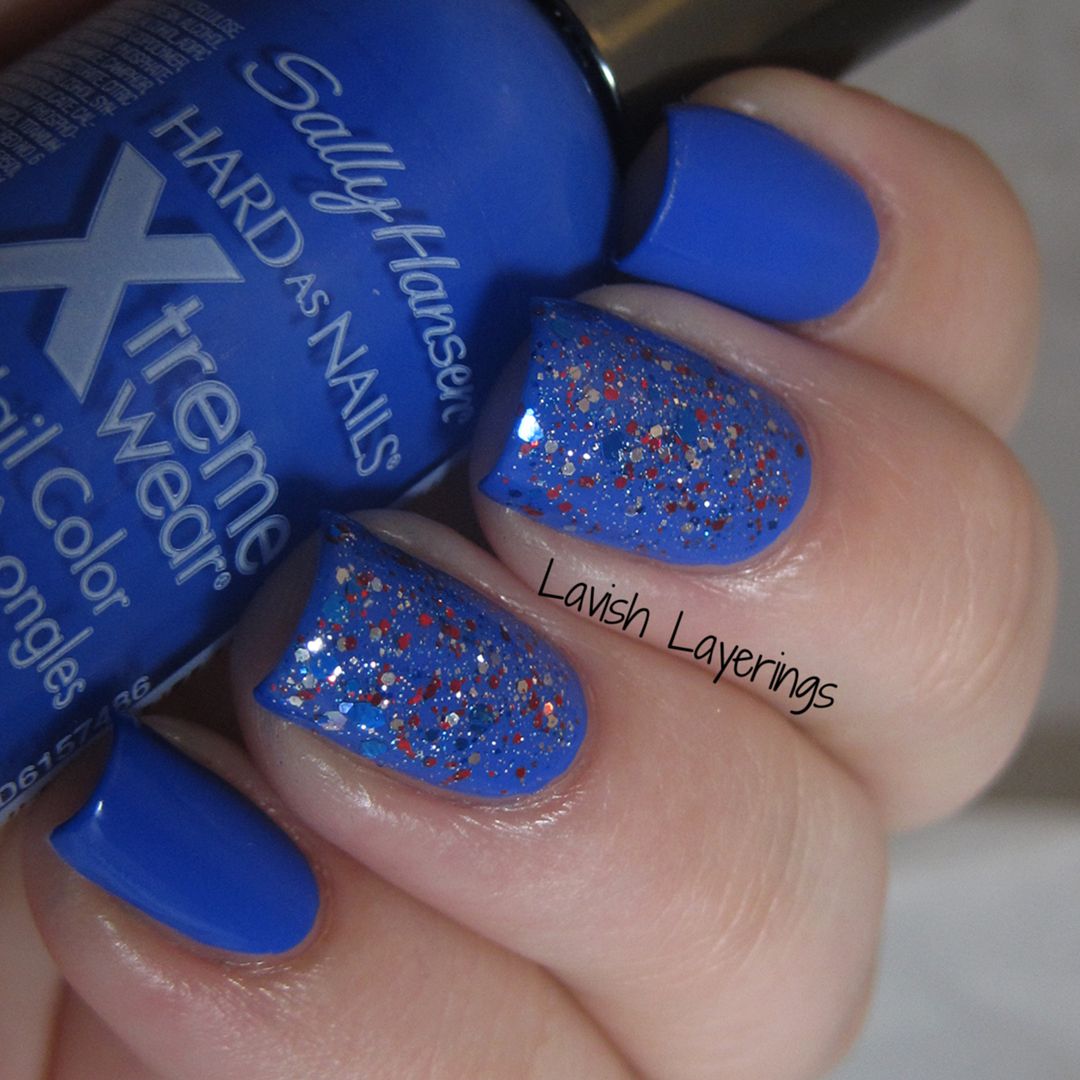 Shimmer Polish is available from creator Cindy's
Etsy Shop
and you can find a tons of swatches on her
blog
of all of the Shimmer Polishes. Thanks for looking everyone!
If you guys haven't gotten a bottle of Sally Hansen Pacific Blue (the good creme version, not the new shimmer version) comb your drugstores for a bottle before it disappears forever!
So there you have it! Two very simple patriotic manis that require not special tools or skills! I hope all of my USA readers have amazing Independence Day celebrations (have fun for me because I will be stuck at work all weekend). Thanks for looking everyone!