Hi everyone! Today I have a recent mani where I finally tried out the leadlighting technique that has become quite popular lately with nail stamp fanatics. For this technique, you paint on a white base and then stamp on a black or dark stamp that has a lot of free space that you can fill in with color. Then you use sheer jelly polishes to fill in the design to give a stained glass/leadlight effect. Since the jellies are sheer, you can paint over the black lines without covering them.
For this mani, I started with my white base,
OPI Angel With a Lead Foot
from the recent
Mustang Collection
. I found this white to have an excellent, non-streaky formula so you should try it out if you are looking for a good white! Next I used a floral design from
Winstonia plate W-04
and stamped it on using
Mundo de Unas Black
. To avoid smearing the design, I applied topcoat and let it dry completely before proceeding to the leadlighting. For the leadlighting, I used 3 jelly polishes with scattered holo from
Polish Addict Nail Color's Summer Neon Collection
:
Barbie Code, Kiss a Mermaid,
and
Caution
. I painted them on with a nail art brush and blended them for a gradient effect on the petals. This was a very simple technique to do with quite a dramatic effect on the nail.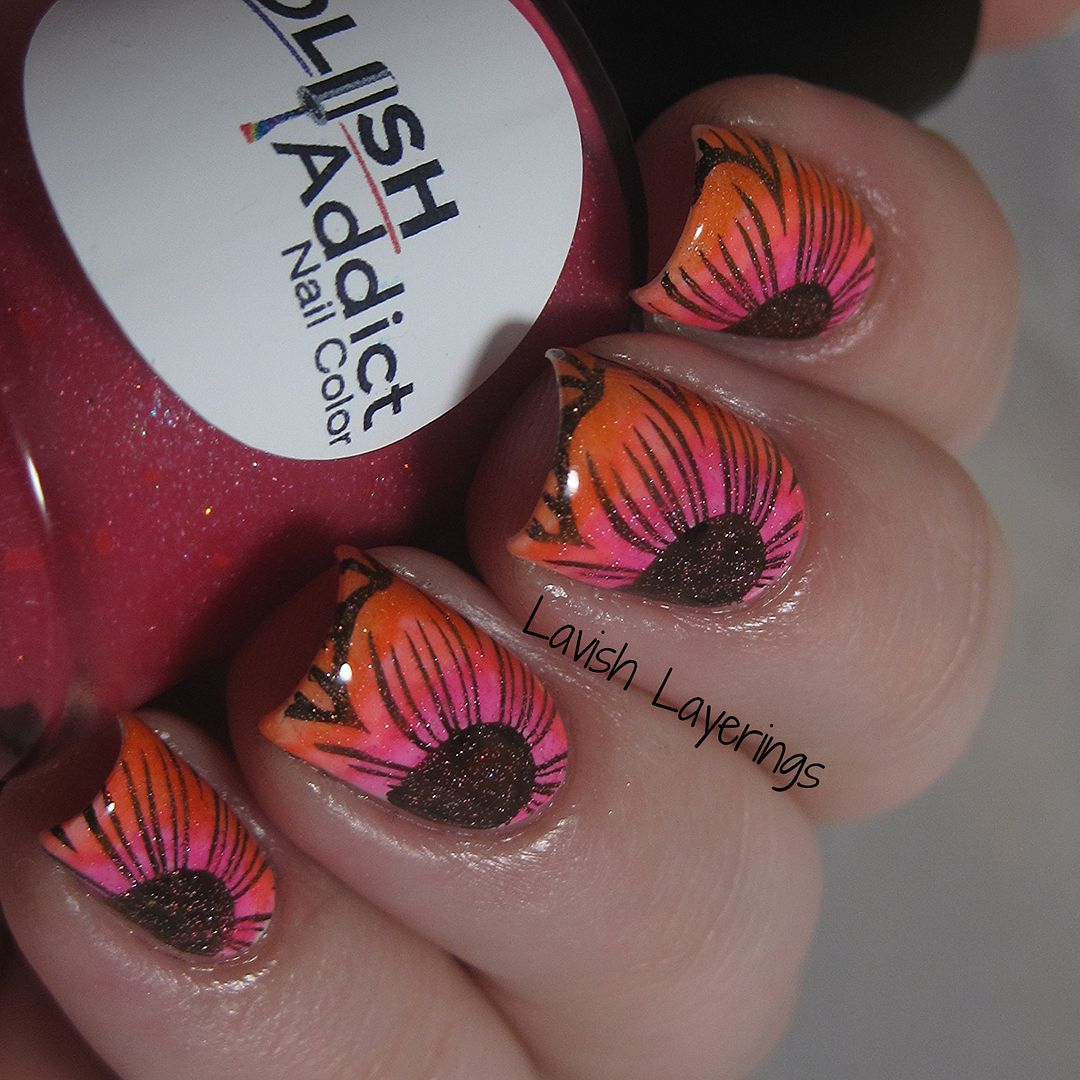 Polish Addict Nail Color
is available from their
Big Cartel Shop
as well as from these
international stockists
. Follow them on
Facebook
and
Instagram
for product updates and to see swatch photos.
Thanks for looking everyone!