*Purchased by me*
Hi everyone! Today I have a sexy
Darling Diva Polish
to share with you.
Sassy Ass Mouth
is a deep red linear holo with strong purple undertones. It ends up having an overall deep fuchsia tone. The purple is really brought out in the bend of the holo. Formula was good and perfectly opaque in 2 coats. This is certainly a stunner, and a must have in my opinion.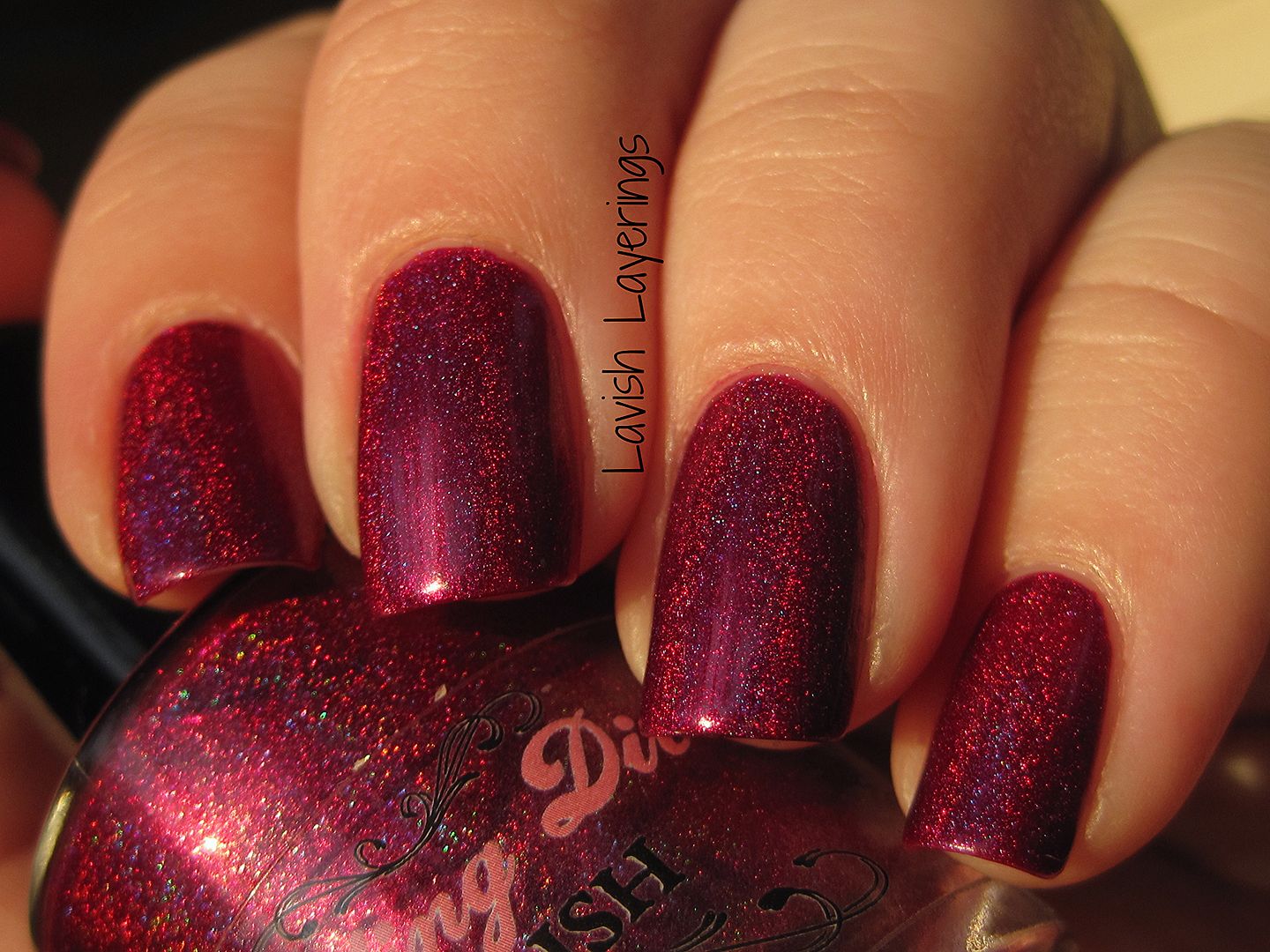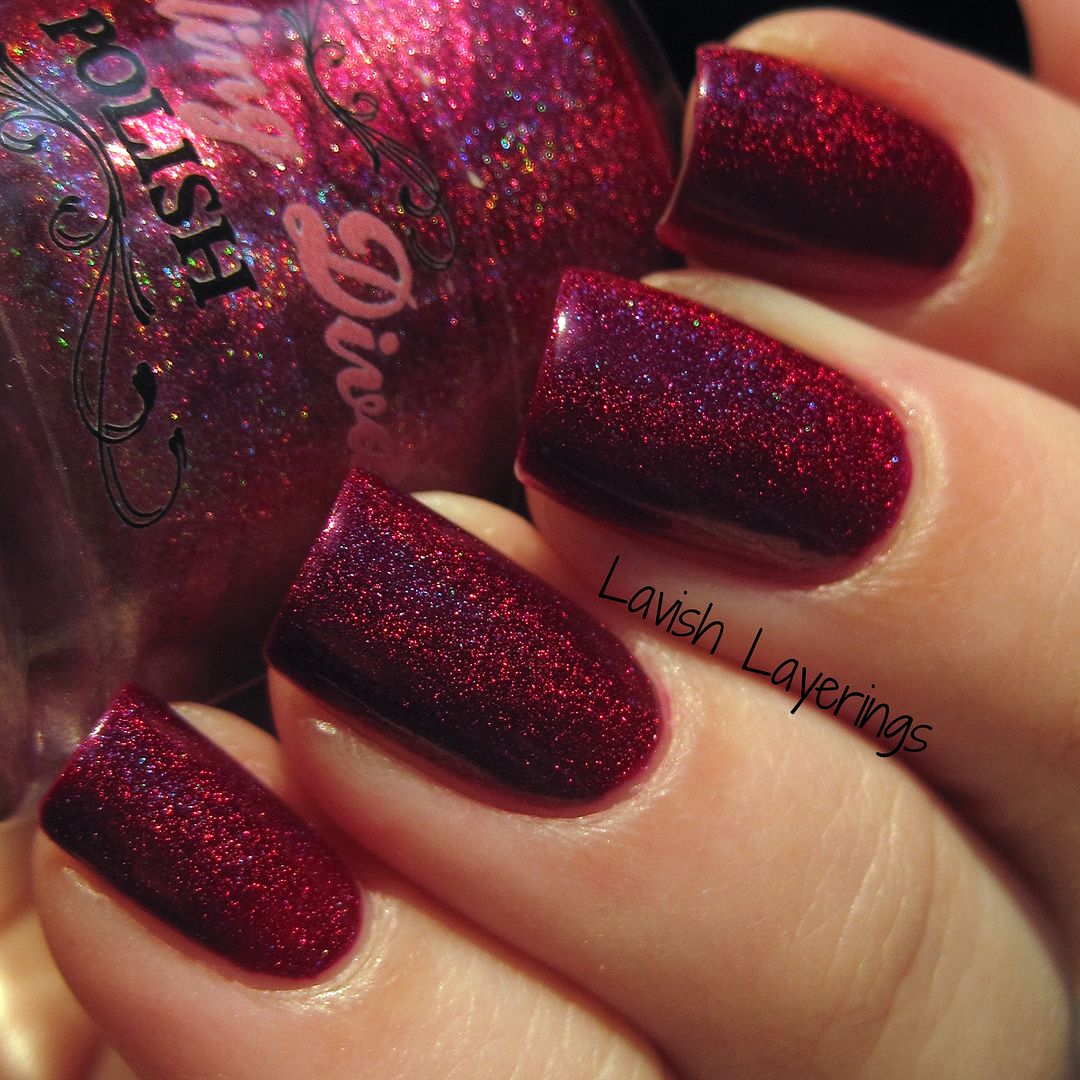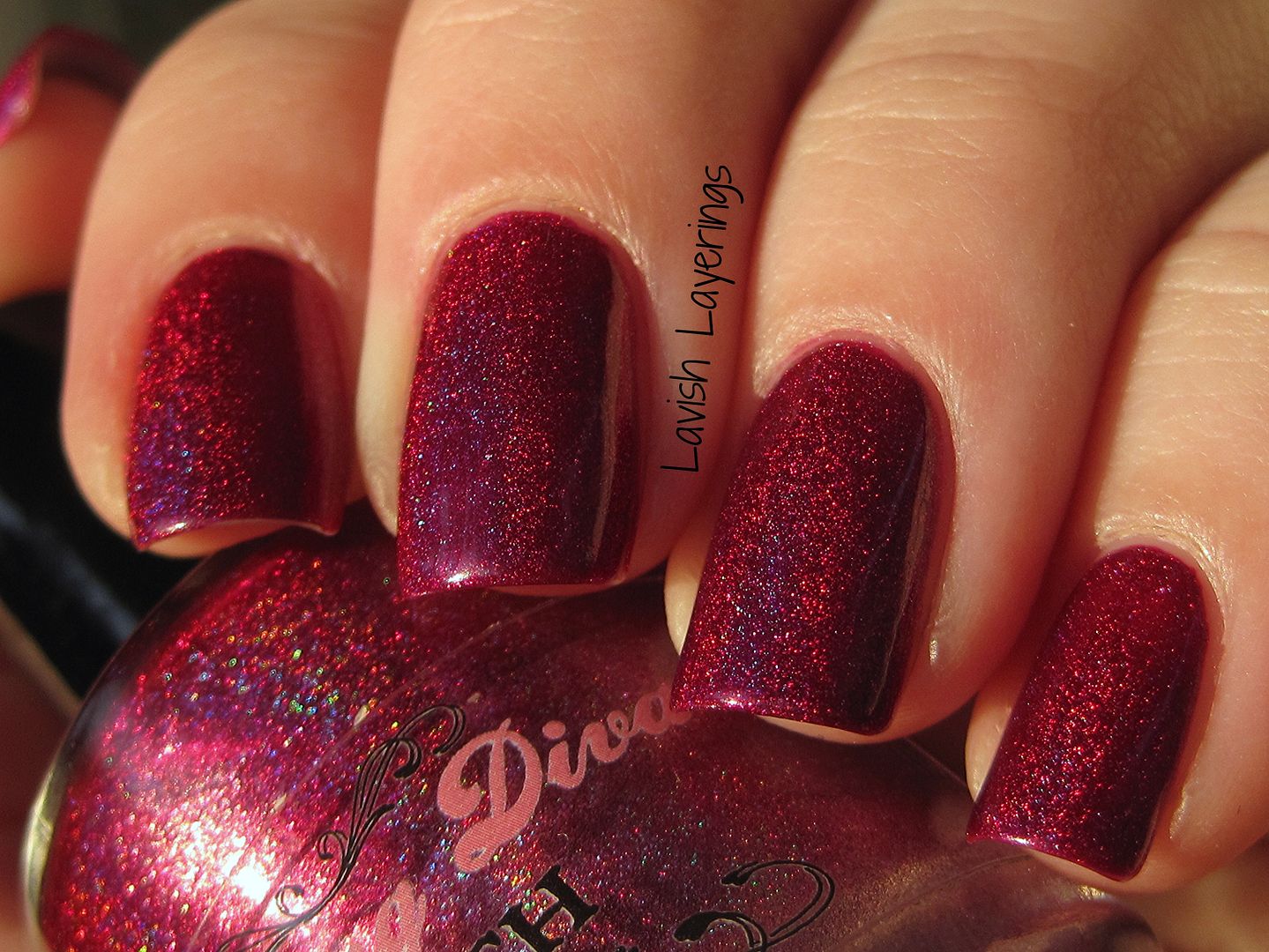 Darling Diva Polish
is available from
creator Carrie's
Big Cartel Shop.
Darling Diva Polish is also available from
Llarowe
(US), Mei Mei's Signatures (
Singapore
), and
Edgy Polish
(Sweden),
. Follow Darling Diva Polish on Facebook and Instagram for updates on new collections and restock news.