*Purchased by me*
Hi everyone! Today I have a gorgeous polish to share with you from Pahlish's new Midsummer Bonfire Collection.
Will-o-the-Wisp
is a lavender creme with lavender, gold, taupe, and neon purple flake shimmer throughout. Formula was great and was opaque in 2 coats. I had a time trying to get both a color accurate photo and one that showed the shimmer well, so I will give you some of each.
These first photos show the shimmers well. It's so delicate and pretty!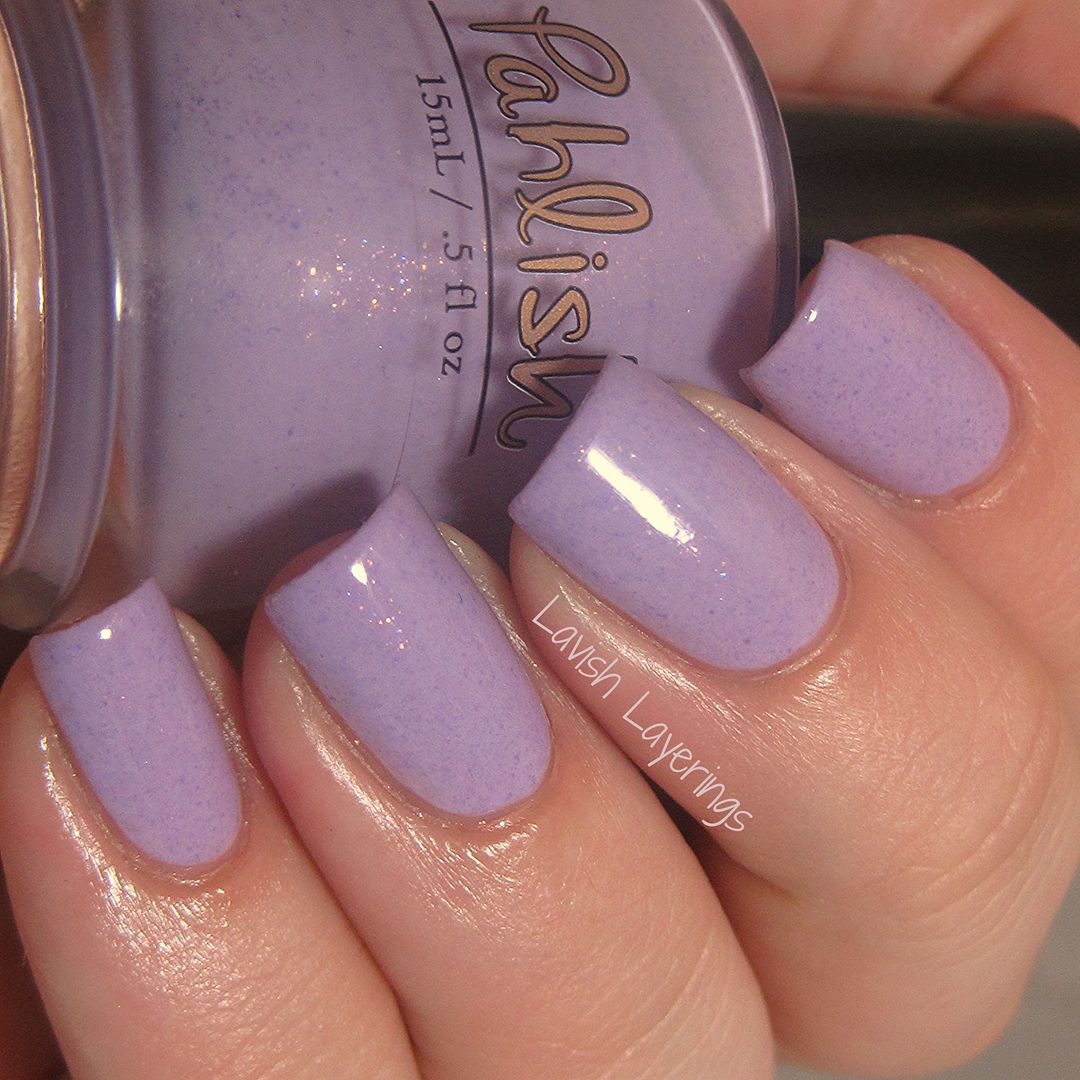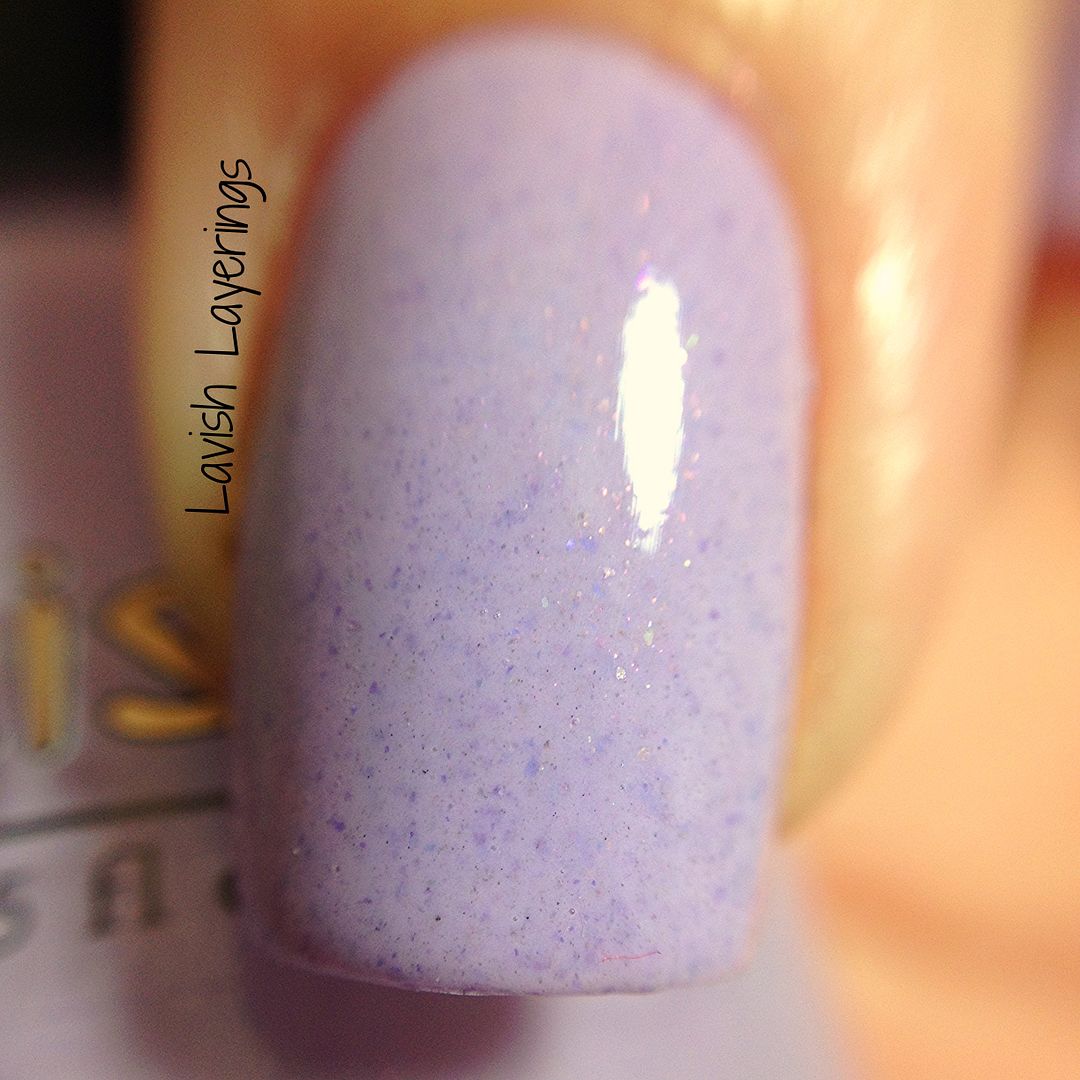 This photo is color accurate. As you can see, it leans a smidge more pink in real life than my first photos wanted to show.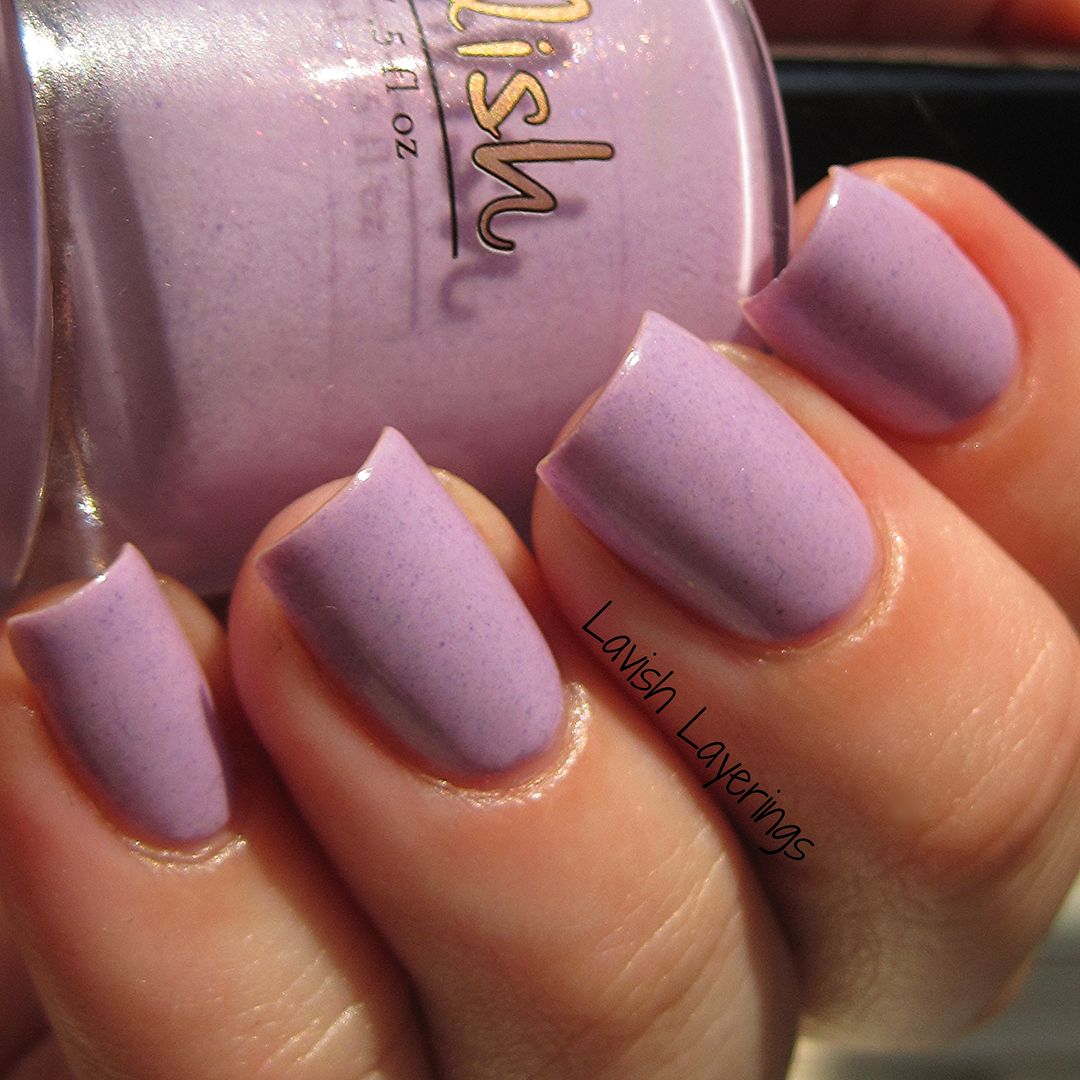 Pahlish
is available from Pahlish's
Big Cartel Shop
.
Be sure to follow Pahlish on
Facebook
and on their
blog
for details about restocks (they are Fridays at 7 pm CST) and new polishes. Shannon has started adding one or two Bespoke Batches to each restock (she usually posts previews on Thursdays), so if you want to grab some of those, keep and eye on her Facebook and Instagram. Pahlish is also available from
Llarowe
,
Rainbow Connection
, and
Edgy Polish
. Thanks for looking everyone!