*Press Sample*
Hi everyone! I've got a preview of
Girly Bits'
contribution to
August's A Box, Indied
. All of the polishes/products in August's box are frat-tastically themed and are inspired by the movie "National Lampoon's Animal House". August's box will go on sale at
Llarowe
on July 26.
Girly Bits Food Fight! is a medium grey crelly filled with tiny holographic glitter and loads of large and small iridescent glitter (some is the orange/red and some of the blue/green). Formula was fantastic on this polish and had complete coverage in 3 thin coats. It spread easily with fantastic glitter distribution. I used my regular topcoat with Food Fight! and it was completely smooth. All I have to say is, this must be a very elegant food fight, because this polish is one classy broad.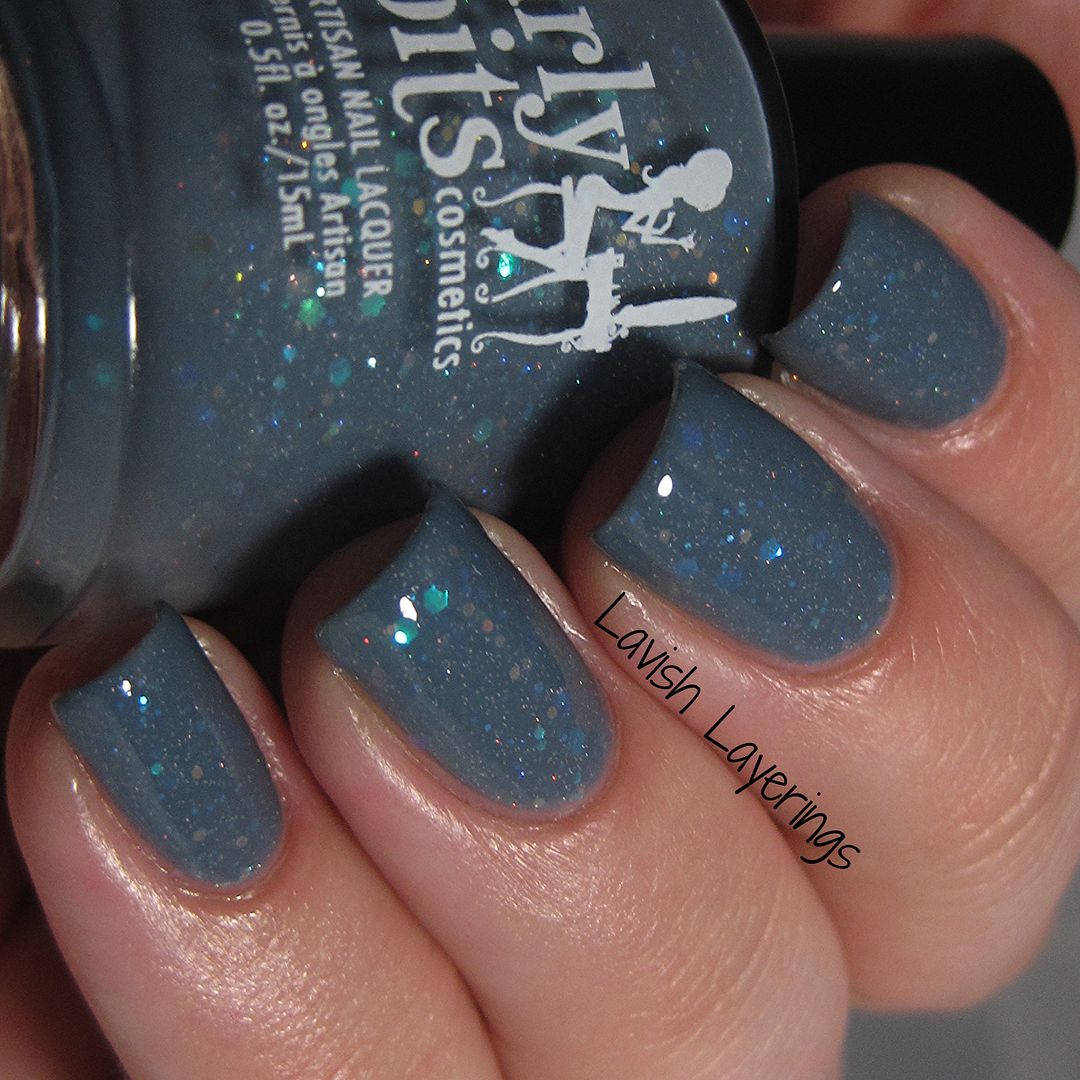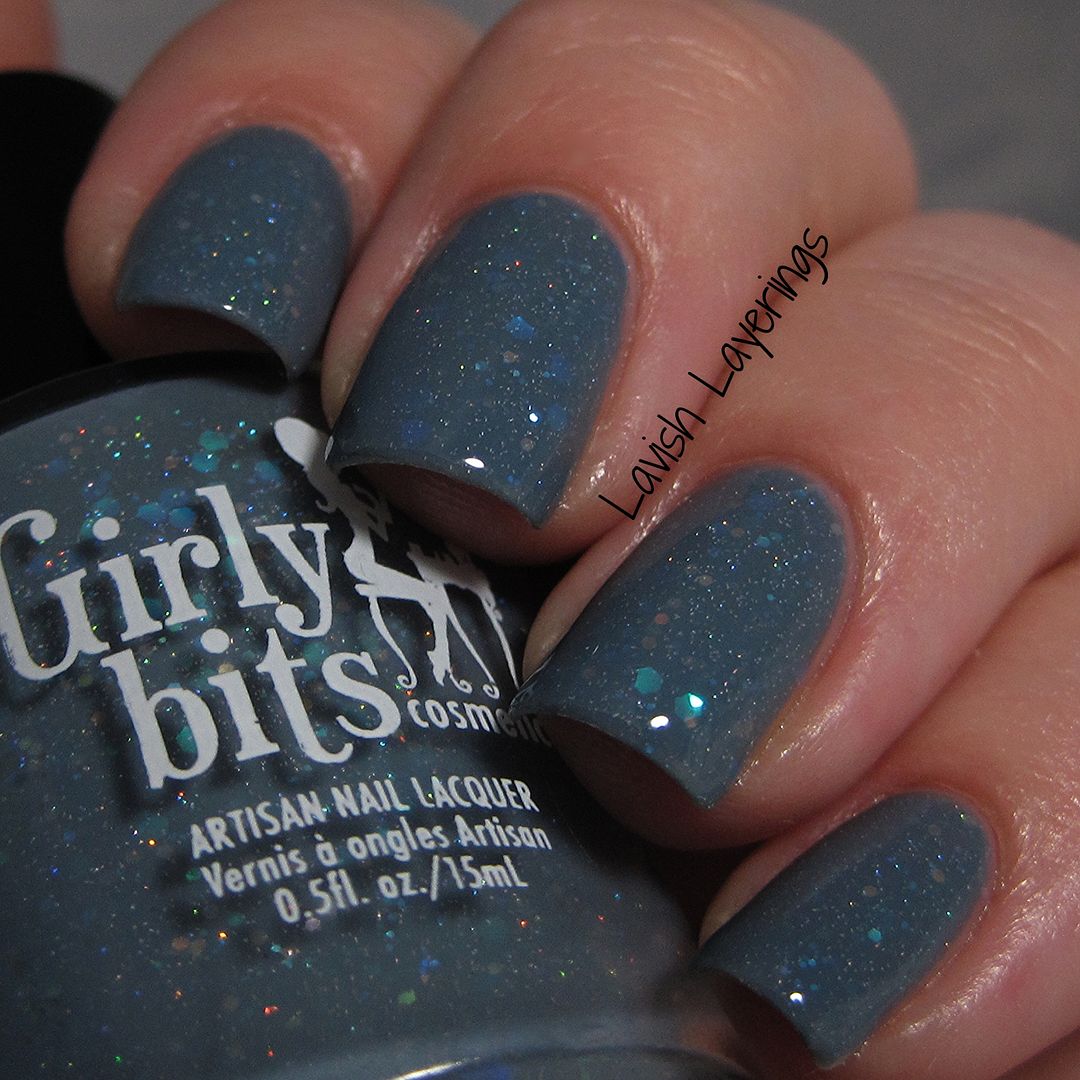 A Box, Indied

is

available from

Llarowe for $50 each. Each box contains 5 polishes and/or products that are exclusive to that box and will not be available individually.

You can sign up to receive a box each month or you can purchase the boxes individually when they are released. Follow Llarowe's

Facebook page

for announcements of exact dates and times of releases (the box for the next month is usually released around the end of the previous month.) She will also give previews of the products and makers that will be in the box (there is a rotation of makers that are included, it isn't always the same). Thanks for looking everyone!