Hi everyone! I have a very soothing mani for you that I did this weekend. I was looking around my stash and I found one of my old favorites, Essie Smooth Sailing. The color of this polish is so pretty and the shimmer is just to die for! It is hard to even capture the awesome that is the shimmer of Smooth Sailing. It is one of my favorite Essies for sure, and I'm pretty sure it is part of Essie's core line now too.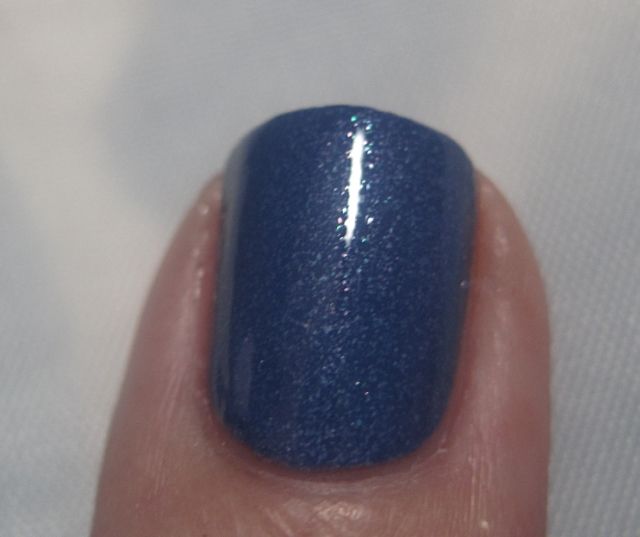 In keeping with the theme of matchy matchy undies (see
Purple Shimmer Sunday
post) I chose to layer Polish Revolution The Sea Was Boiling Hot over Smooth Sailing. It was a match made in heaven. The glitters in The Sea Was Boiling Hot remind me a lot of the color palette of Lynnderella Forget You Not, but I like this small glitter version much better. This is 1 coat over The Sea Was Boiling Hot over Smooth Sailing.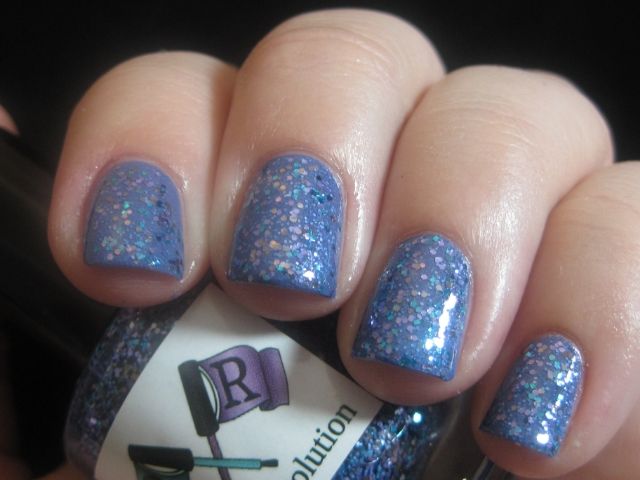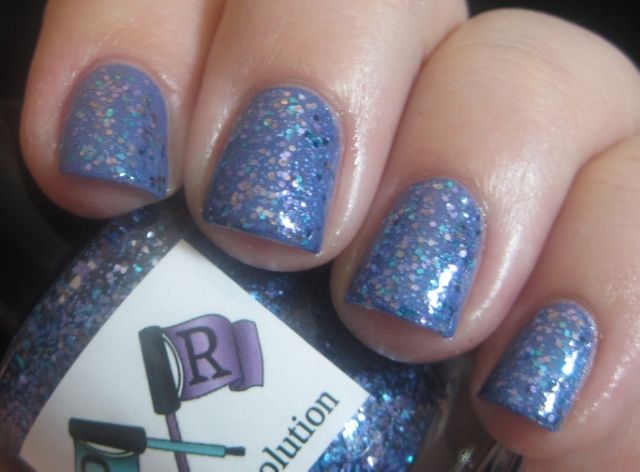 Then I decided to matte the whole thing with 1 coat of Essie Matte About You. I loved every step of this mani progression.