Hi everyone! So going from one end of the spectrum to the other, now instead of a hard to find blue glitter beauty I have one that you can find at pretty much every Walgreens, Rite Aide, and Wal-Mart. This is ANOTHER polish that I wore for my "Favorite Blues" (which I promise I am getting SO CLOSE to being finished with my swatches for) that I thought deserved a post all of its own.
Sinful Hottie
is actually a dupe of OPI Last Friday Night (a dead on dupe...there is really no need to own both of them in my opinion). It is a sheer blue jelly base filled with tiny disco glitters. It is really best used as a layering polish, so I used 2 coats over China Glaze Ride the Waves which actually made it look very close to bottle color. This is the best cheap nail polish thrill you can get! It was actually one of my favorite manicures that I've worn in ages.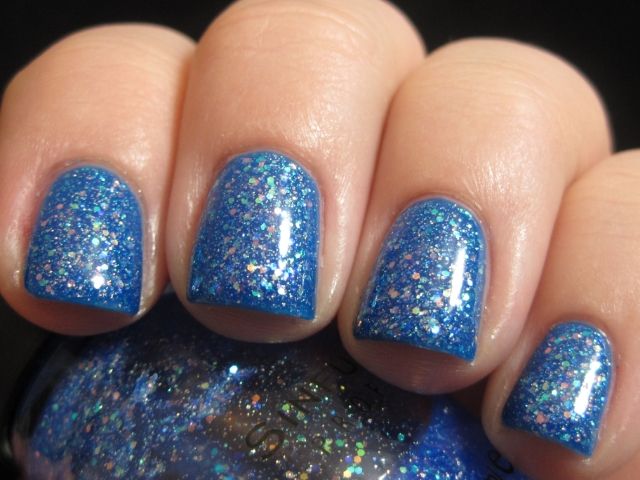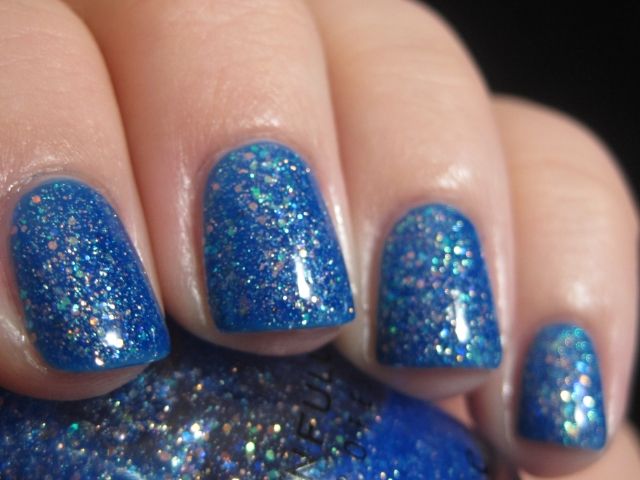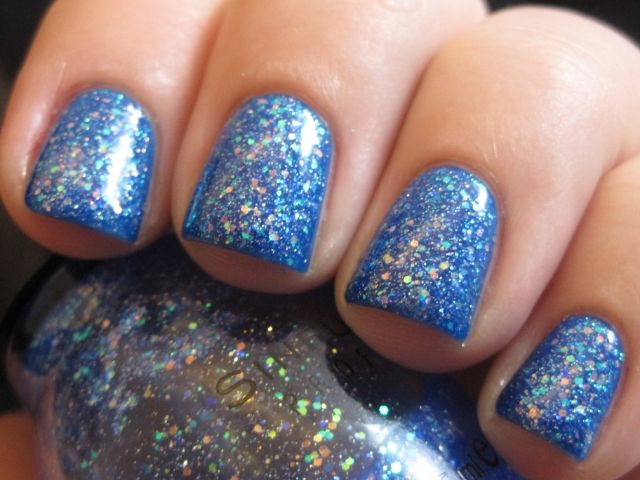 Also, if you are a frankener, this polish is amazing to franken with! I have gone through at least a dozen bottles while frankening. What's your favorite drugstore cheap thrill? Thanks for looking!