Hi everyone! So...I had a dream of a polish with all colors of holo glitter and thanks to my pal Emma of
Nails in the Desert
and
Love Thy Polish
who let me use a pinch or two of hers to fill in the colors I was missing, I was able to make this creation:
Fantasia
. This is 2 coats of Fantasia over black. I'm in loooooove!! Also, I named it Fantasia because it has all of the colors of the rainbow so it refers to the Pastoral Symphony scene in Fantasia when the rainbow glides across the sky (that was always my favorite part).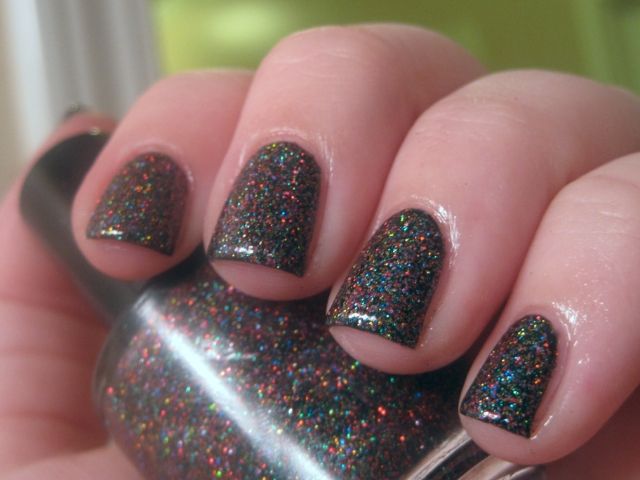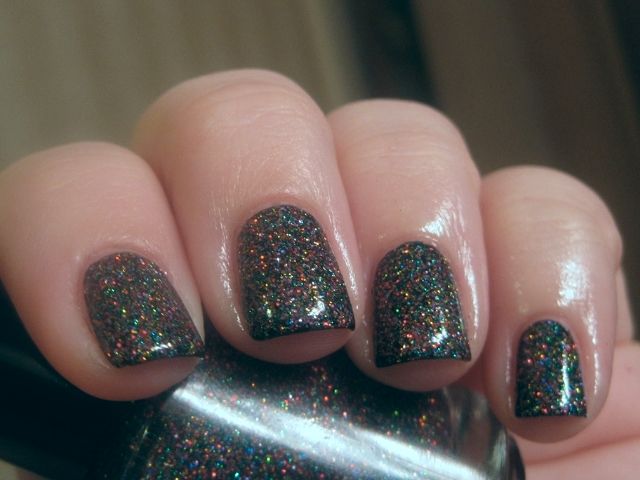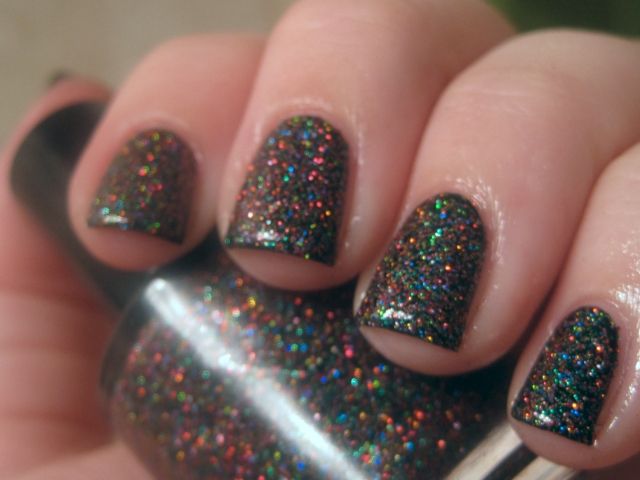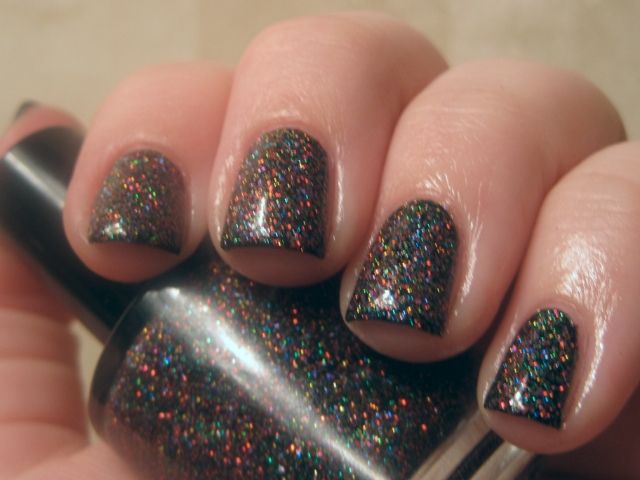 Here is an iPhone picture of it in indoor lighting. This shows the colors off even better even though it isn't really in focus.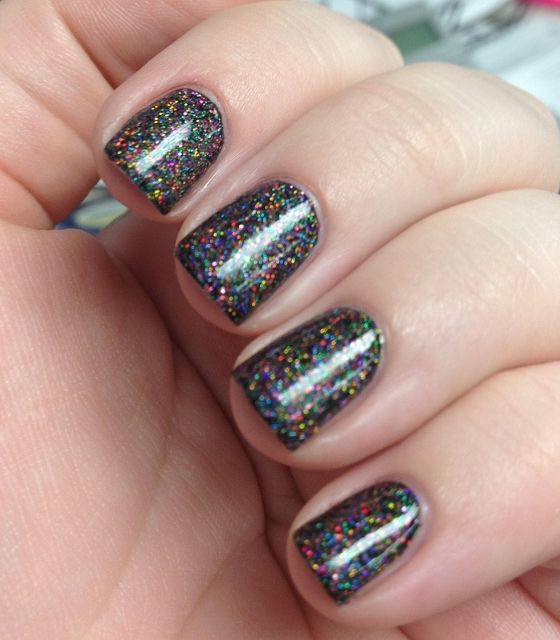 So...I think I'm going to make 1 more bottle of this to include in my giveaway that is in the works! What do you guys think? There might be a trio of frankens actually, so hopefully you guys like those (along with other surprise goodies of course!). Thanks for looking everyone!