So I'm officially going to declare this microglitter week on Lavish Layerings because I have (unintentionally) worn one every day so far...might as well finish the week out, eh? Yesterday I wore an oldie but goodie,
Pahlish Pianos Filled With Flames
. It isn't THAT old, but it was one of the original Pahlish releases back with creator Shannon opened up her Etsy shop. I actally have a bottle from the original run as well as a more recent bottle (this one is the more recent version). It is a very basic polish that makes quite a statement. It is a mixture of red glitter and silver holographic glitter in a red jelly base. For this mani I layered 2 coats of Pianos Filled With Flames over New York Summer Hot Atomic Red.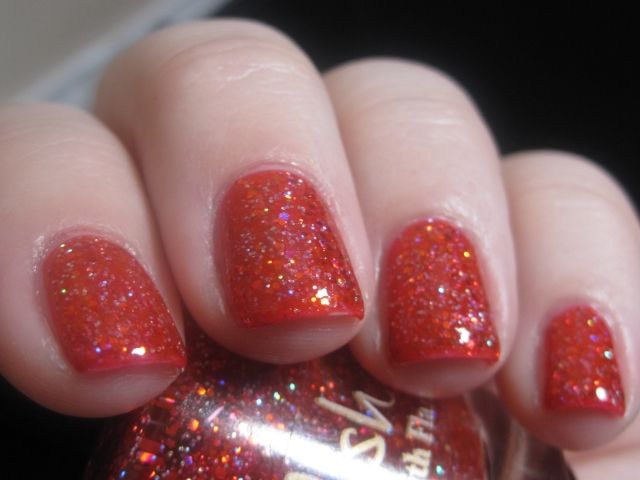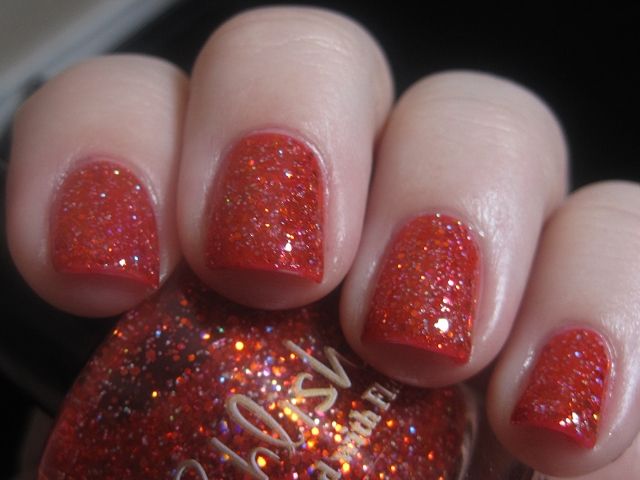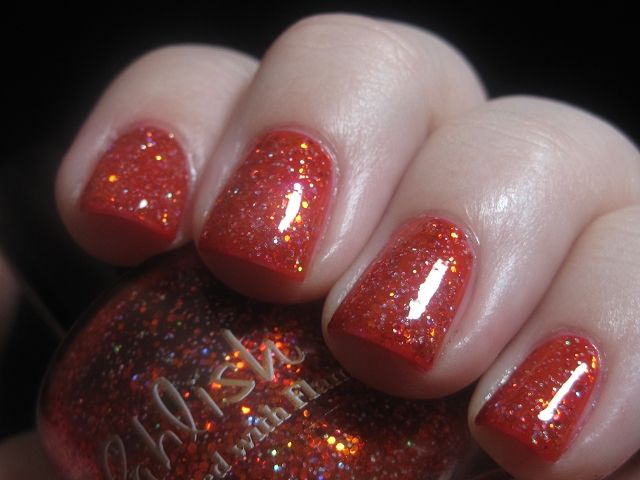 Here is
New York Summer Hot Atomic Red
on its own at 2 coats. This is one of my favorite red jellies and is really cheap too (I order New York Summer Polishes from
Transdesign
).