Ok so...I actually wore this polish for the first time in ages in order to get pictures for my "Favorite Blues", but I think she deserves a post all of her own, yes?
OPI Absolutely Alice
is widely coveted in the nail polish world and is, of course, discontinued and hard to find. I was lucky enough that my friend Kathy (aka Mox) from the
Pied Polish Piper
, who is an avid dusty hunter, found this one for me and sent it as a Christmas gift about 2 years ago. It is really simple, but extremely gorgeous. It is a very dense blue glitter with specks of gold glitter throughout. I layered 1 coat over Barry M Cobalt, but it is opaque on its own in 2 coats if you prefer to wear it that way.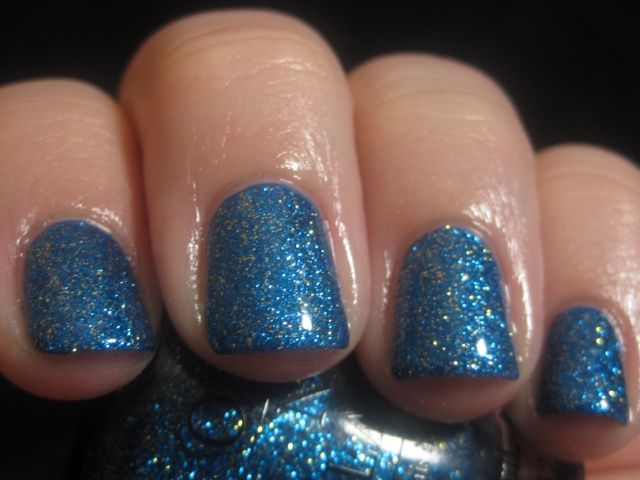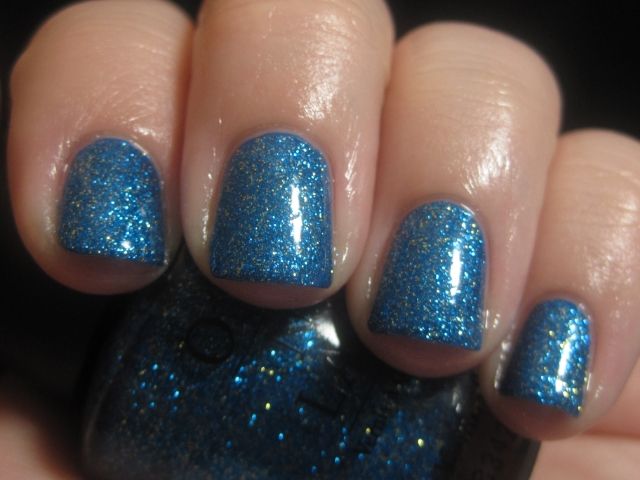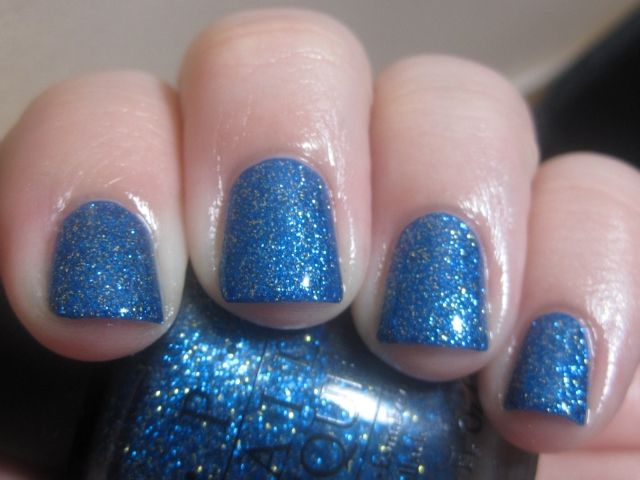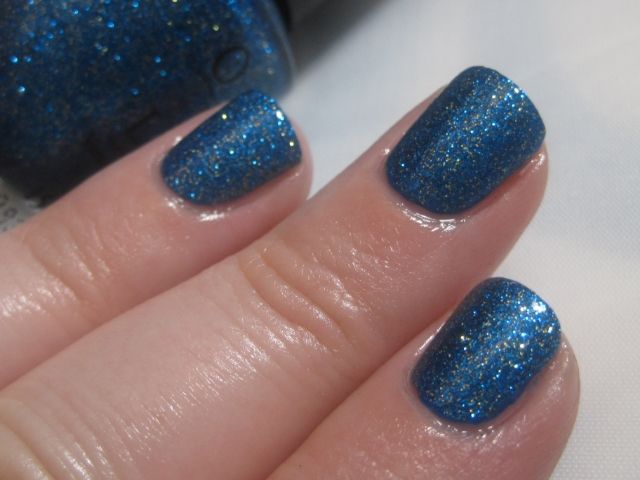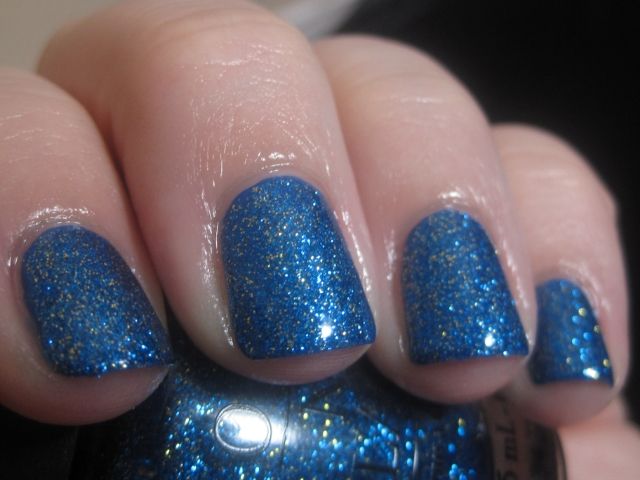 Isn't she a beauty? Unfortunately, as I mentioned, this one is discontinued. I have heard that indie polish maker
Enkelini's
polish Certainly Celia is practically a dupe of Absolutely Alice, but I don't have it personally. I do know that her polish Clown's Dandruff is a dead on dupe of OPI Mad as a Hatter because I bought it for a friend and then swatched it on a nail wheel next to my Mad as a Hatter. Right now, her shop is on vacation (I believe I read that she was moving to Australia) but it does indicate that she plans to open up again in the future, so keep check on that if you are wanting dupes of either of those polishes. Thanks for looking everyone!