*Press Samples*
Hi everyone! Today I have two gorgeous
Contrary Polishes
to share with you that are exclusives to
A Box, Indied
. One of these was in the November Box, and the other is in the upcoming December Box. Both of these are lovely Contrary Polish jellies with shimmer/glitter that creator Carrie does so well!
Last Leaves
is a light chocolate brown jelly base with multicolored microflake shimmer in green, red, orange, and gold. Jelly formula was very nice and built up to opacity in 3 coats. The colors in this one perfectly capture the spirit of fall and they are a nice contrast with the brown. Another fab brown polish to add to my collection (Lulu over at Elevation Polish would be proud of me for embracing my inner brown lover this year!). Last Leaves was part of
November's A Box, Indied,
which went on sale at the end of October. Luckily, there are still a
few boxes available at Llarowe
, so snag them while you can!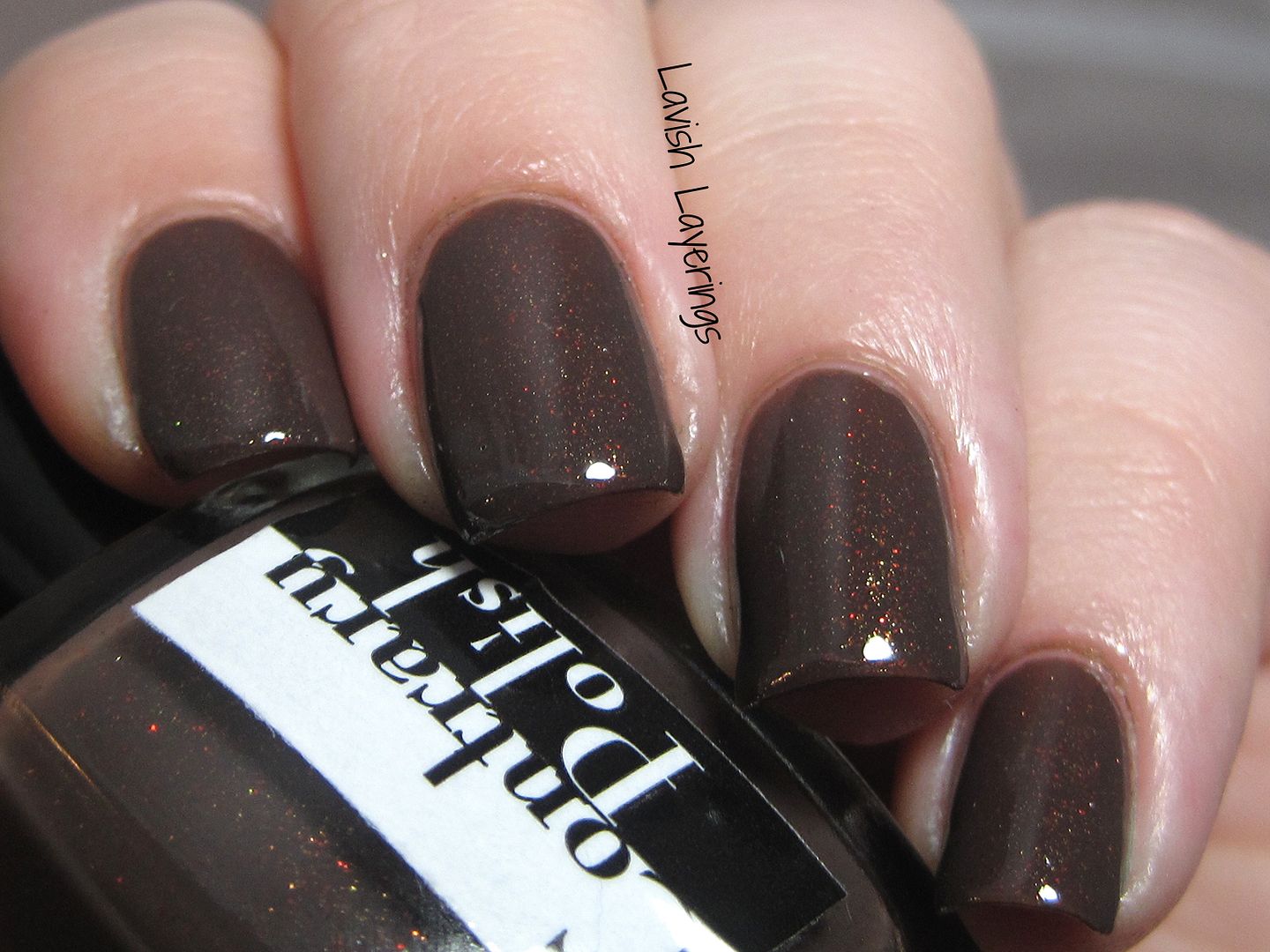 Be Merry
is a cool grey jelly base with green and fuchsia microglitter as well as silver holo microglitter. The green and pink pop really nicely against the grey base and the added holo sparkle is fantastic. Formula starts of sheer and builds up nicely in 3 coats. Such a lovel and festive grey! Be Merry is an exclusive for
December's A Box, Indied
, which releases at the end of November (check
Llarowe's Facebook page
for exact dates and times).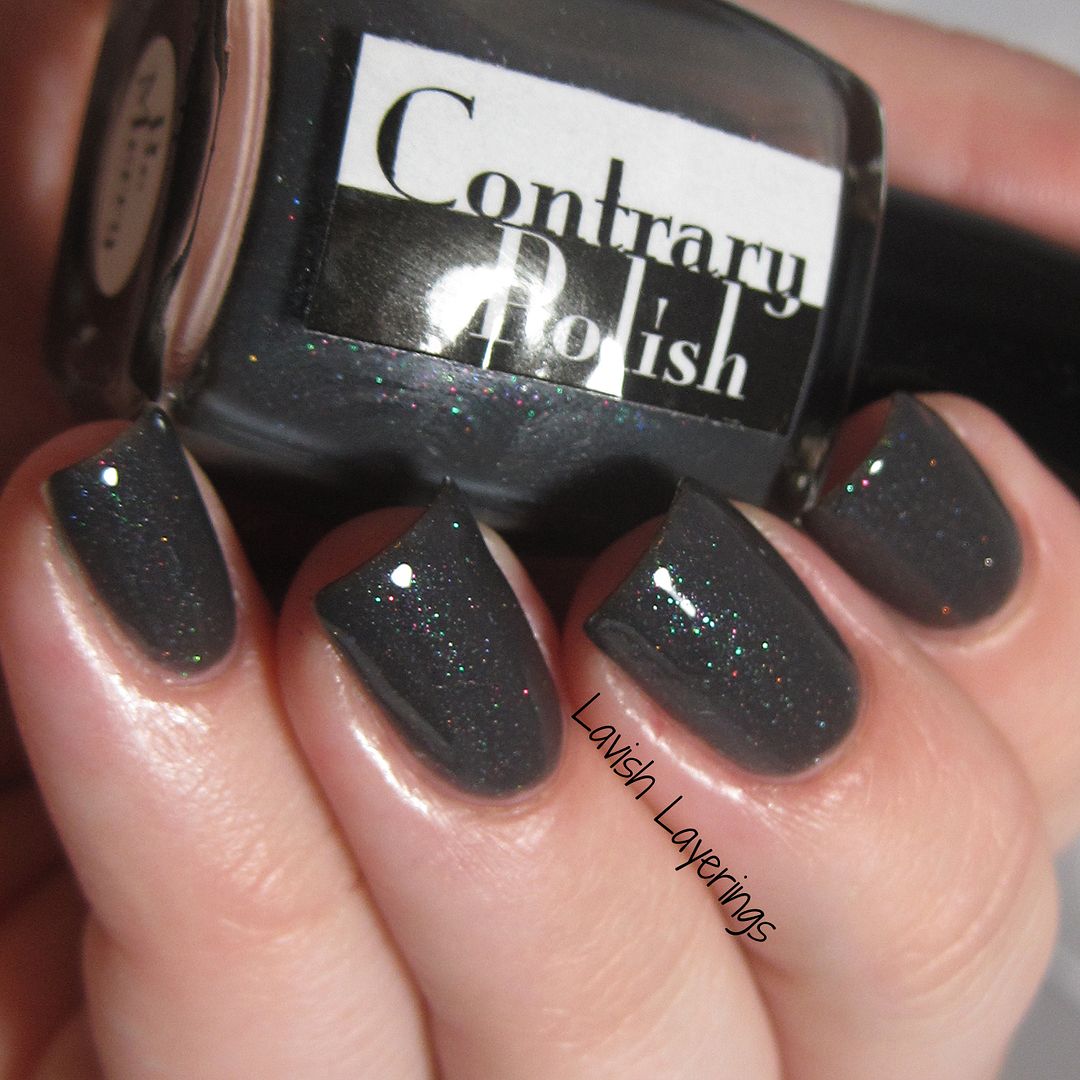 A Box, Indied
is
available from
Llarowe
for $50 each. Each box contains 5 polishes and/or products that are exclusive to that box and will not be available individually.
You can sign up to receive a box each month or you can purchase the boxes individually when they are released. Follow Llarowe's
Facebook page
for announcements of exact dates and times of releases (the box for the next month is usually released around the end of the previous month.) She will also give previews of the products and makers that will be in the box (there is a rotation of makers that are included, it isn't always the same). Thanks for looking everyone!