*Purchased by Me*
Hi everyone! Today I have a super stunning polish to share with you that is, unfortunately, discontinued. This was available for a limited time only from
Darling Diva Polish
around the time that the Salem Collection was released. I actually think it was only stocked at the Friday release and then small amount was restocked the next day so that international customers would have a chance to grab it. I'm sorry to induce lemmings, but this polish is too fabulous NOT to share, and has made its way into my top 20 of all time...
Darling Diva Polish Champagne Wishes and Holo Kisses (LE)
is a soft gold holo with a strong gold metallic sheen and gold flake shimmer. After
Hank
was released, I remember I PMed Carrie and told her that Hank needed to have a gold cousin and she just laughed and told me not to worry, that she already had one cooking. I was SO excited when I finally saw this masterpiece (and even more so when I finally got to see it in person). This is definitely along the same lines has Hank, but it is way more opaque and meant to be worn on its own vs as a topper. The golden metallic sheen is just glorious, and even more so if you get this baby out in the sun (which I highly recommend doing). Formula was fantastic, and it is fully opaque in 3 thin coats. The golden color is very flattering and I think it would work on all skintones. And look at those metallic flakes...STUNNING! When I put this on, it occurred to me that it is everything I really wanted Enchanted Polish Austin Powers to be, because I found that one a little sheer for my liking.
Direct light: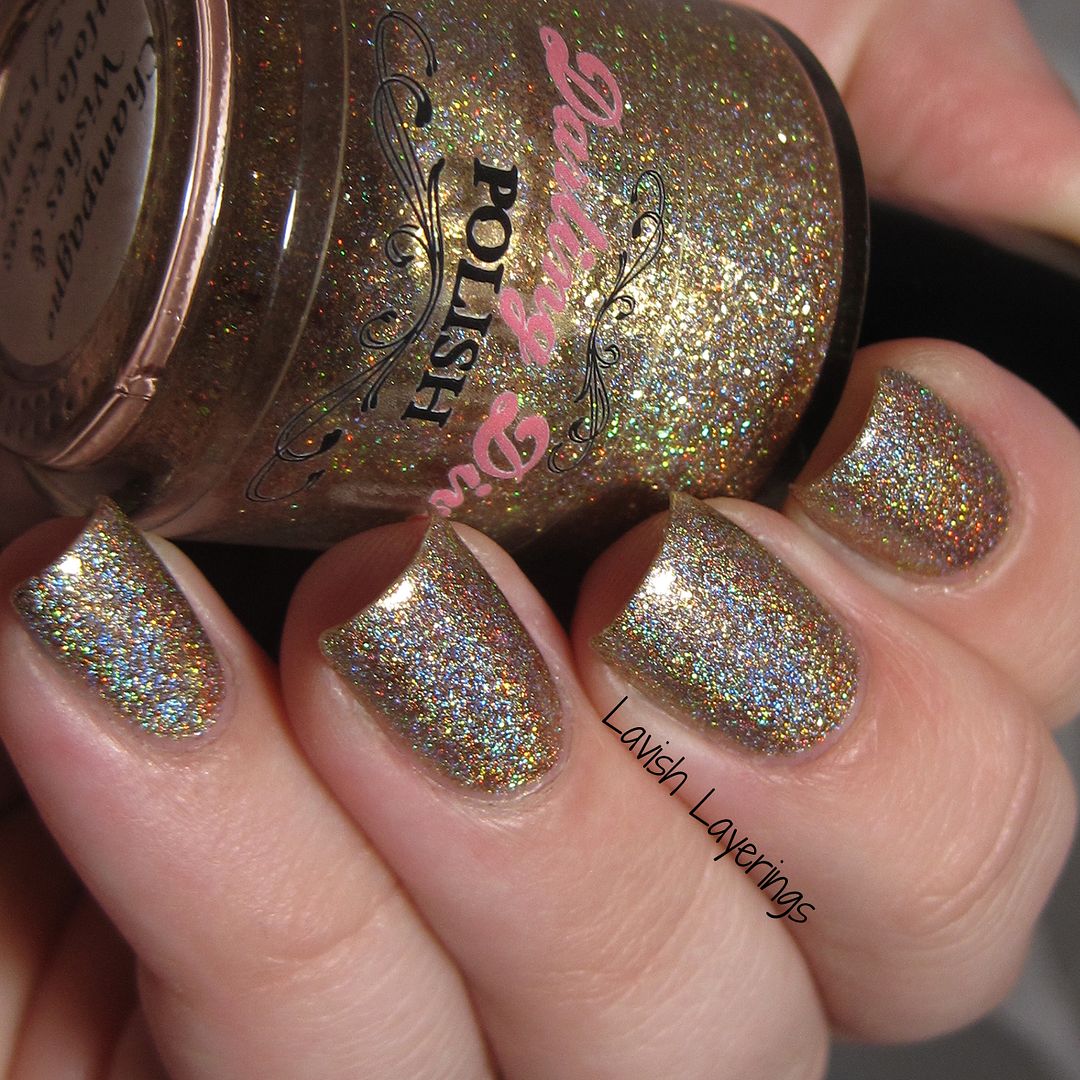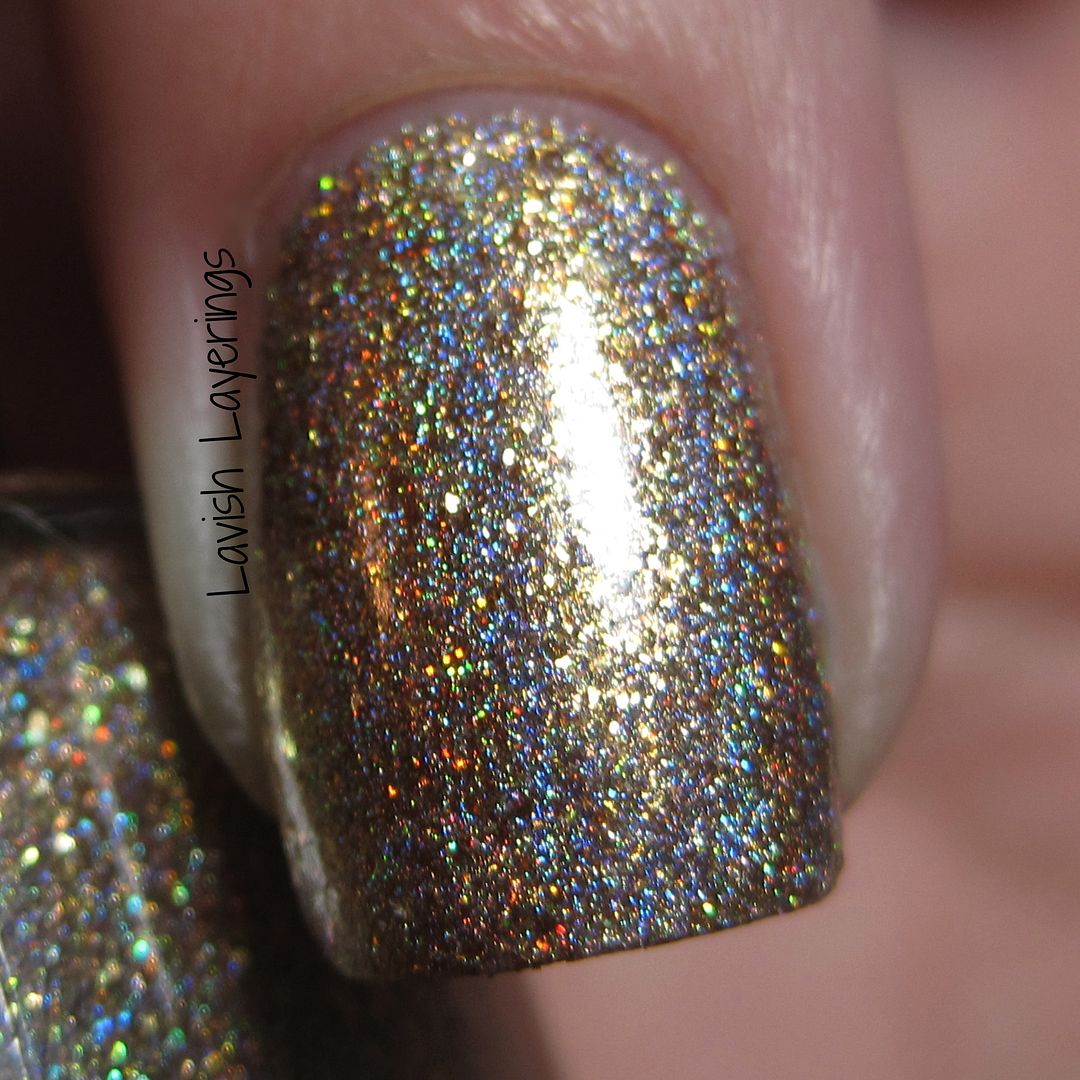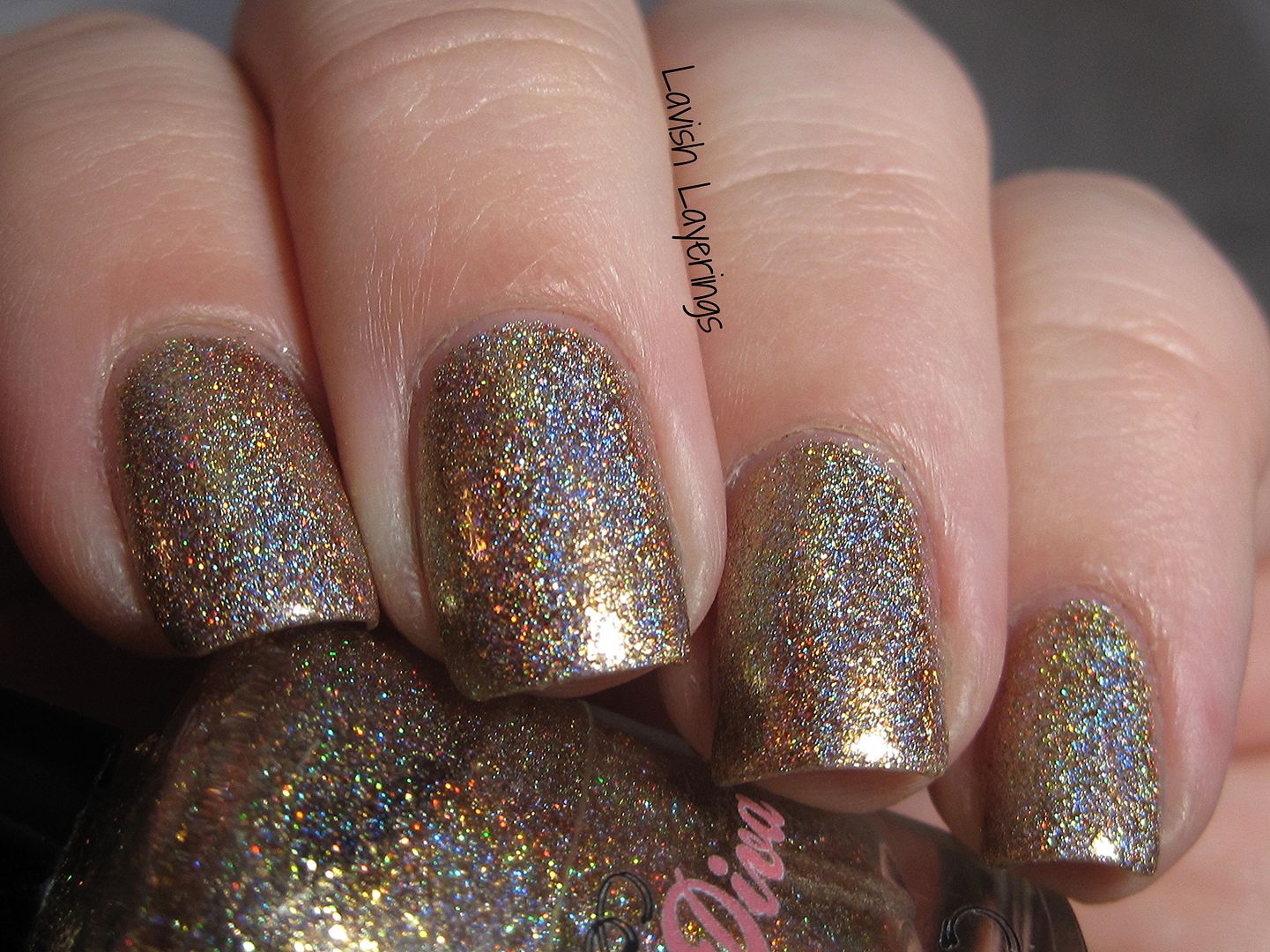 Filtered light: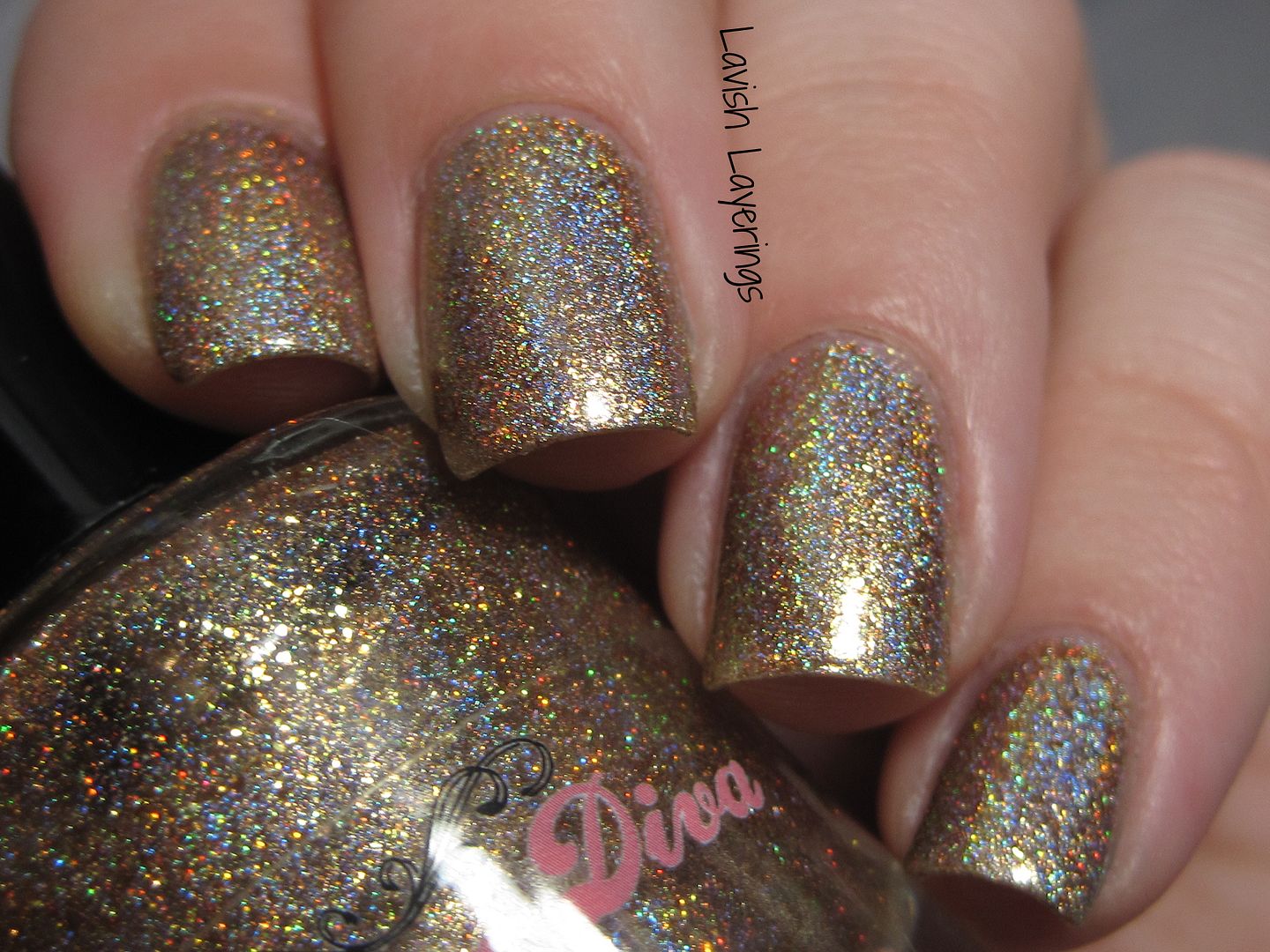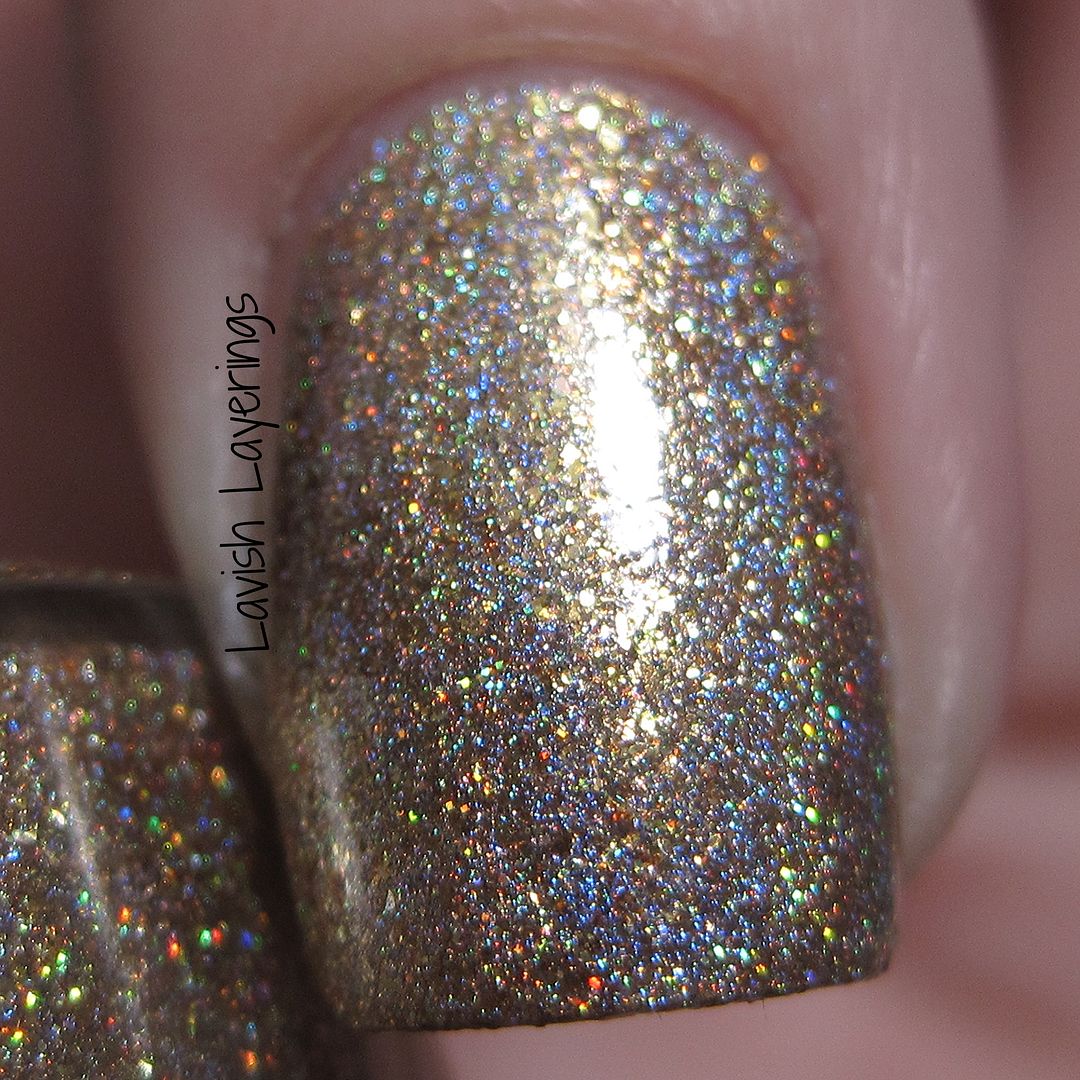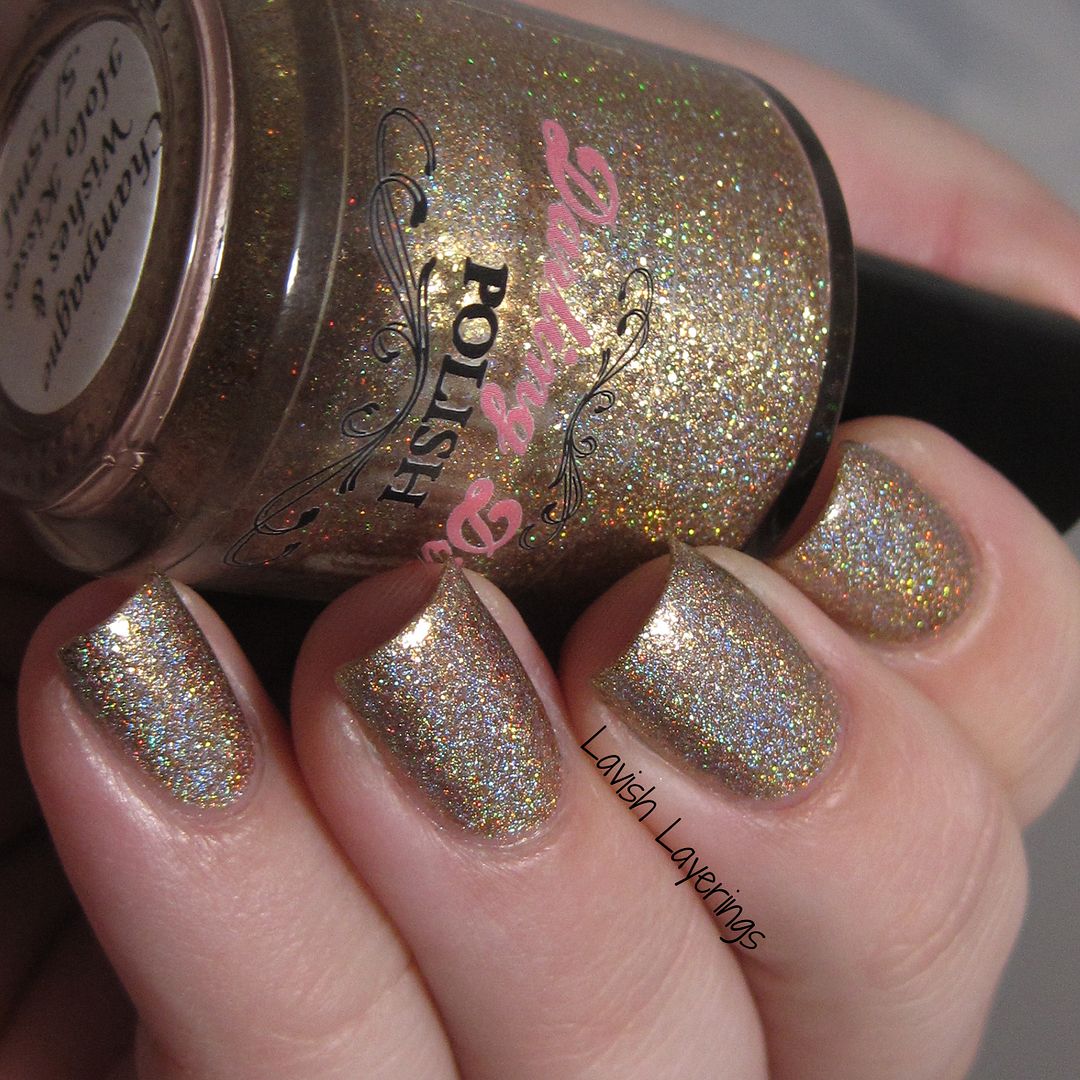 So as I said...top 20 material! If you have a chance to nab this one in a blog sale or something, do itttt!! You will not regret it!
Darling Diva Polish
is available from
creator Carrie's
Big Cartel Shop.
Darling Diva Polish is also available from
Llarowe
(US), Mei Mei's Signatures (
Singapore
), and
Edgy Polish
(Sweden)
. Follow Darling Diva Polish on Facebook and Instagram for updates on new collections and restock news.