*Press Release*
Pretty & Polished
has several releases cooking for the winter/holiday season, so here is a round-up of what you will see coming your way soon!
Winter 2014 Collection (goes on sale

November 14th

)
This collection is an 8 piece set. There is a secret LE shade that each customer who orders the full 8 piece set will receive.
Summer! I Miss you SO Much! - a Pink thermal color changing polish that changes to a light pink/white when hot. Has pink and blue glitters.
A Stain in My Glass - A glitter topper that was made to resemble stained glass windows. Has crystal (kind of see through) glitters and metallic shred glitters.
The Cold Never Bothered Me Anyway - named proudly by my ten year old daughter, this polish has a sparkly blue jelly base and is packed with icy silver metallic and holo glitters.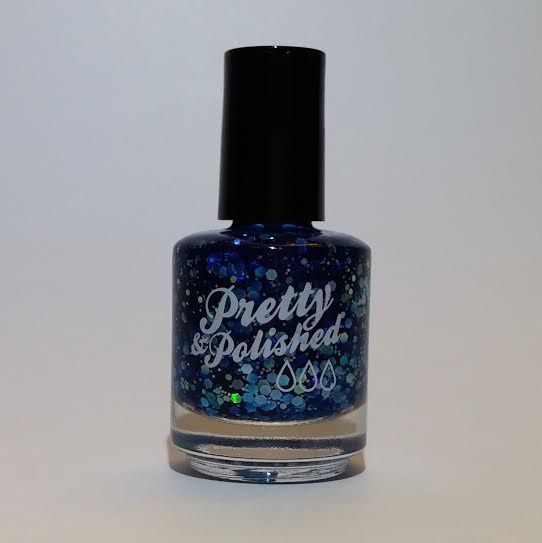 A Snowballs Chance... - A white glitter topper
Red, Red Wine-ter - A textured ruby red polish
Snowbound and Down - A white crelly base packed with blue glitters
Wish Yule Were Here - An electric purple based polish packed with blue and gray glitters.
Black Coal Sun - a Thermal color changing polish that shifts from a medium gray to a light gray/white in heat. This polish has a blue to purple shimmer as well as a subtle holographic effect.
The Opal Collection (goes on sale

November 14th

)
This Collection is a small 4 piece set. All of these polishes have either been named after a famous Opal or the area in which they have been found. They have been made to resemble real opals.
Boulder Opal - A purple Jelly base packed with multi colored flakes. Boulder Opals are found only in the state of Queensland, Australia and are the second most valuable Opals in the world.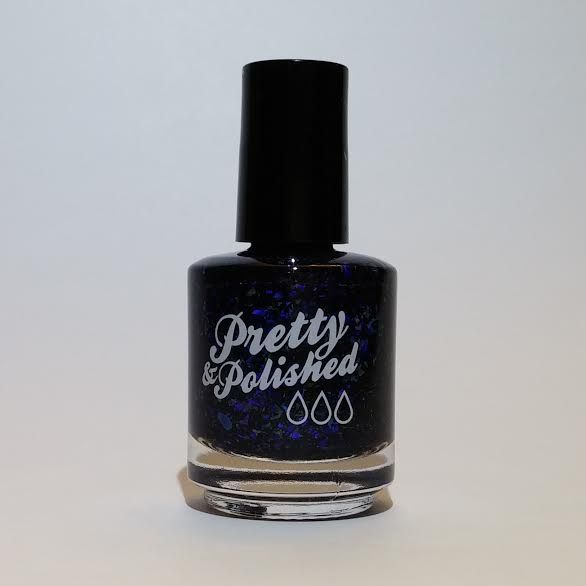 Lightning Ridge - A black jelly base packed with multi colored flakes. Lightning Ridge is where the illusive and stunningly beautiful Black Opals are found. Black Opals are the most valuable opals available.
Aurora Australis - A blue jelly base packed with multi colored flakes. Aurora Australis was found in 1938 at Lightning Ridge and is considered the world's most valuable Black Opal.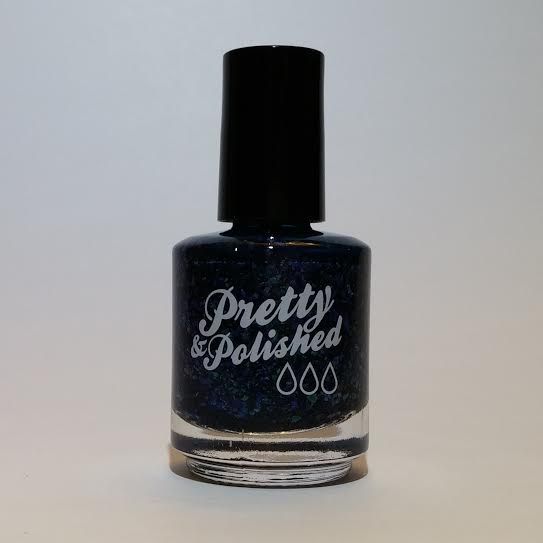 Flame Queen - A green jelly base packed with multi colored flakes. The Flame Queen Opal is perhaps the most famous of all opals. It was discovered at Lightning Ridge in 1914.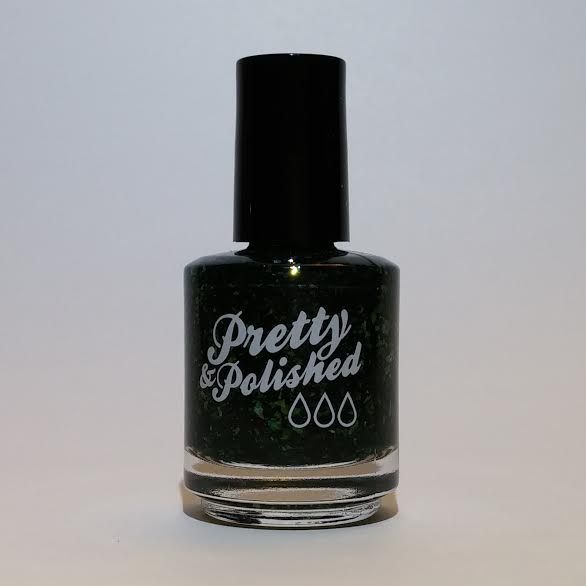 Holiday 2014 Collection (goes on sale

December 1st

)
Let's Wrap it Up!
- Our Christmas inspired shade is a white crelly base and is packed with shreds and hex glitter in different shapes and colors. This polish represents the festive nature of giving and receiving for this holiday.
Gelty Pleasure - Our Hanukkah inspired shade is a gorgeous color changing thermal polish that changes from a blue to a white in heat and has blue and silver glitters. These colors represent the Israeli flag.
For the Rest Of Us - A golden glitter topper to celebrate the infamous "Festivus" holiday.
FREE LE Polish: The 7 Candles - Our Kwanzaa inspired shade has the colors of the flag, red, green, and black, as well as yellow for the candle that burns for the ancestors.
The December Beauty Boxes are loaded with great stuff for the holidays. We are sending tools, nail art, 2 samples of the new Bath & Body products, 2 new full sized exclusive shades, 1 mini exclusive shade, and each box will come with a full sized polish picked randomly from our stock for either the purchaser to keep or for them to give to someone as a gift. We also sent a wonderful free shipping coupon code with this box. Definitely our best box yet!
Winter and Holiday Promotions!
Free Domestic Shipping with any order of $40 or more. No code needed. Runs 11/14 through 12/14
Free International shipping on orders over $100 or more. No code needed. Runs 11/14 through 12/14
Gift Card Promotion Runs NOW through
1/1/2015
- Purchase gift cards in these amounts and receive a coupon code for a certain amount off:
$25 GC receive $5 coupon code
$50 GC receive $10 coupon code
$75 GC receive $15 coupon code
$100 GC receive $20 coupon code
Every order placed between
November 14th
and
January 1st
will be entered to win a $100 Gift Card
Free LE Polish with Holiday Trio. Promo runs through the first of January.
Free LE Polish with 8 piece Winter Collection. Promo runs though the first of January.
All orders come with P&P emery board, and will also include either samples, coupon codes, or nail art. This promo will continue on through til January first or until supplies run out.
I will have swatches of the Opal Collection as well as have a full review of the December Beauty Box coming your way soon! Which ones are you the most excited for? Thanks for looking!