*Purchased by Me*
Hi everyone! Today I have a pretty duochrome polish that I wore ages ago and haven't had a chance to post.
OPI Green on the Runway
is a duochrome polish that has a strong flash from green to reddish brown. It was part of
OPI's Coca Cola Collection
that was released later in the summer (I'm pretty sure it is the "Sprite" polish). Formula was nice and it was completely opaque in 3 thin coats (or two regular coats). Like a lot of duochromes, it did show mild brushstrokes, but they weren't too noticeable (and were completely ignored due to the gorgeous color shift!). Overall, a really special polish from OPI and I wish they would do more duochromes! These pics were taken after a bit of wear, so excuse the slight tipwear.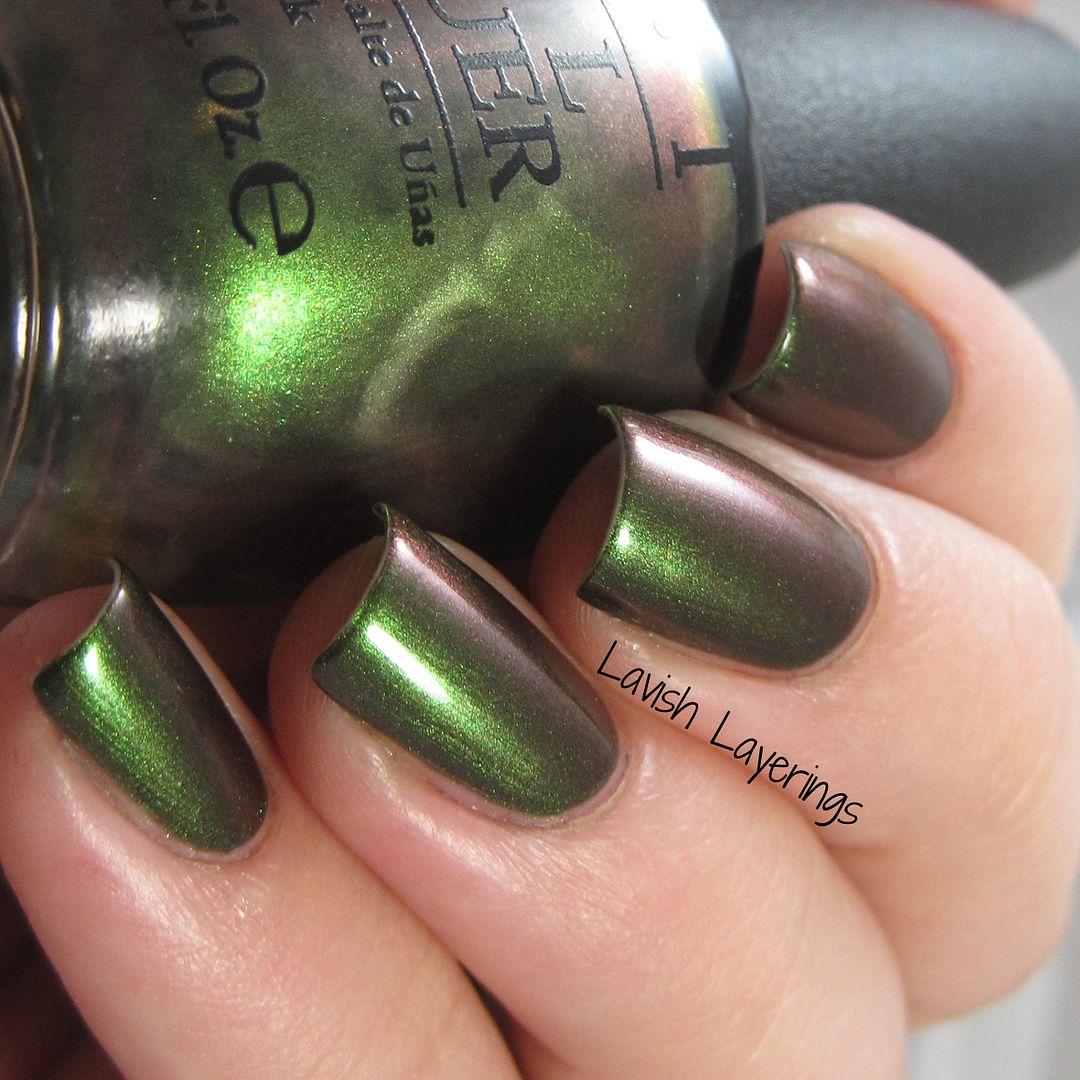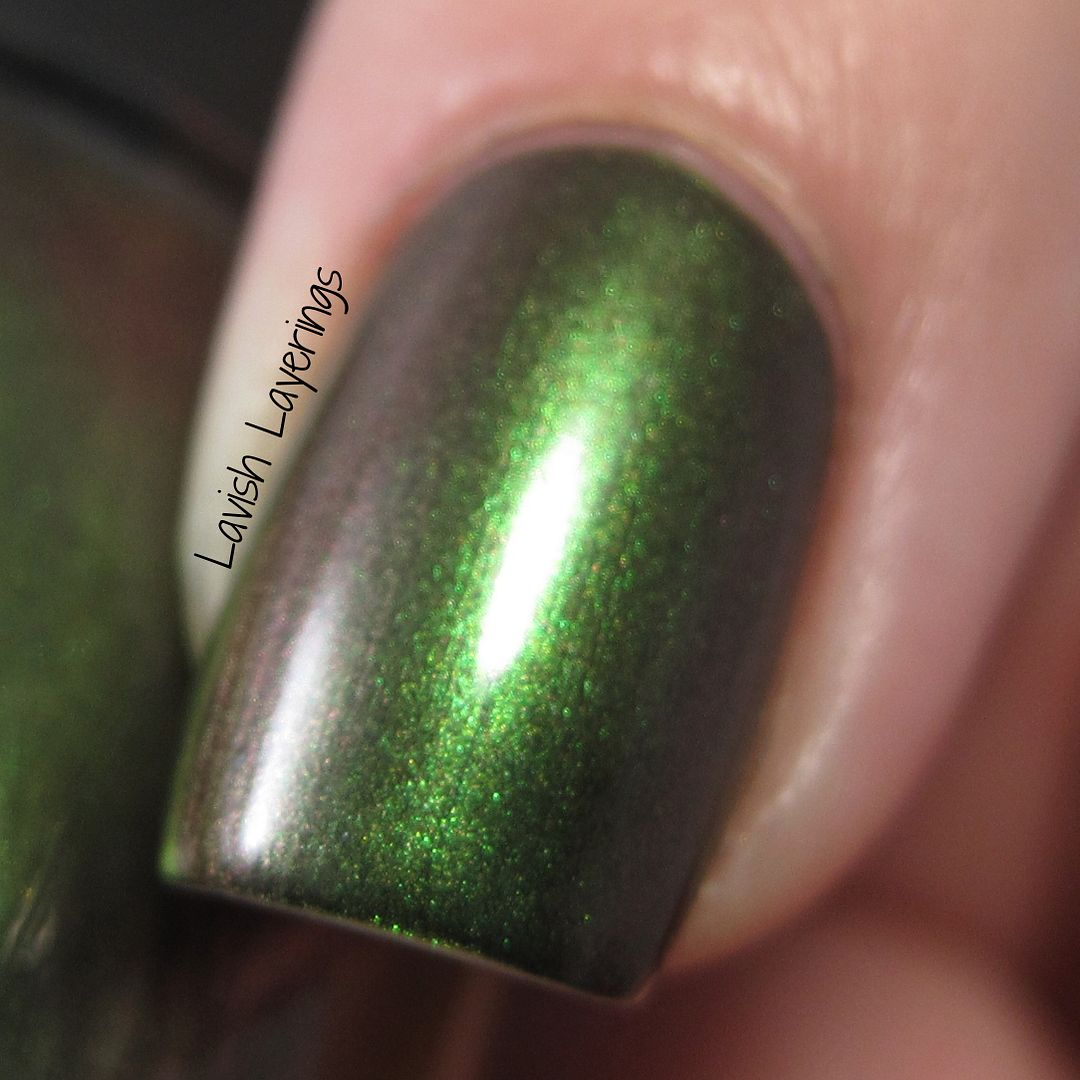 I usually purchase my OPI polishes from Ulta or Sally Beauty Supply. You can probably still find Green on the Runway hanging around from the summer in stores where OPI products are sold, but if not, it should be easy to find on Amazon.
Did you guys pick this one up? Any other favorites from the Coca Cola Collection? I really love Coca Cola Red as well. Thanks for looking everyone!