*Press Samples*
Hi everyone! Today I have the
FingerPaints Winter Wishes Collection
to share with you. This collection contains 5 full-coverage microglitters, and I have 4 of them to share with you. This collection released on November 1, so it should be available now at your local Sally Beauty Supply.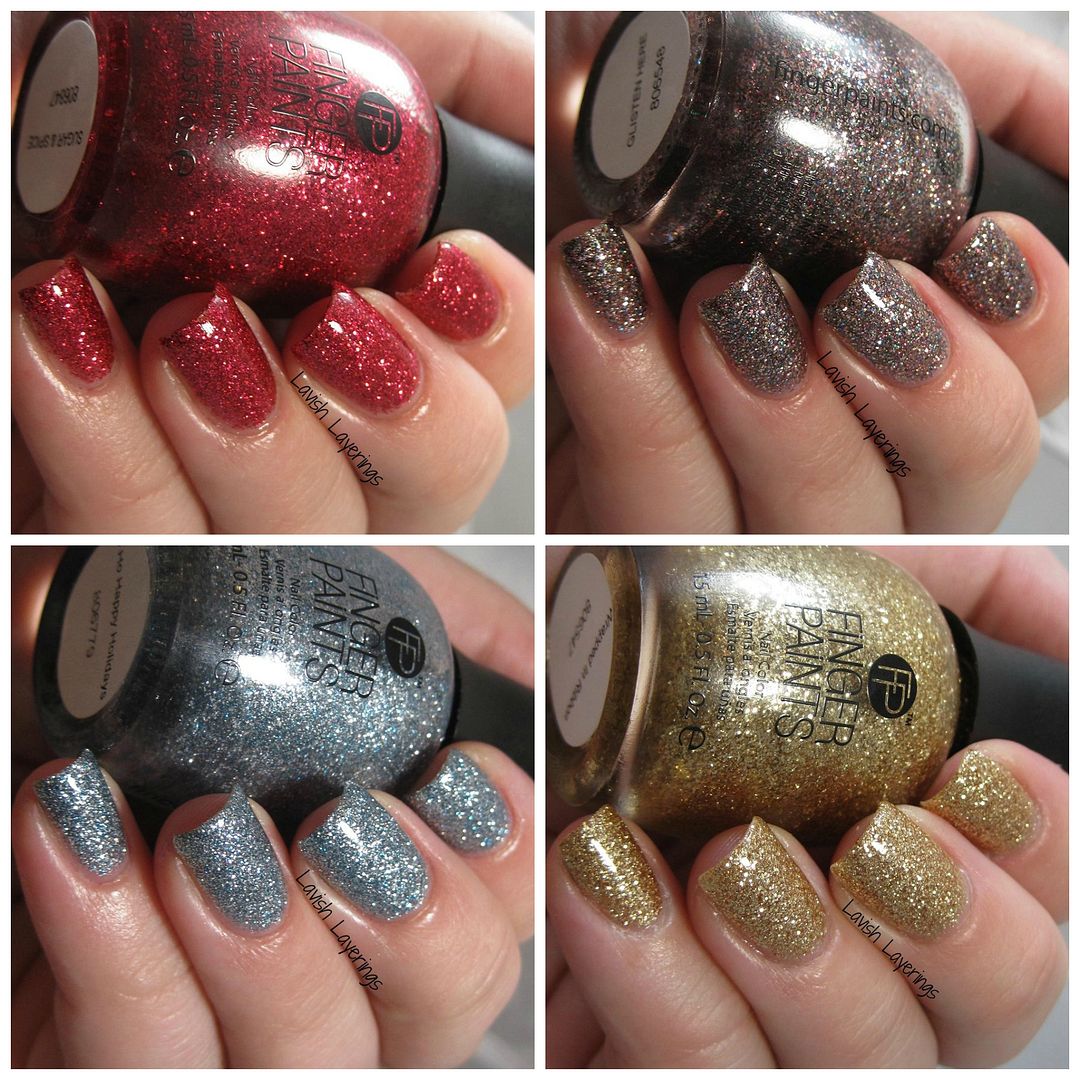 Sugar & Spice
is a full-coverage red microglitter polish. Here it is shown at 2 coats (1 thin and one thick) to acheive full coverage. Because this is the darker glitter of the group, I actually think I would wear this over a red base vs alone if I was wearing it as a full mani because you can see a few bare spots here and there (or you could apply another coat). The color of this polish is more of a soft red and it leans toward the pink side of the red spectrum.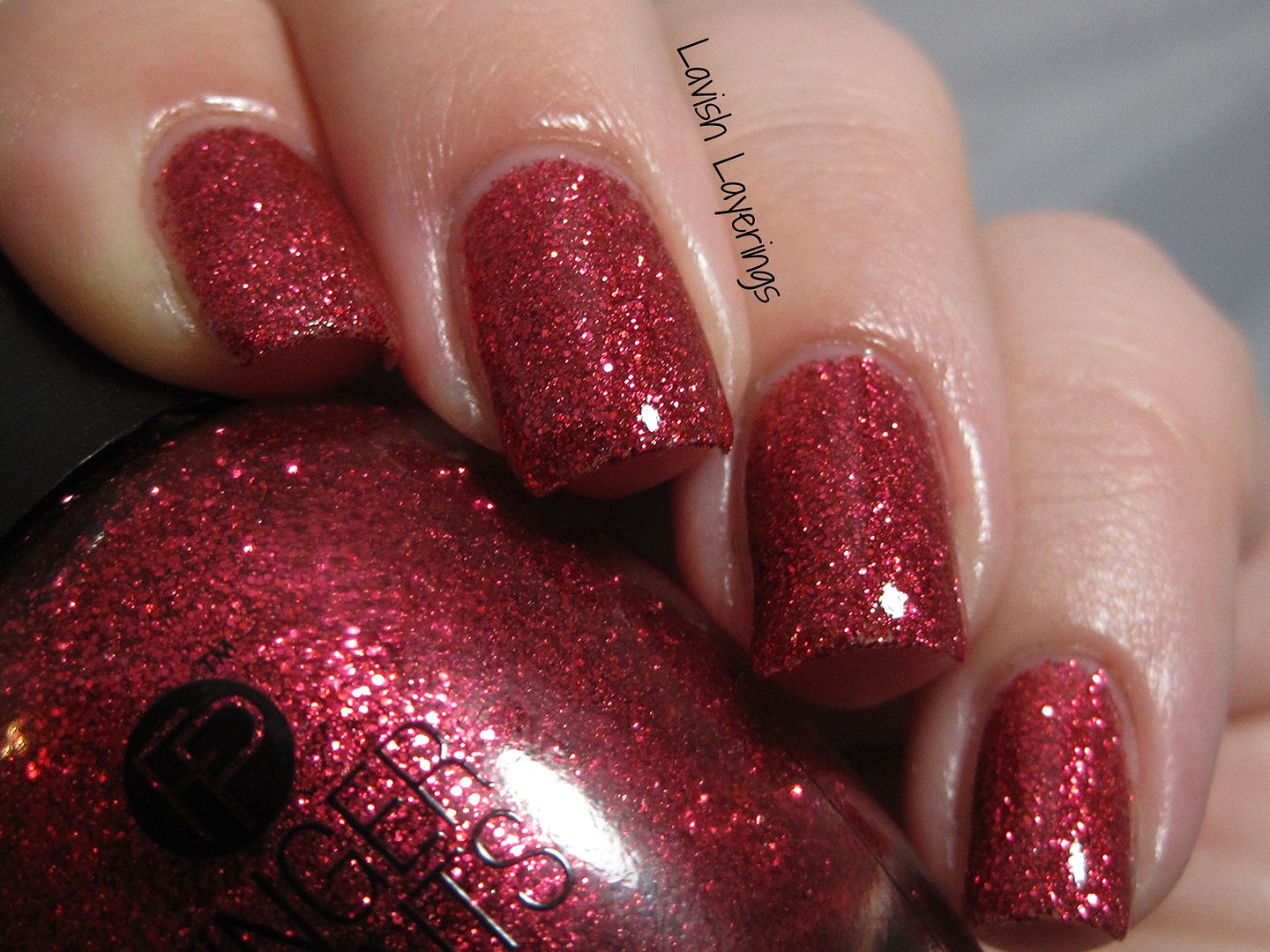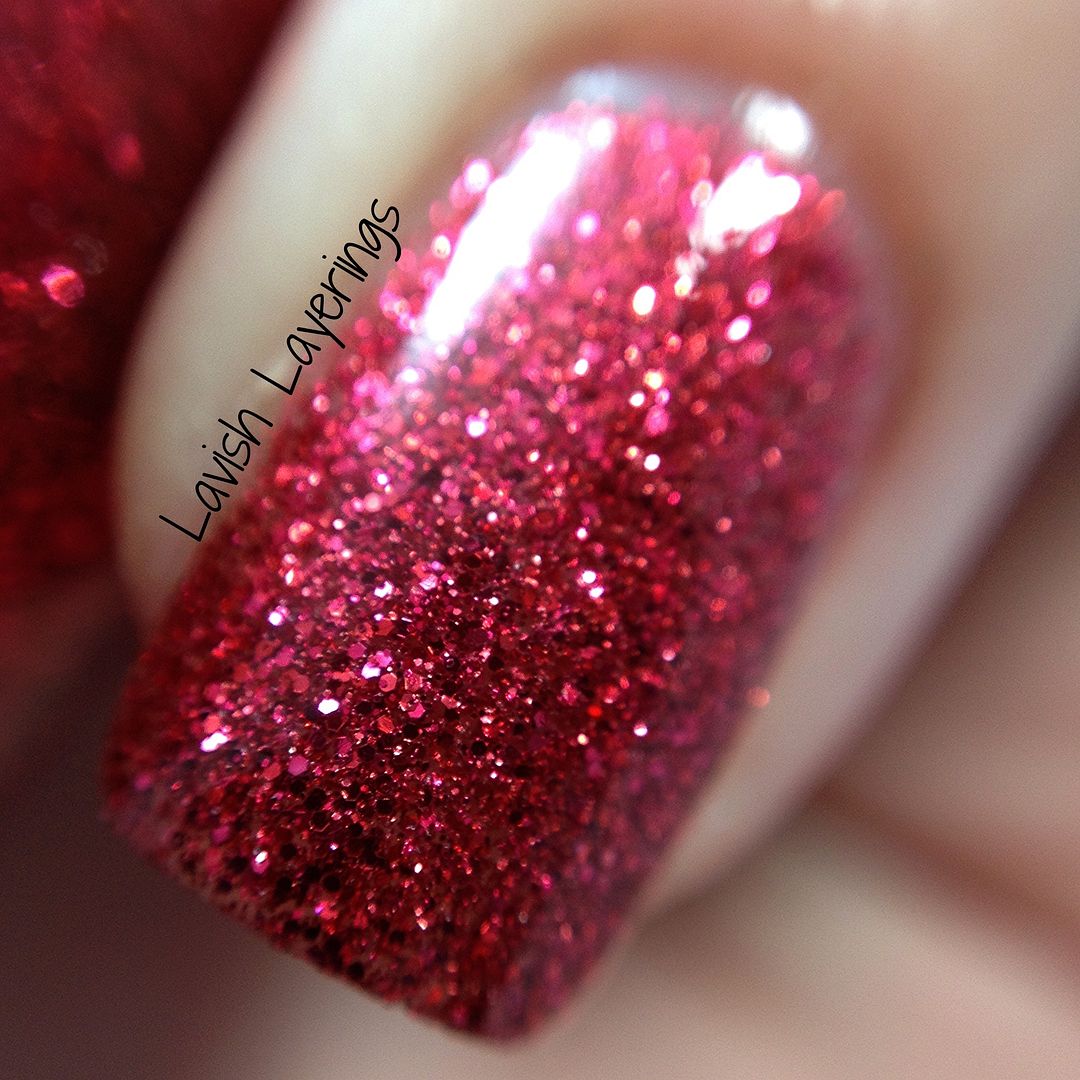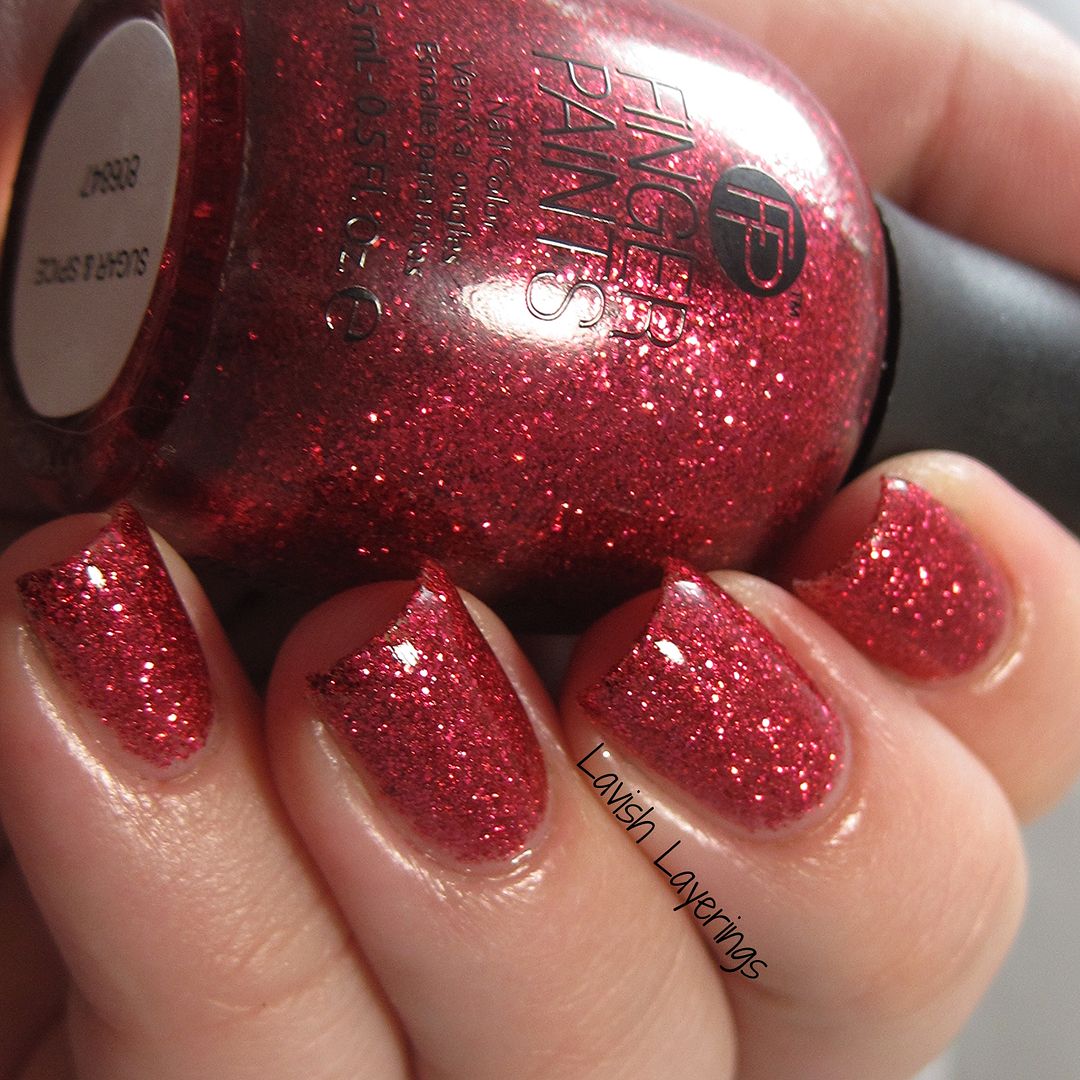 Here it is over a base color (1 coat over FingerPaints Patent Red, a red creme). I really prefer this particular one layered because it gives it a richer look and the base color makes sure that there are no bare spots showing.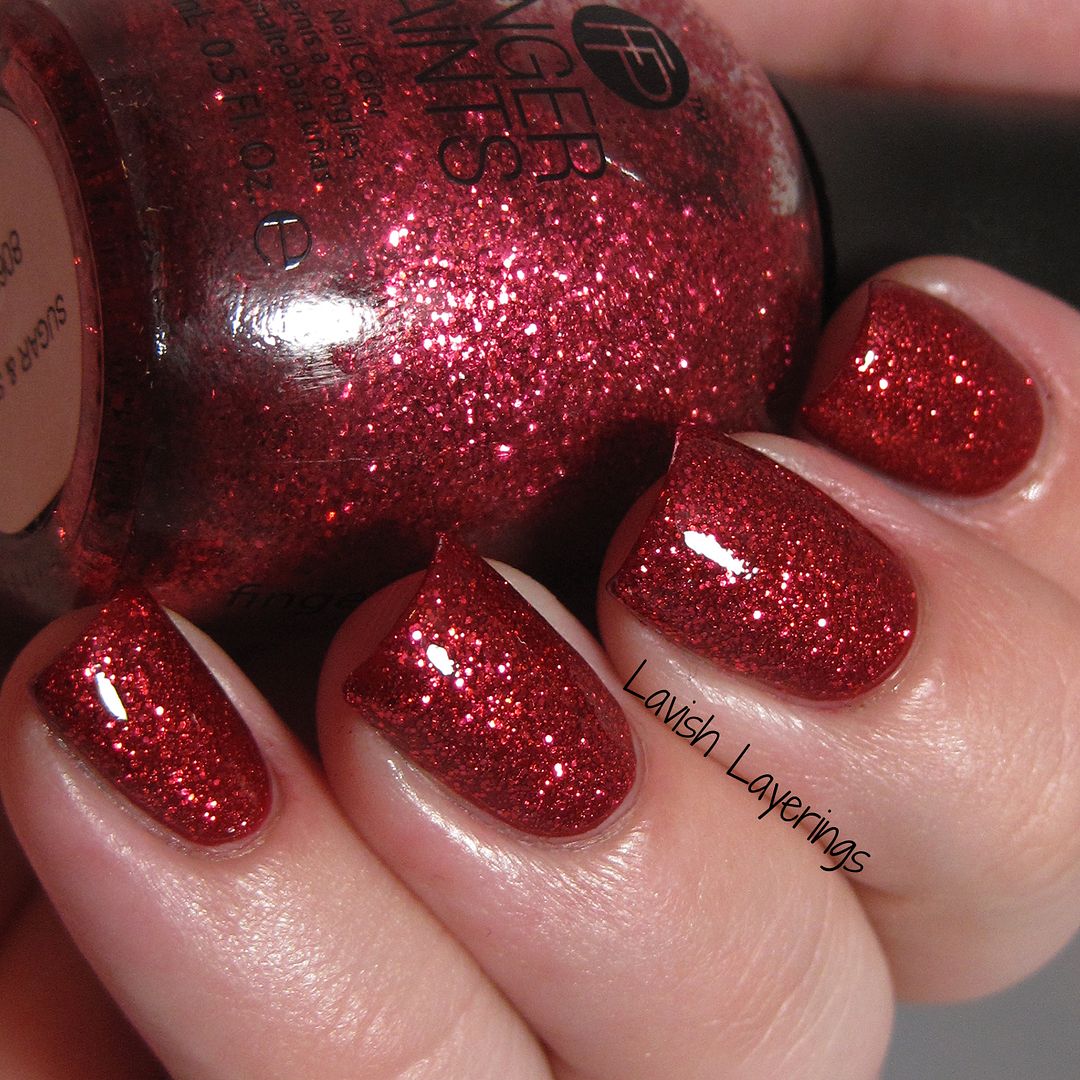 Glisten Here
is a full-coverage multicolored microglitter. Here it is shown at 2 coats (2 thick and 1 thin) and you can see that offers excellent coverage. It's hard to see all of the colors going on here unless you look at the macro shot, but there you can see that there are blue, green, pink, gold, and silver glitters. I really loved that there were lots of colors, but I did sort of wish that the colors were just a touch brighter. I still really like this one though.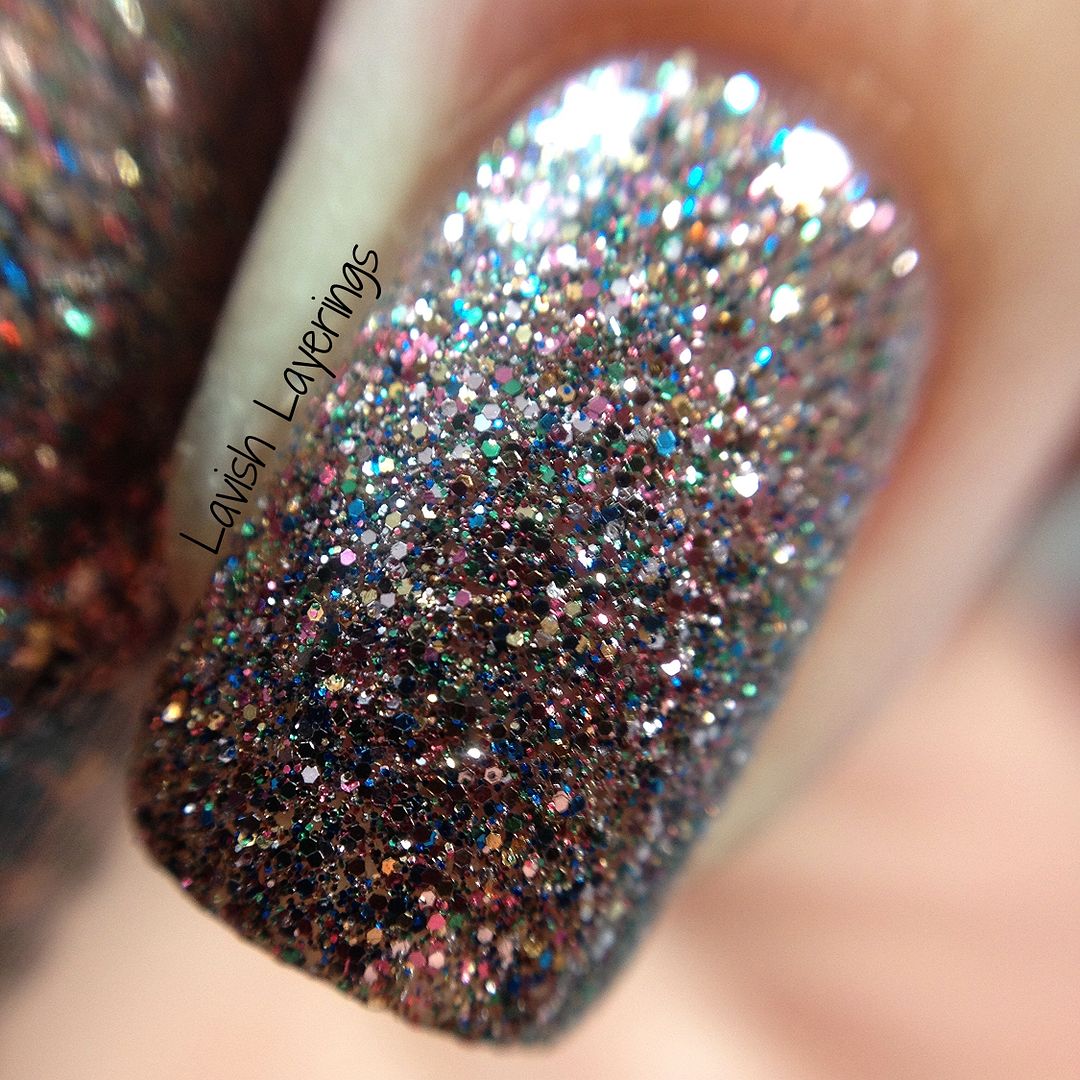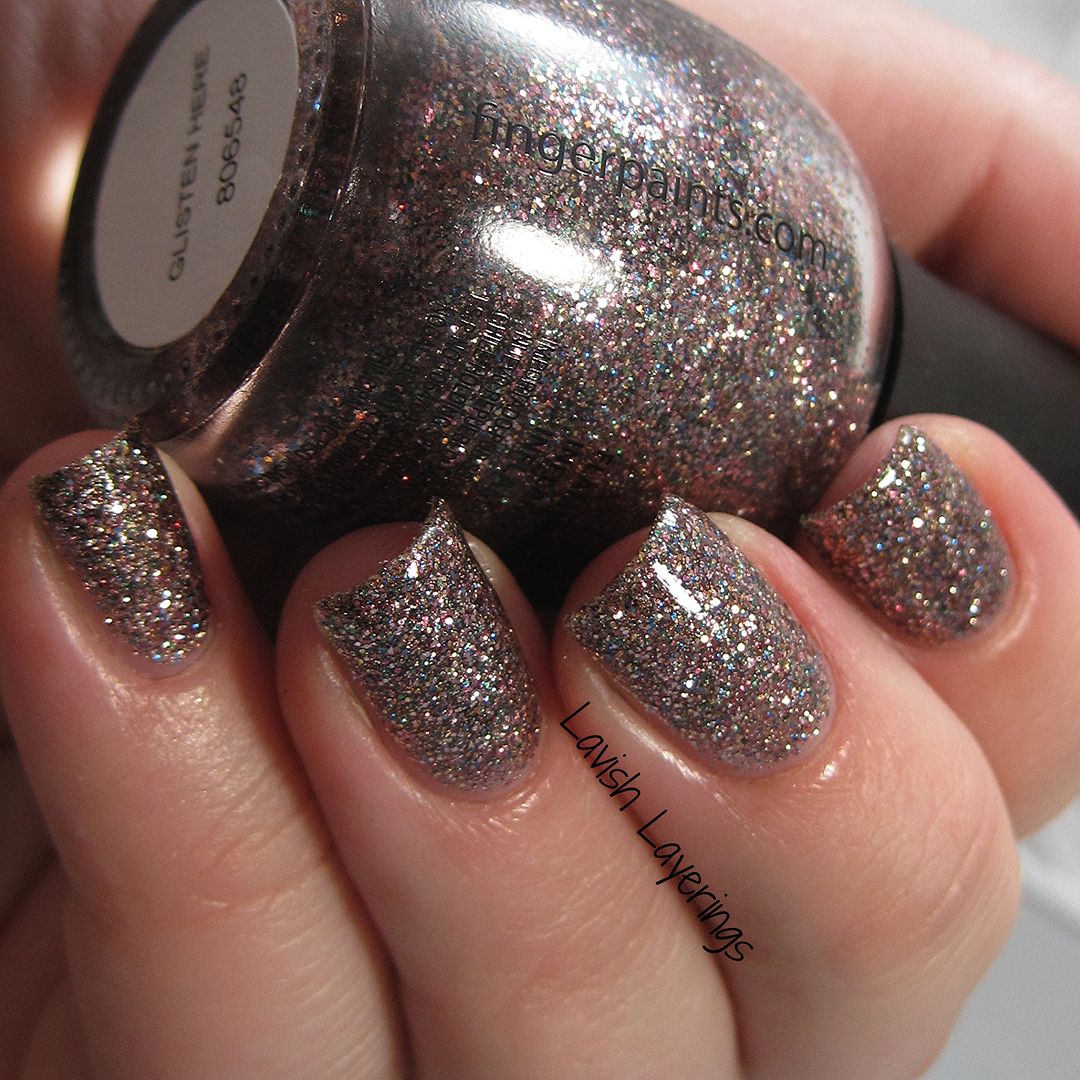 Just for fun, I layered this one over black (FingerPaints Patent Black) but I wasn't in love with it. I like it best on its own with no undies.
Ho Ho Happy Holidays
is a full-coverage silver and pale blue microglitter. Here it is shown at 1 thin and 1 thick coat for full coverage. This combo makes me think of ice and snow, so it is a great addition to this collection.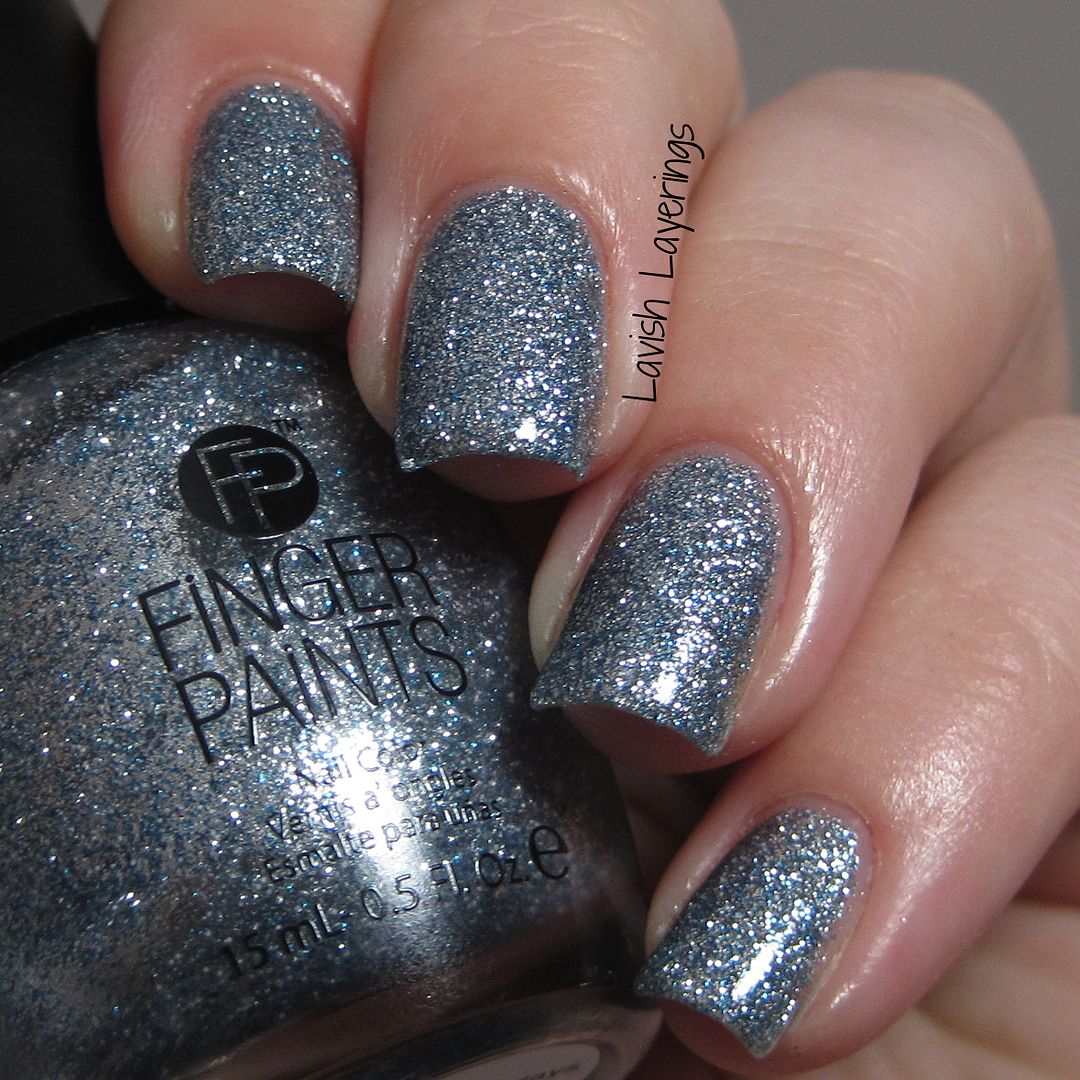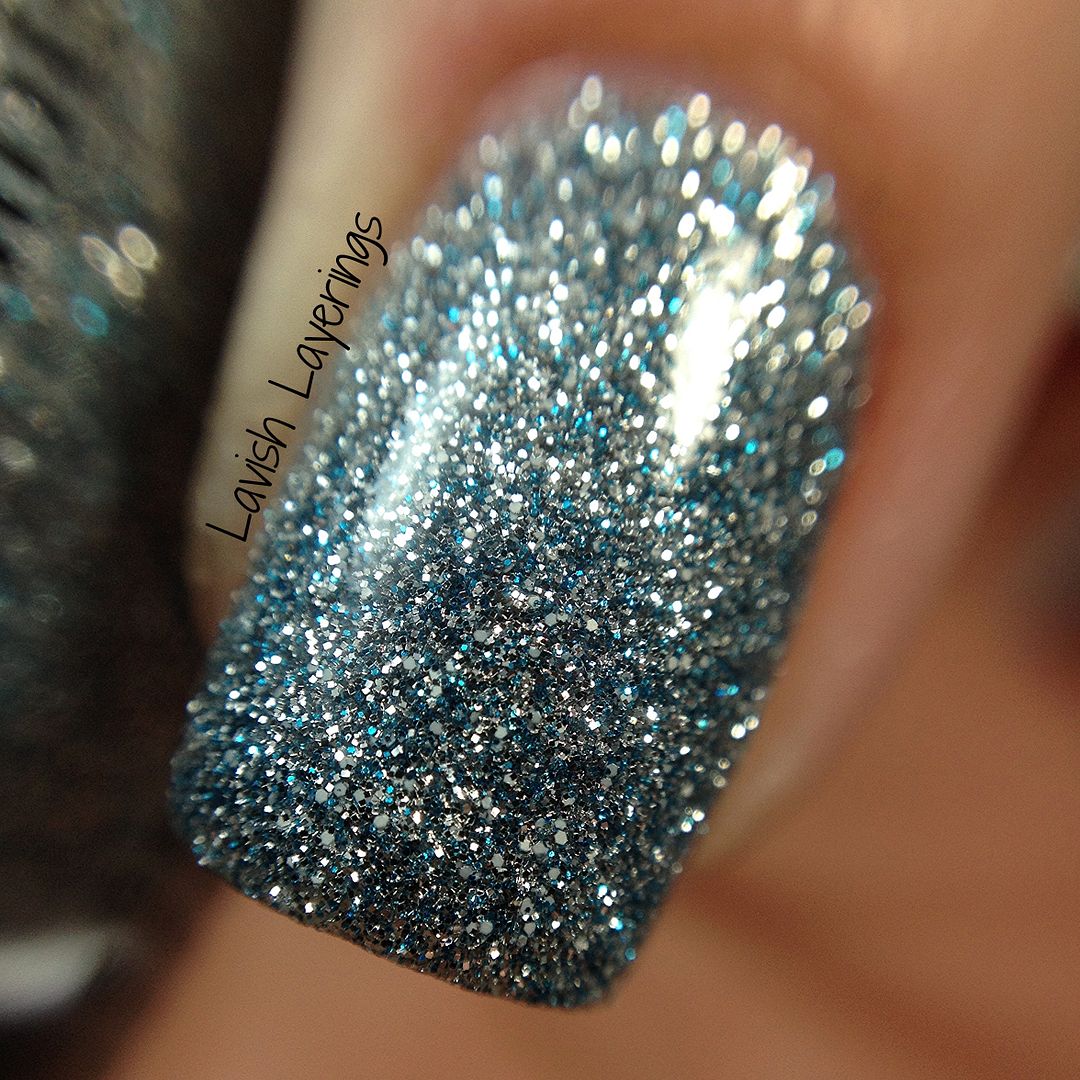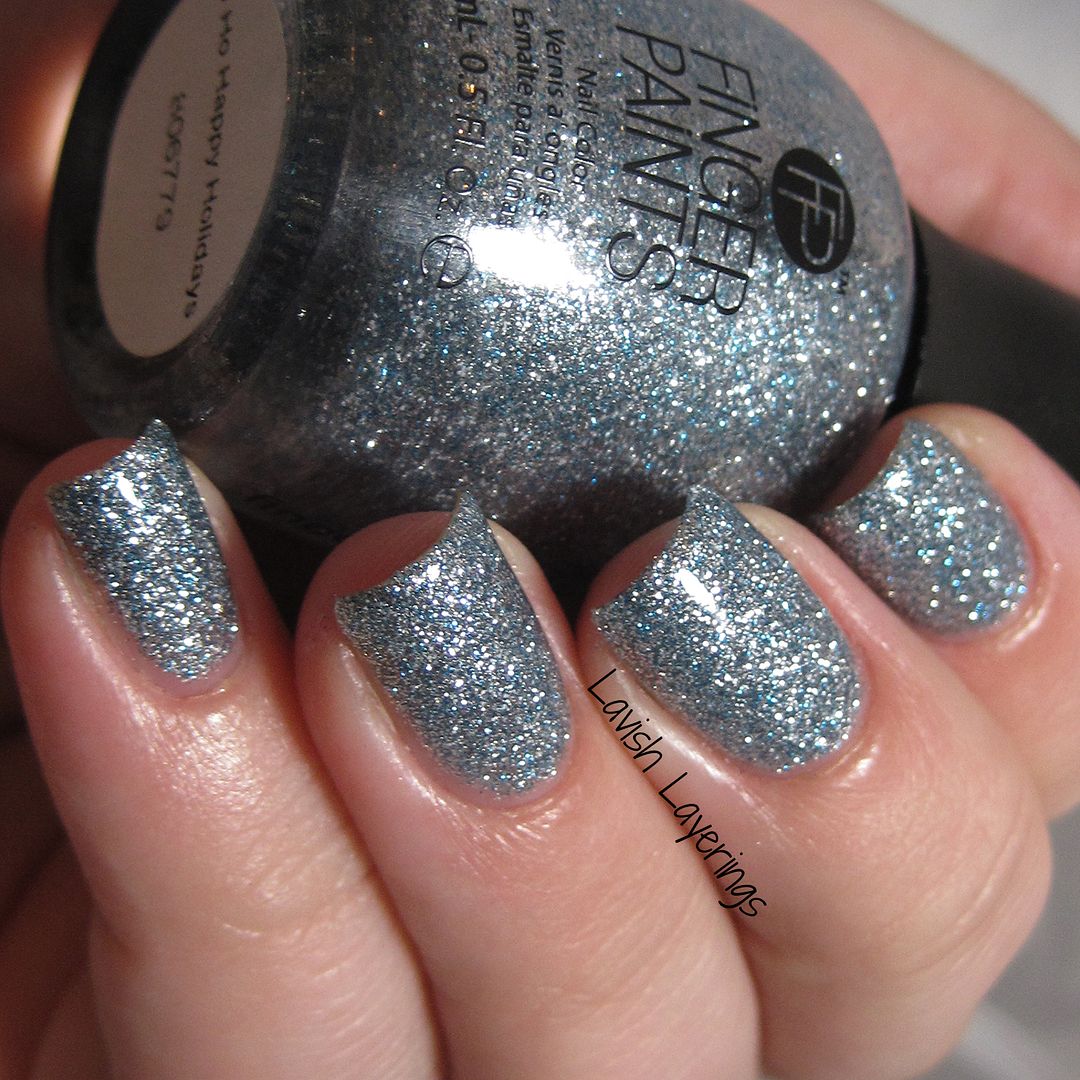 Wrapped in Ribbon
is a full-coverage gold microglitter. It is show here at 1 thin and 1 thicker coat. The color of gold is quite gold, but not brassy and unflattering like some golds can be. I figure this is not the most unique glitter of the collection, but I actually don't have anything like it and it is one of my favorites!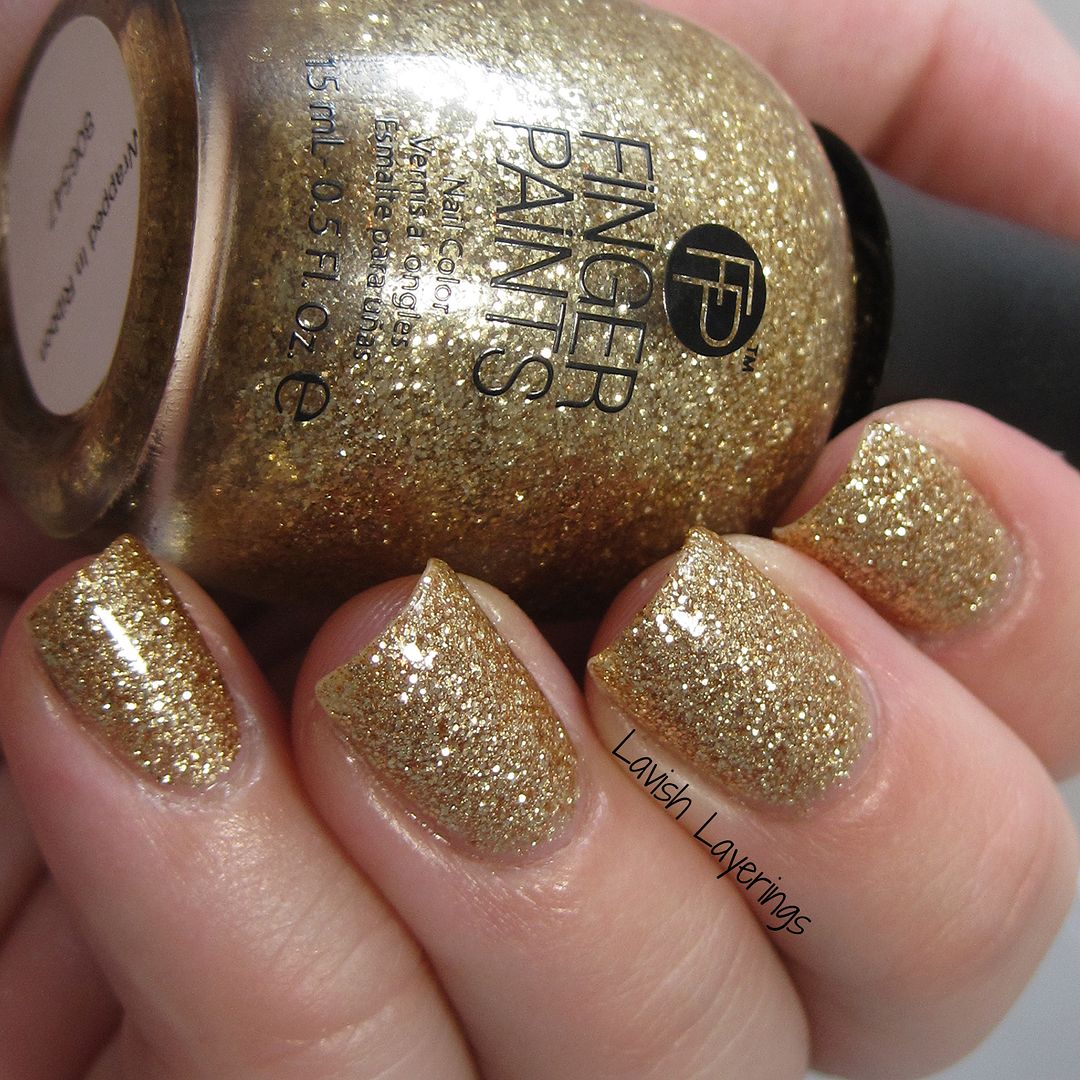 The one that I'm missing from this collection is called
Silver Bells
, and it is a full-coverage silver microglitter. All of these glitters had the same formula and they spread easily, and as I said, provided nice coverage with 2 coats (1 thin coat to lay down a base and then 1 thicker coat for additional coverage). The only one that I preferred to layer was Sugar & Spice, and that was due to it being a darker color since those tend to show bare spots more. Overall, this is a nice collection of holiday glitters. My favorites were definitely Wrapped in Ribbon and Glisten Here.
The FingerPaints Winter Wishes Collection
is exclusively available from
Sally Beauty

Supply
and is in stores and online now. It is a limited edition collection, so be sure to get them while they last! Thanks for looking everyone!