Hi everyone and Happy New Year! I utterly destroyed my NYE mani before I could get proper pictures, so I thought I would share something bright and cheery with you today instead. I recently picked up a few
Chaos and Crocodiles
polishes during a pre-order and
Rainbows All Around
just had to be mine. It is a fun mix of multicolored holographic glitters in a clear base. I used 1 coat over Illamasqua Noble for this mani. I love how smooth and workable the glitter formula is and it actually didn't require a lot of topcoat to smooth out, which is always a plus with blingy glitters.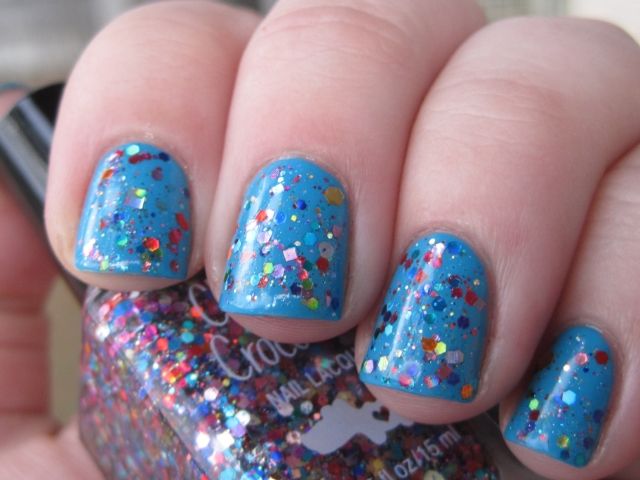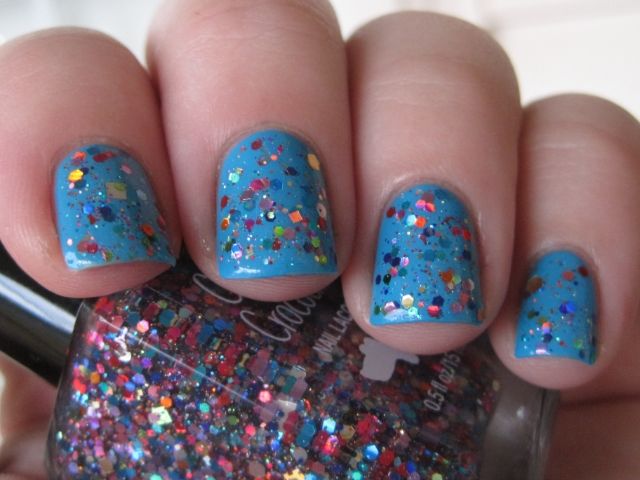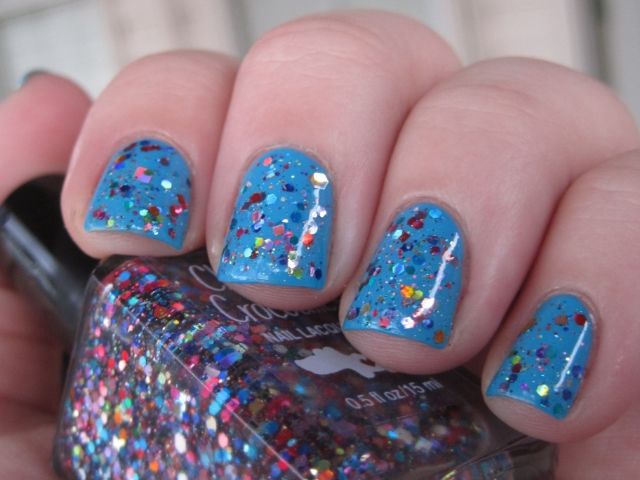 Here is
Illamasqua Noble
on its own. It is still one of my favorite cremes ever.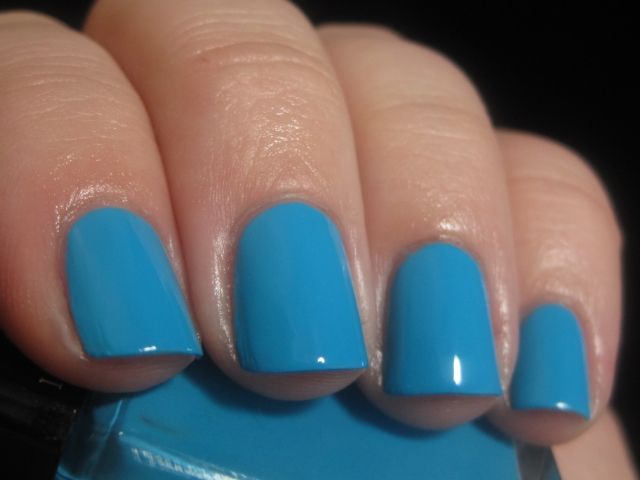 And here is a peek at the one terrible iPhone picture I got of my NYE mani. I used
L.A.Girl Black Illusion
as a base and then used
Darling Diva Polish Diamond
to stamp on the fireworks from the
Bundle Monster H14 plate
. The accents are
Lynnderella Shapeshifter
. I then proceeded to destroy one of the glittery nails before I ever got proper pictures so...bummer.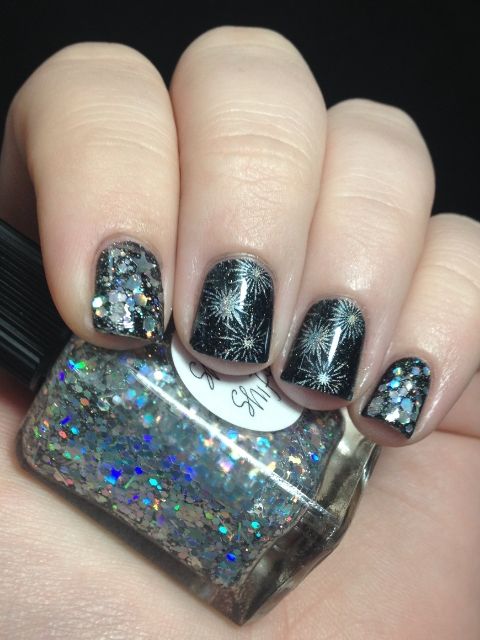 Chaos & Crocodiles
polishes
are available from their
Big Cartel shop
as well as from Mei Mei's Signatures. You can keep track of info on restocks and releases by following their
blog
and
Facebook
. Thanks for looking everyone!