Hi everyone! Today I have a beauty from
Pahlish's
new Dr. Who themed
All of Time and Space Collection
.
Mad Man With a Box
was actually released for a short time on Black Friday as a preview to the collection, so I snagged it then. It is a gorgeous deep blue jelly base with blue and golden flecked shimmer with a violet shift. The violet shift is subtle (and very difficult to capture on camera) but it adds wonderful depth to the polish. Now I decided to layer this polish because it is such a deep inky blue and I was worried about stains (because dark blues are notorious for staining). I will have to say that was a good call because I got a bit of stainage at the cuticles upon removal (this was really made worse by the fact that my cuticles were super dry). I used 2 coats over piCture pOlish Cosmos for this mani and there was absolutely no stainage to the nail plate. It dries a bit matte (which actually looks cool...it would be fun to use it with matte topcoat) but I recommend using a shiny topcoat to really bring out all of that shimmery goodness. I heard someone describe this polish by saying it looked like OPI Absolutely Alice and Alcatraz...Rocks had a baby, and I must agree. That is the best way possible describe the amazing shimmer that is going on here.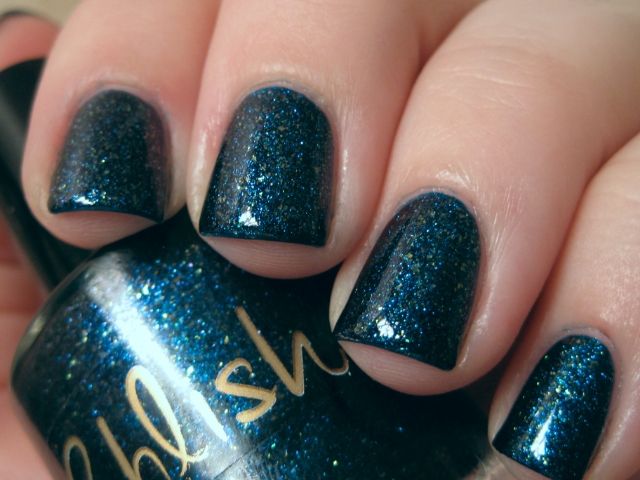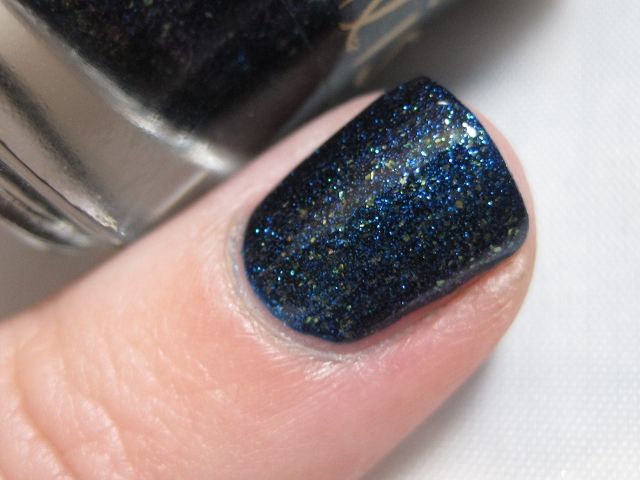 Part one of the
All of Time and Space Collection
(Including
Mad Man With a Box
) will be released on January 3rd (tomorrow night!) in Pahlish's
Big Cartel Shop
at 7 pm Central Time. There will be a part two of the collection that will be released in February. Be sure to follow Pahlish's
blog
,
Facebook
, and
Instagram
for official info on restocks and new collection updates. Pahlish is also available from
Llarowe
(US),
Overall Beauty
(US),
Rainbow Connection
(UK), and
Edgy Polish
(Sweden). Thanks for looking everyone!