Hi everyone! Today I have an old favorite to show you along with a new favorite.
Cult Nails Seduction
was a limited edition flakie that has been one of my favorite polishes since it was released. I got the hankering to wear it again after sifting through old pictures, and this time I decided to layer it over a fabulous creme from
Elevation Polish, Pic de Sottlo
.
Pic de Sottlo
is a vibrant royal blue crelly. It has the slightest jelly tendency which makes it look squishy. The formula is amazing too! This was 2 coats of
Pic de Sottlo
topped with 2 coats of
Cult Nails Seduction
.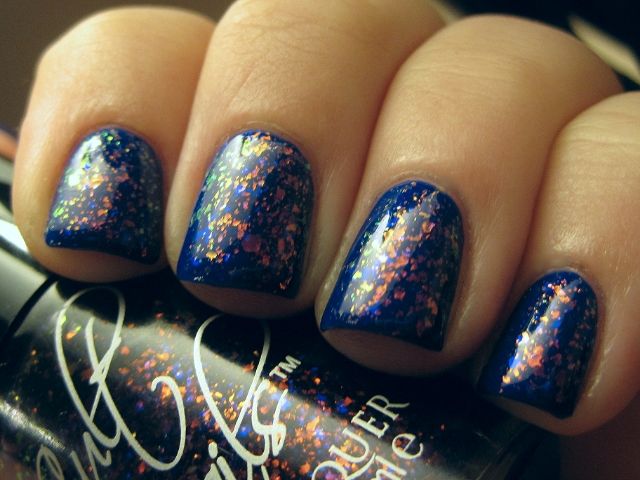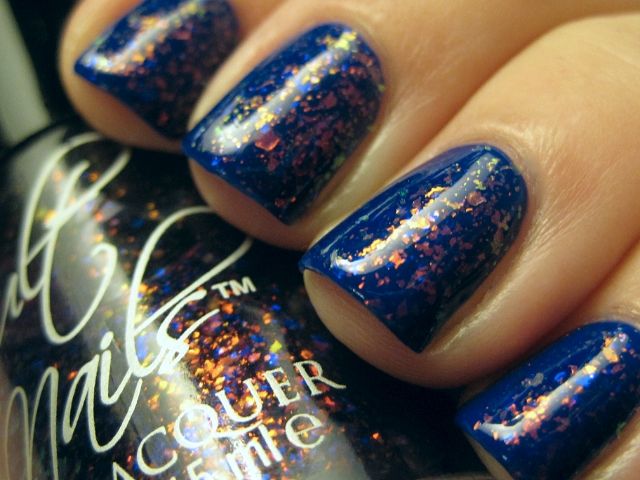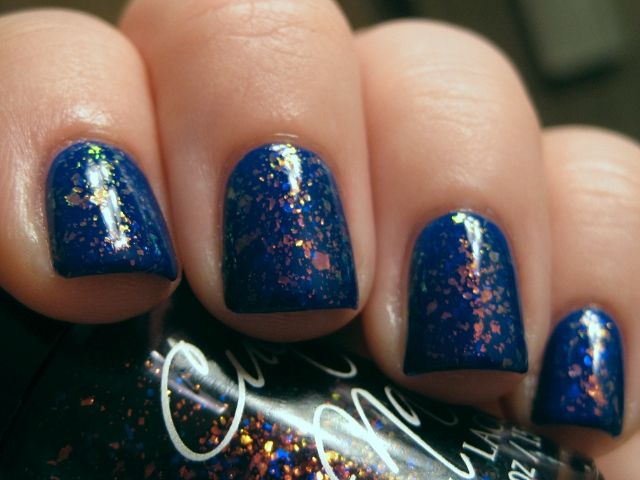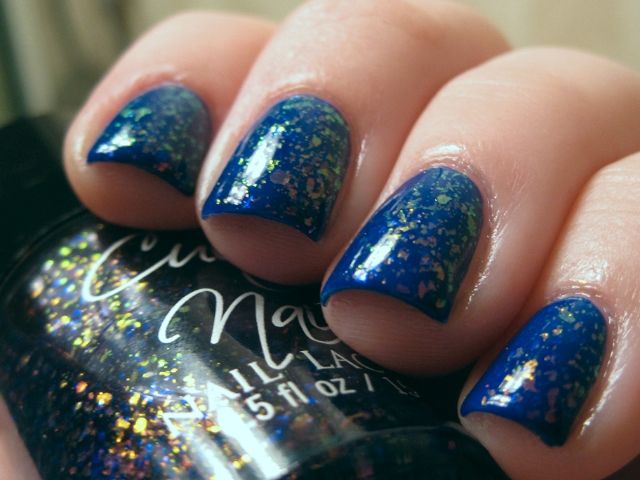 Here is
Pic de Sottlo
solo. It is much deeper in real life (more like blurry pic #2). Typical of most royal blues, it wants to look lighter and brighter in pictures.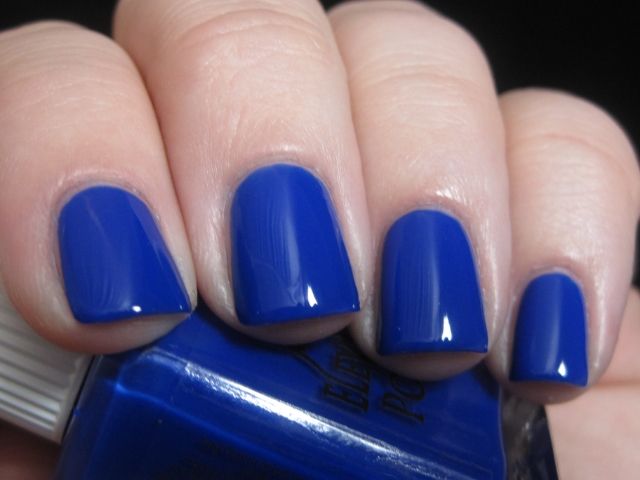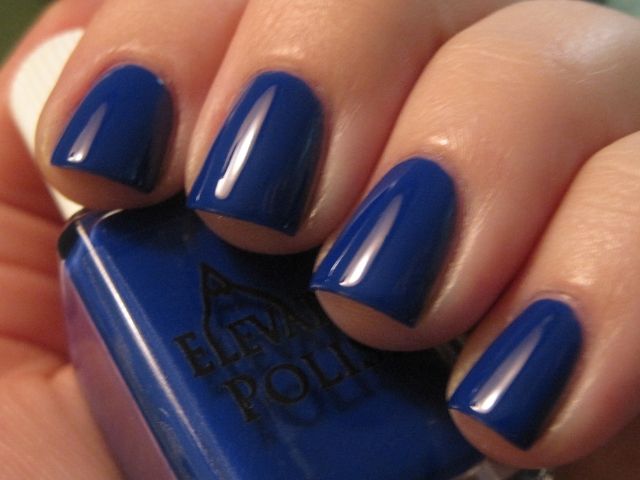 Elevation Polish
is available from creator Lulu's
Big Cartel Store
. She has a lot of info on restock dates and availability on the Big Cartel site as well as on her
blog
. Her shop is restocked on the 7th and 22nd each month unless otherwise noted. Elevation Polish is also stocked at
Llarowe
.
Thanks for looking everyone! I've been digging out of a lot of old favorites lately, so expect to see them soon!