Hi everyone! Today I have an oldie but goodie from
Darling Diva Polish
called
Space Beetle
. This polish was created to as a holographic version of Hard Candy Beetle/Orly Space Cadet. It has a very dense glass-flecked shimmer that shifts from plum/mauve/green/gold (much like beetle wings) with the addition of a holographic flame. I really prefer to wear this one layered, so I layered 2 coats over Sinful Colors In the Mist (a medium sage green creme). It such a crazy blingy polish, you really have to see it in person to appreciate all that is going on here.
Space Beetle
is now discontined, but creator Carrie did realease a very short run of it a few weeks back when she found some of the pigment hidden away.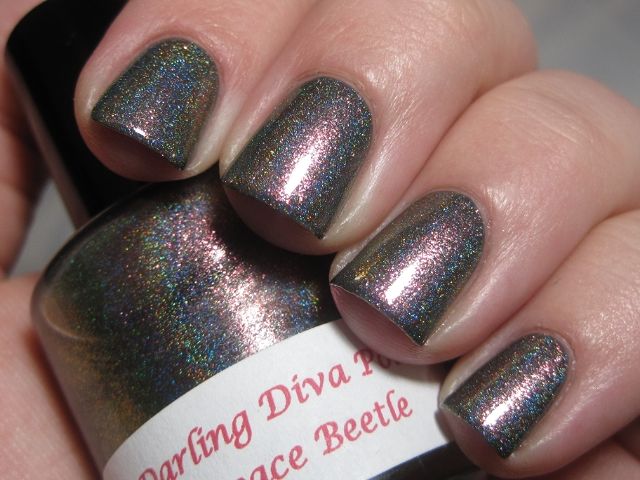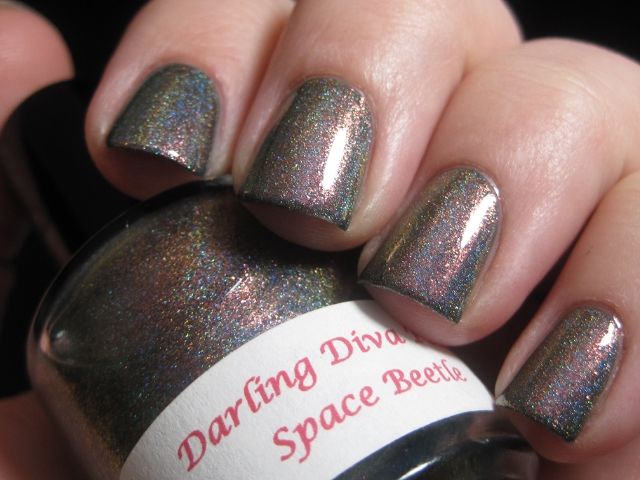 Darling Diva Polish
is available
in
creator Carrie's
Big Cartel Shop.
Darling Diva Polish is also available from
Llarowe
. Follow Darling Diva Polish on Facebook and Instagram for updates on new collections and restock news.