Hi everyone! I recently started following @scratchureyesout on Instagram and she did a beautiful
Color Club Halo Hues
skittle mani and it inspired me to pull out my Halo Hues. I used (thumb-pinky)
Cosmic Fate
,
Angel Kiss
,
Miss Bliss
,
Over the Moon
, and
Kismet
for this mani. I stamped with
Beyond
and
Bundle Monster plate BM 404
from the new Create Your Own set. These holos are so blindingly awesome!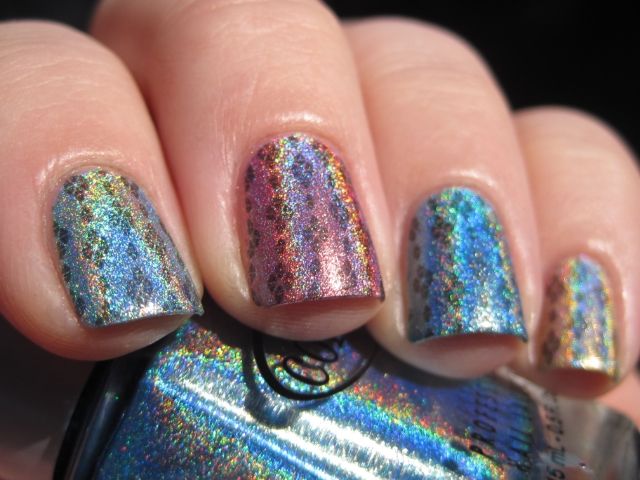 And here they are on their own. I think all holo lovers need to get these.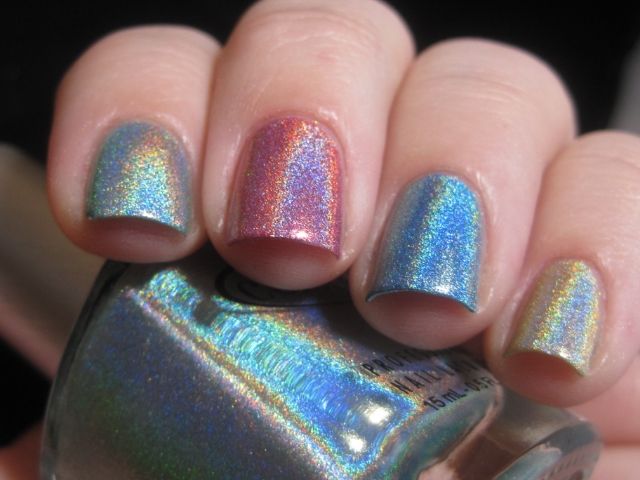 Pretty simple mani, but I really enjoyed it! I need to do more skittles in the future. Thanks for looking everyone!