Hi everyone! Today I have a polish from
Darling Diva Polish's Queen Collection
for you.
We are the Champions
is a multichrome holo that shifts from gold/green/silver. It reminds me of a holographic version of Chanel Peridot and its dupes. This polish was very reflective and awesome on the nail. I wasn't sure how I would feel about it since polishes with strong gold in them are hit or miss on me, but I actually really liked it. You can wear it alone, but I chose to layer 2 coats over a-England Princess Sabra.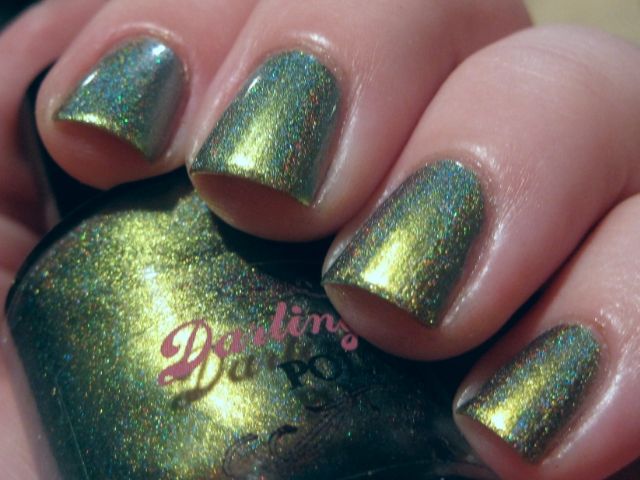 Darling Diva Polish
is available
in
creator Carrie's
Big Cartel Shop.
Darling Diva Polish is also available from
Llarowe
. Follow Darling Diva Polish on Facebook and Instagram for updates on new collections and restock news.