Hi everyone! Today I have my first ever polish from
Liquid Sky Lacquer
for you. I have been eying this brand for awhile now, and when creator Carolyn released a mint green holo, I had to pull the trigger. I love mint and I love holos, so I've been searching for a great mint holo.
Mint to Love
is a soft mint holographic polish with a creamy base. The formula on this polish was absolutely dreamy, with perfect coverage in 2 coats. The holographic effect was more subtle due to the creamy base, but still very apparent. I really love the color of mint too. It reminded me of a holographic OPI Mermaid Tears (which is one of my favorite cremes). No special base or topcoat was needed for this holographic polish which is also a plus.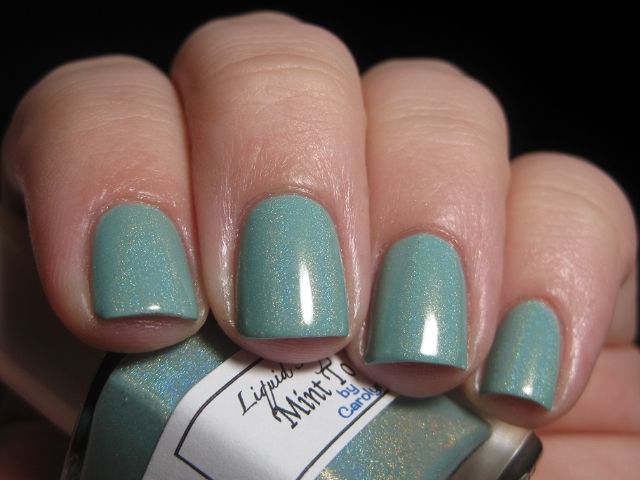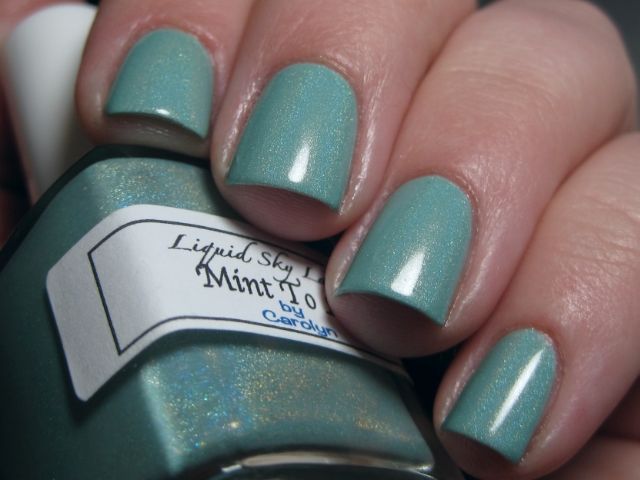 I also wanted to mention that I ordered two polishes in my first Liquid Sky Lacquer order and the second polish that was sent was not the one I ordered. I e-mailed Carolyn with a picture of my order/receipt and she was very quick to respond telling me that she would have the correct polish in the mail to me right away. I really appreciate awesome customer service, and Carolyn is really a class act! I will certainly be purchasing from her again in the future!
Liquid Sky Lacquer
is available from Carolyn's
Big Cartel Shop
as well as from
Llarowe
(US),
Color4Nails
(US),
Mei Mei's Signatures
(Singapore),
Norway Nails
(Norway),
Atouts Charme
(France),
Rainbow Connection
(UK),
Femme Fatale Cosmetics
(Australia), and
Harlow & Co.
(Cananda). Follow Liquid Sky Lacquer on
Facebook
and
Instagram
for swatches and info on restocks and new collections. Thanks for looking everyone!