Hi everyone! I'm very excited to show you some polishes from the upcoming
Darling Diva Polish Muscle Car Collection
which is going on sale today (January 5th)! If you saw my "Favorite Polishes of 2013" post, you know that I included
Darling Diva's Little Red Corvette
in there. Well this collection is filled with gorgeous holo glitter polishes in that very same vein, so I was super excited to receive these beauties in the mail! I have 3 polishes from the collection to show you so let's get on with the pictures!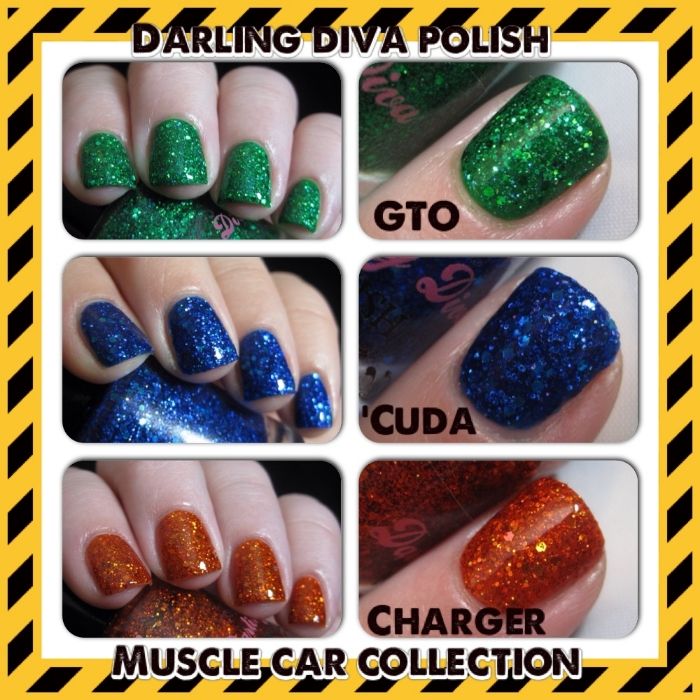 Charger
has a orange jelly base filled with various sizes of orange holographic glitter. I feel like this polish would provide pretty full coverage with 3 coats, but I chose to do 2 coats over an orange jelly base (OPI Y'all Come Back, Ya Hear). The formula was pretty smooth and spread easily for a polish so packed with glitter. Just look at this beauty.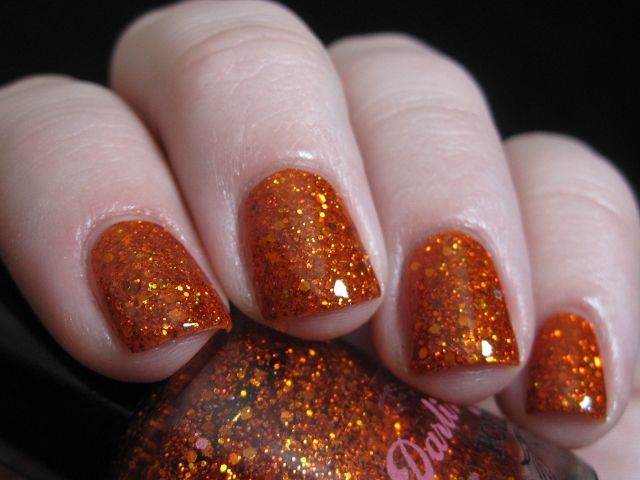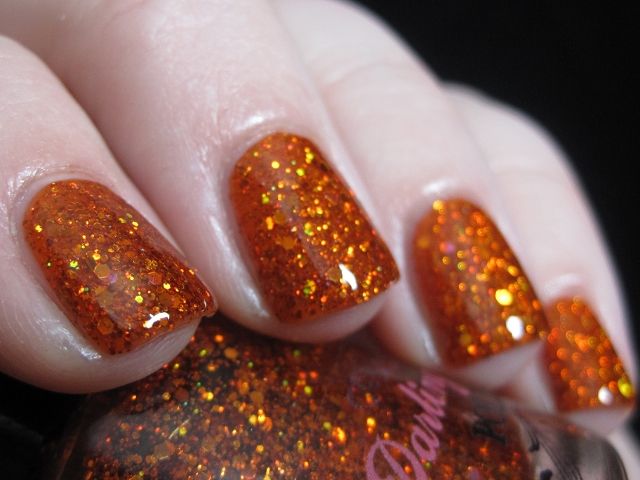 GTO
has various sizes of green holographic glitter in a clear base. I used 2 coats over Illamasqua Elope. The formula was also smooth and easy for this one. I'm a sucker for green glitters, and this one is no exception. Completely smitten!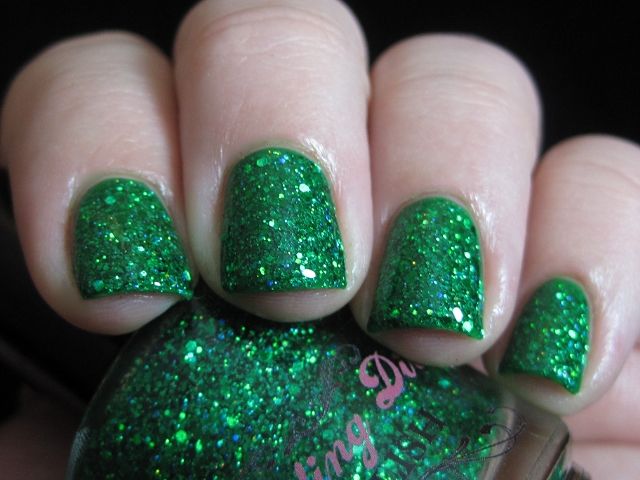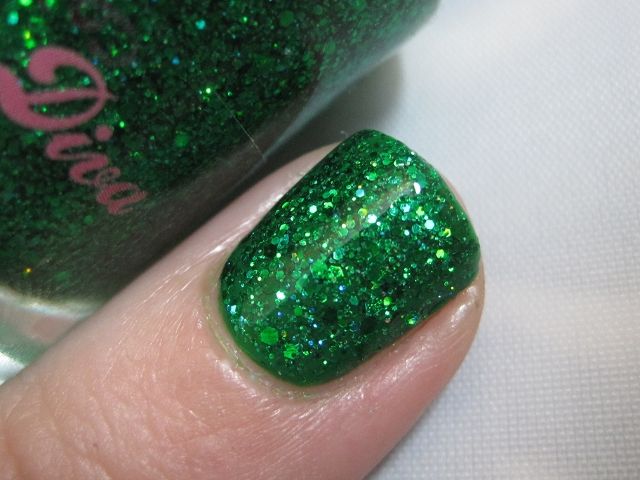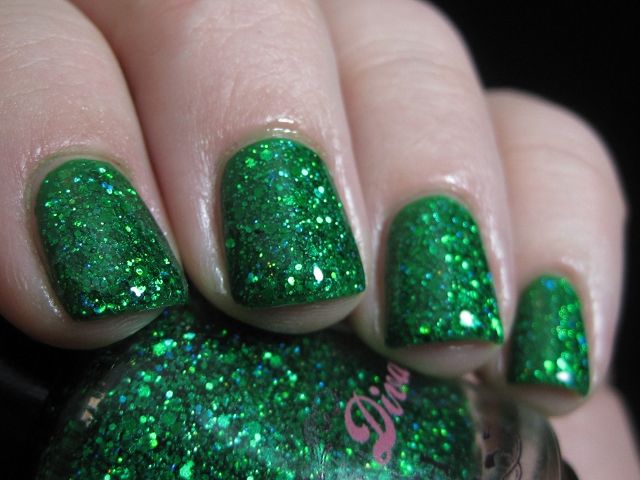 'Cuda
has a blue jelly base with various sizes of blue holographic glitter. Some of the larger glitters a bit lighter blue than the rest. I used 2 coats over Misa Pour Me Something Tall and Strong here. The texture of this polish was a bit thicker than the others, but not difficult to manage. The jelly base is also more opaque. It is lovely and glowy on the nail.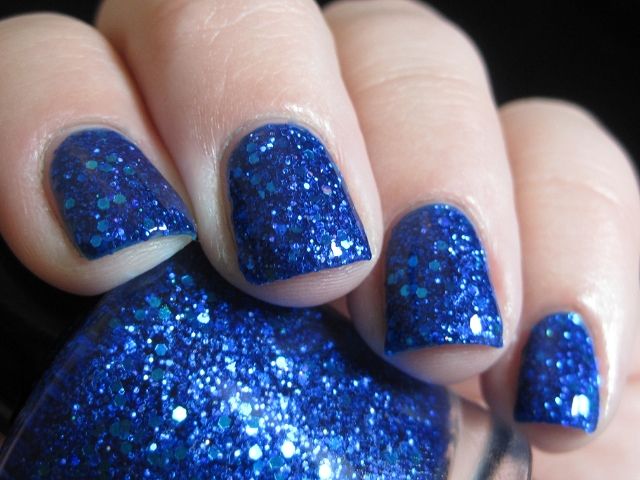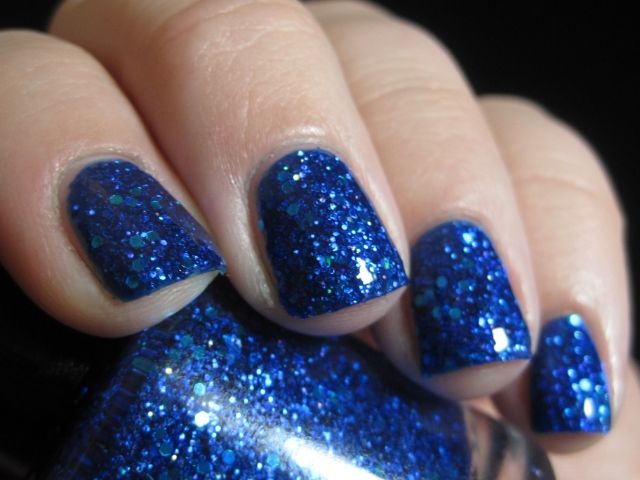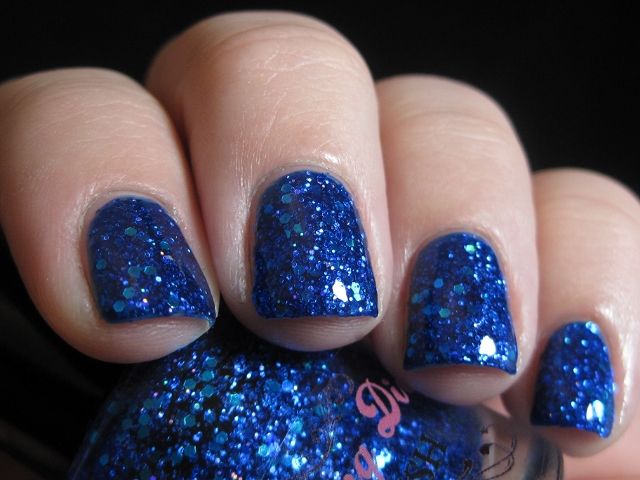 Overall, I think that these polishes are all amazing and glowy! I would recommend using a thicker top coat (2 coats even) to smooth out the glitters and bring out the maximum glow from them. In the end, it looks like your nails are encrusted with gems, so it's totally worth it!
The Darling Diva Polish Muscle Car Collection will go on sale tomorrow
in
creator Carrie's
Big Cartel Shop.
There are more beauties in this collection, so be sure to check them out (Carrie has swatches on Instagram of the whole collection)
.
Darling Diva Polish is also available from
Llarowe
. Follow Darling Diva Polish on Facebook and Instagram for updates on new collections and restock news. Thanks for looking everyone!
*Products provided for my honest review*