Hi everyone! Today I have a gorgeous polish from
Jade
called
Over the Rainbow
. This is from their most recent holographic polish release (from spring or summer of 2013?) and I absolutely adore it! The color is very saturated (probably even more than my pictures show) and the holographic flame is fantastic. I think I would perhaps call the color orchid because it is a good mix of pink and purple (it leans a bit more purple in real life than my pics show). For those of you out there desiring a good orchid color for the "Pantone Color of the Year", this would be a nice one!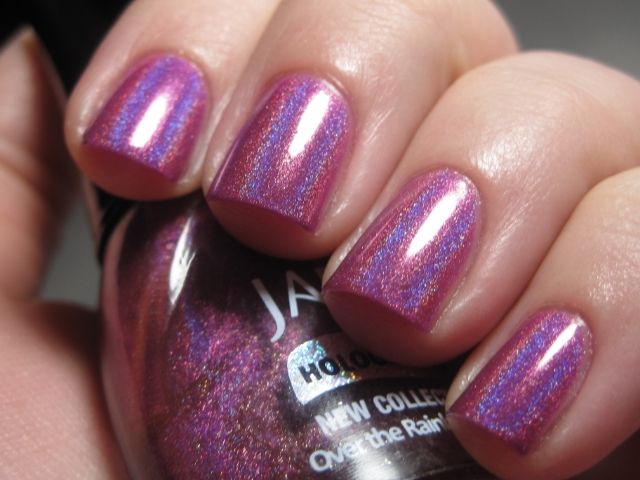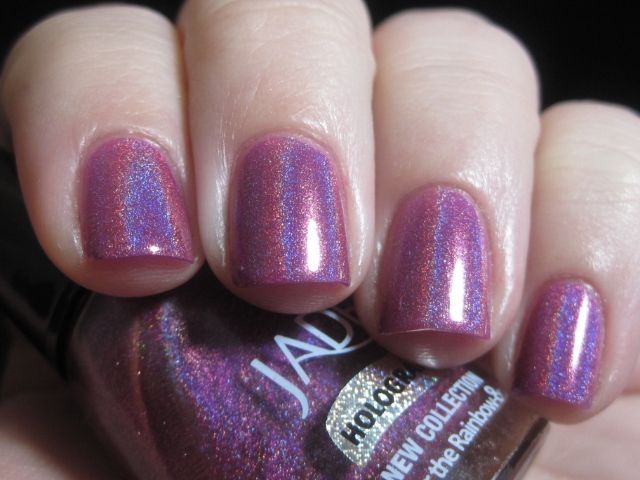 I really feel like sometimes the
Jade
holos are under-appreciated in the nail community, so do not overlook the beauties! In my experience, they all have fantastic formulas and require no special base or topcoat so they are not finicky holos (which is always a plus).
Jade Holographic
polishes are avialable from
Llarowe
(US),
Ninja Polish
(US), and
Color4Nails
(US). Thanks for looking everyone!