Today I have another polish from
Zoya's Fall Pixie Dust
line called
Arabella
. If you remember, I
reviewed Miranda last month
and
Arabella
is everything I wish
Miranda
had been. It is a deeper, more fuchsia leaning pink while
Miranda
is lighter and a more rosy pink. I also love that
Arabella
has pink glitter in it in addition to the silver glitter which adds more depth and sparkle. It dries down to a sparkly matte finish and has complete coverage at two coats. Formula was great and consistent with the other Pixie Dust polishes I have used.
These first few pics are in the shade.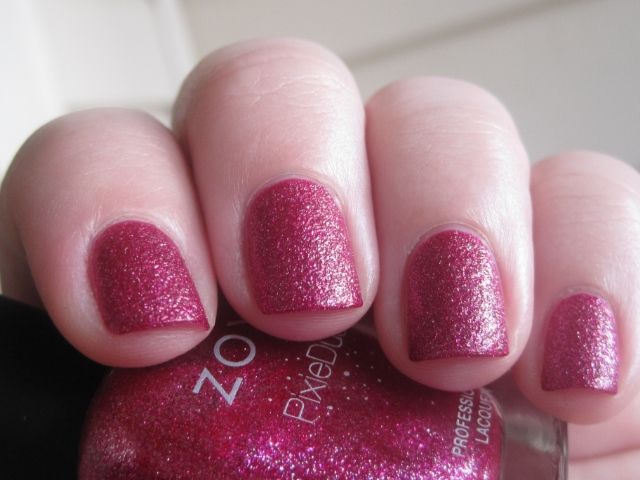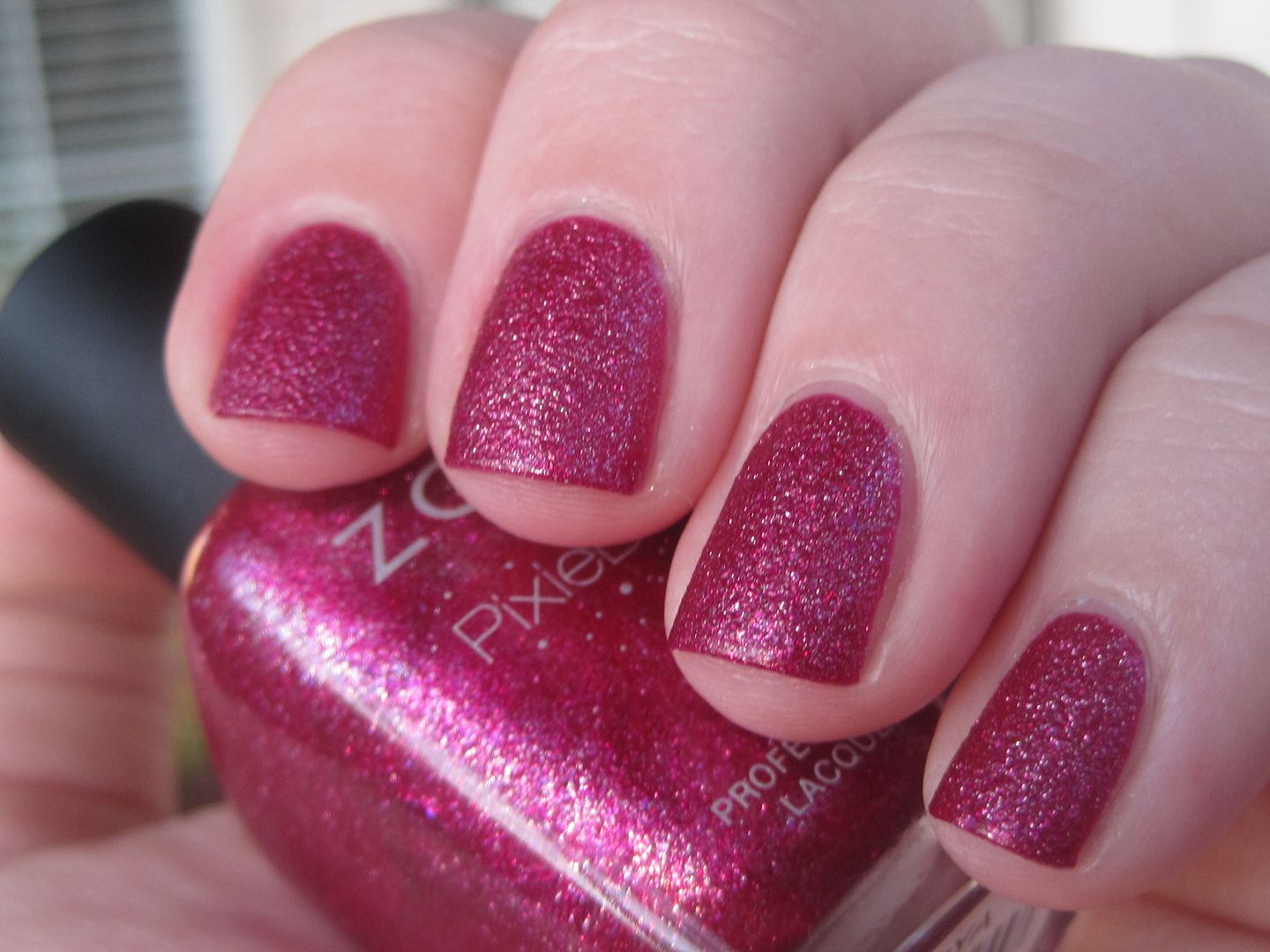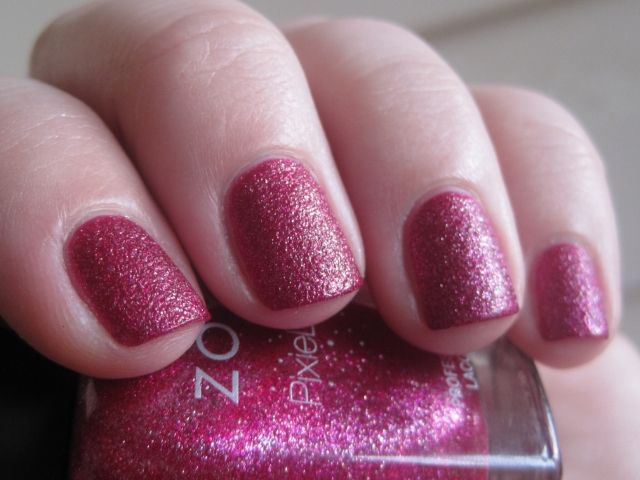 These pictures were taken right at sunset so you could see the sparkle. So pretty!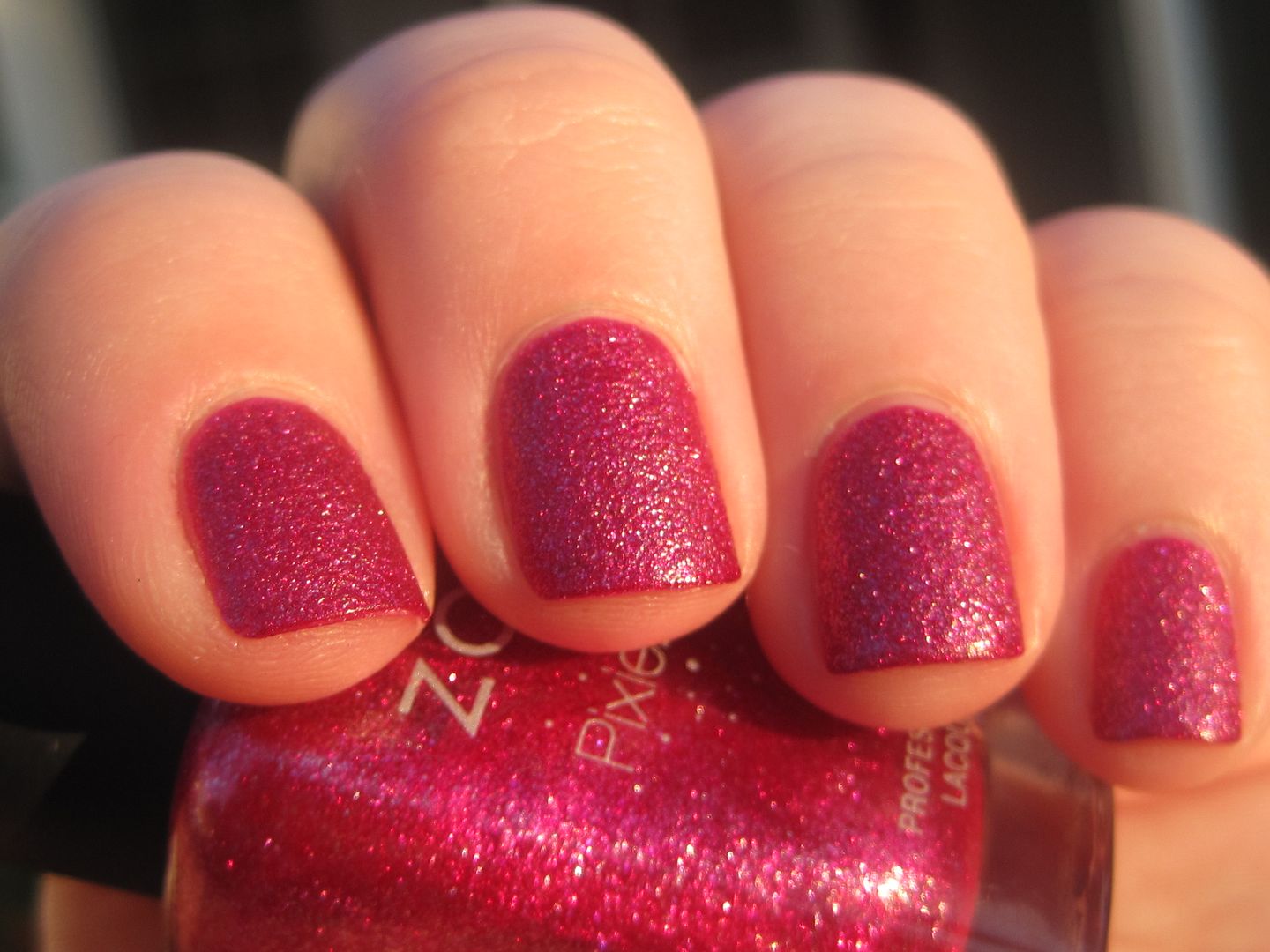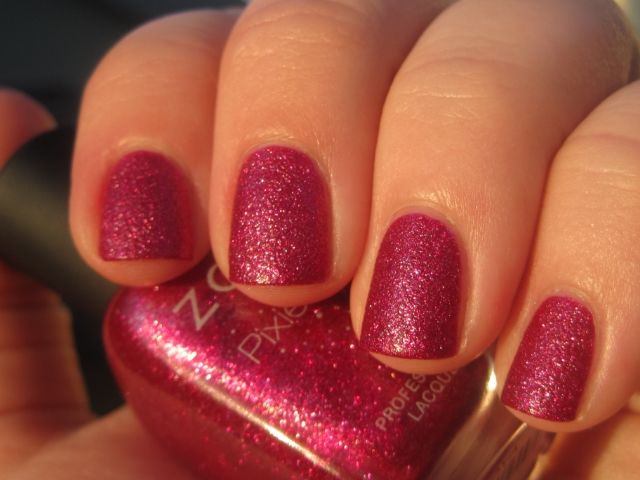 I picked these up from
Zoya.com
but they are also available at Ulta. Thanks for looking everyone!