Hi everyone! Today I have some gorgeous Hares for you from
The Tropics are Calling
collection that was released during the latter part of the summer. Formula was good on both of these with excellent glitter payoff. I pretty much always layer my Hare polishes (even the ones with jelly bases) and these were no exception. I just like to keep to two layers of glitter when I'm polishing, but that is a personal preference. You can wear them with no base color if you prefer.
Mad Chill
has a shimmering royal blue jelly base with white, ice blue, and neon blue glitter as well as silver microglitter. I used two thin coats of Loreal Miss Pixie as my base and then two coats of Mad Chill. Isn't it magical? I totally didn't expect to be as blown away with this one as I am. Although I was mesmerized with watching Nikole's Instagram video of her mixing this polish, so I should have known I would love it.
Flight of the Flamingos
has a whitish grey jelly base with neon pink glitters as well as gold glitter and shimmer. This polish is one of those that is so weird that it just works. I don't know how Nikole's brain came up with the idea of this polish because I would have never thought this combo would even look good much less be elegant and amazing! That's why I don't create things... I used 2 coats of Flight of the Flamingos over 2 thin coats of OPI Care to Danse?.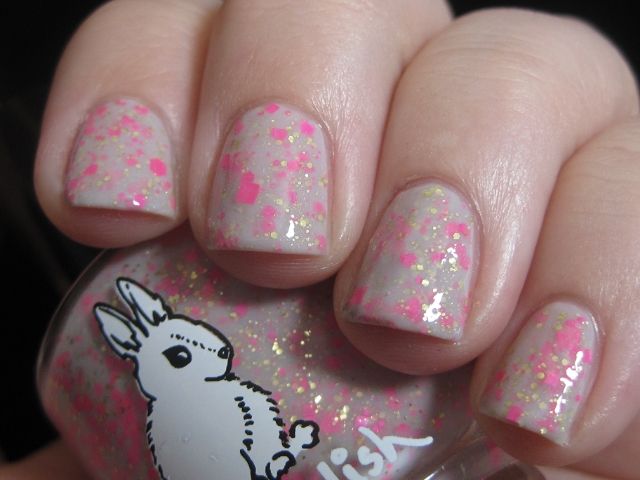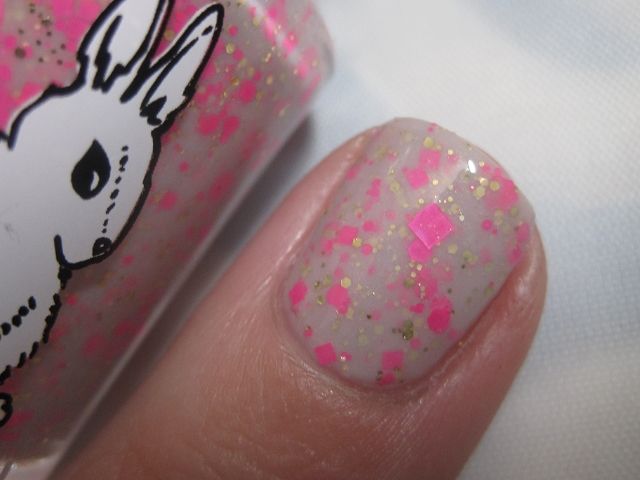 Hare Polish is available from creator Nikole's
Etsy Shop
as well as from
Llarowe
. Be sure to check out Hare's website for updates of new collections and restock info (like the amazing new fall collection that she just released!) Thanks for looking everyone!