Hi everyone! It's Purple Shimmer Sunday again and I have a gorgeous polish for you guys today! Be sure to check out what
Kristy
and
Kathy
have going on as well!
I recently acquired
Kiko 255
thinking I would have an exotic purple shimmer to show you guys, but I didn't realize it is actually glitter! I guess I would have known if I had looked up the proper name for it, Purple Glitter (so original Kiko!), but in the pictures it looked like a shimmer. To be honest, it real life it doesn't much look like a glitter but more like a glowy shimmer base with holo glitters scattered throughout. I have a suspicion that the smallest holo "glitters" are actually holographic pigment. So in short...I may be cheating again with this one...but it looks darn shimmery to me! This is 2 easy coats.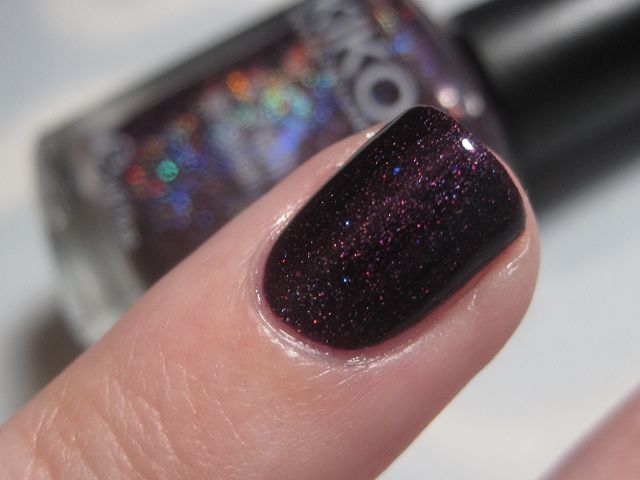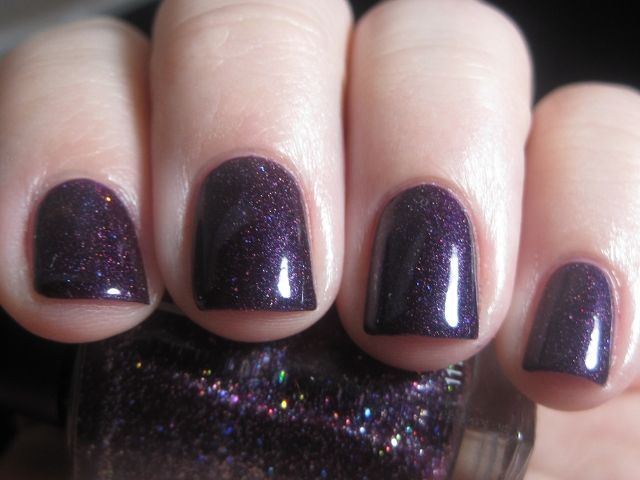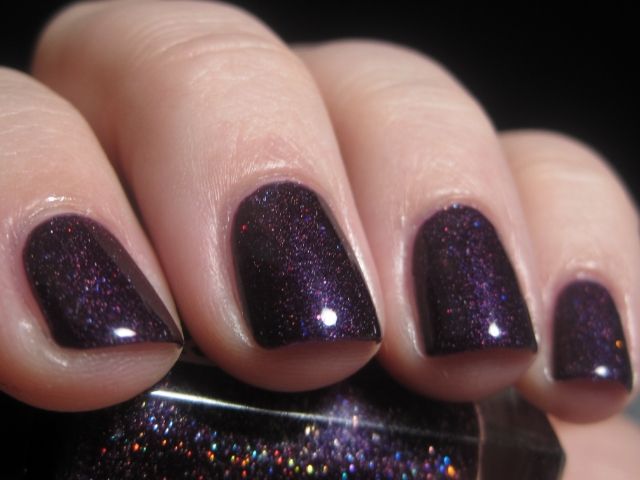 Unfortunately, Kiko polishes are only available in Europe, so acquiring their polishes is somewhat difficult if you live in the US. Thanks for looking everyone!