Hi everyone! Today I have
Darling Diva Polish's RuPaul Collection
(most of them, I do not have
Never Give Up
which is a yellow jelly with glass flecks and I've already shown
Cover Girl
here
). This collection is a rainbow of gorgeousness and I love that the holographic polishes all contain something extra to make them unique. Formula was great on all of these polishes and required 2 coats (except RuPaulogize which I used 3 coats since it has a jelly base).
Sashay Away
is a gorgeous green holographic polish with a blue shimmer throughout. This polish has a little bit of a different holographic effect than the other holos in this collection and it is one of my absolute favorites. I adore the color and the added blue shimmer is divine.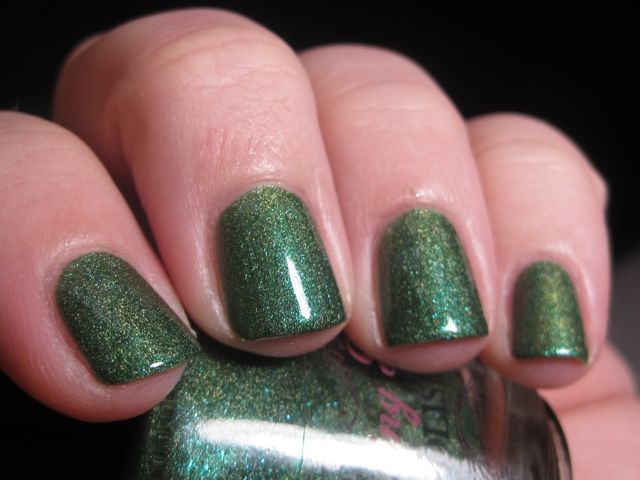 Raven
is a charcoal grey holographic polish with a violet/gold color shifting shimmer throughout. I failed at capturing how amazing the shimmer is in this polish, but in real life it is amazeballs!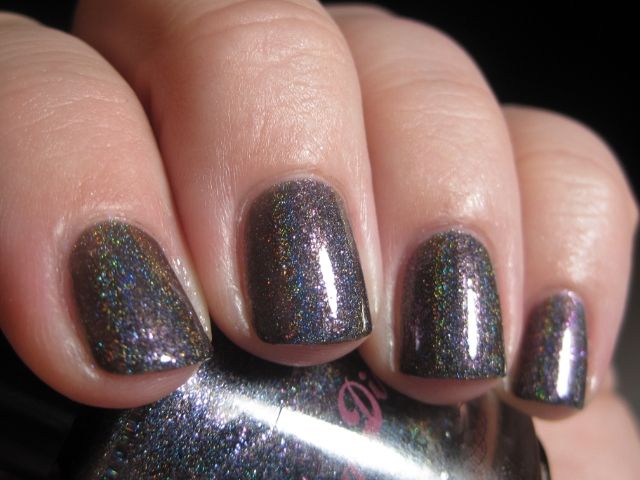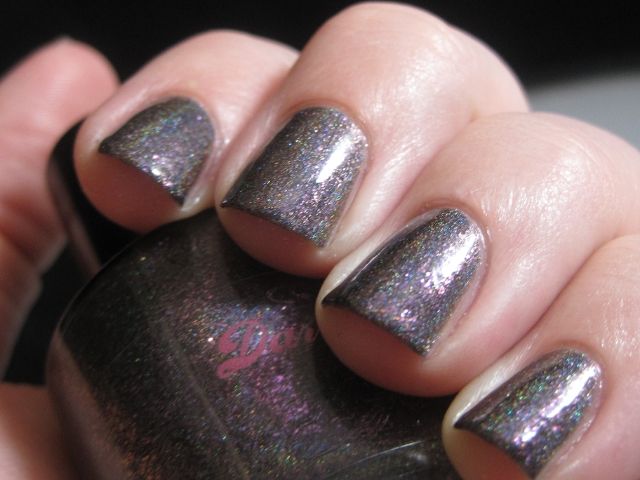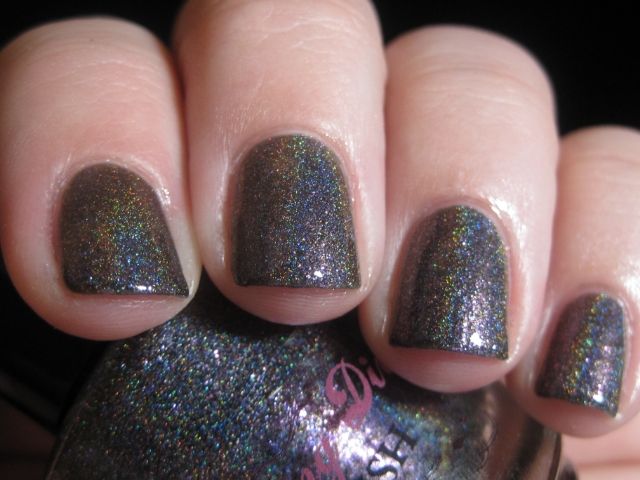 Royale
is a bright medium blue holographic polish with a subtle violet shimmer throughout. It is just gorgeous! I adore this shade of blue.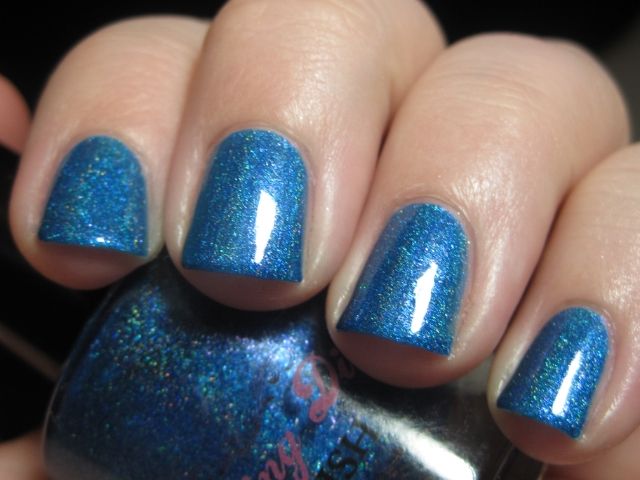 RuPaulogize
is a juicy orange jelly with golden glassfleck/green glassfleck shimmer. This is one hot polish!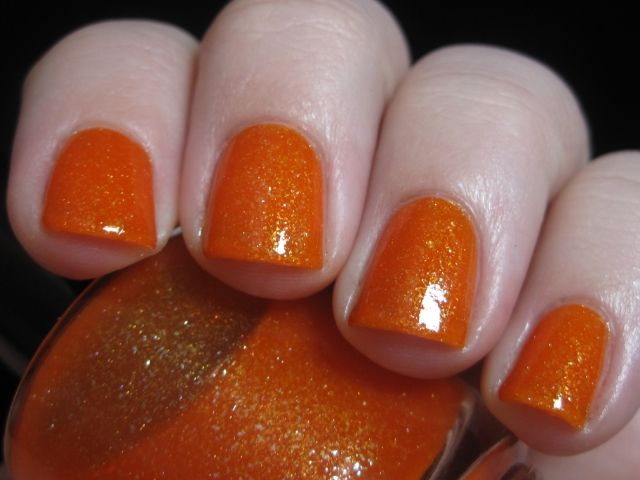 And DON'T Fvck it Up!
is a dark purple holographic polish with blue/purple shimmer. It's a must have for purple lovers!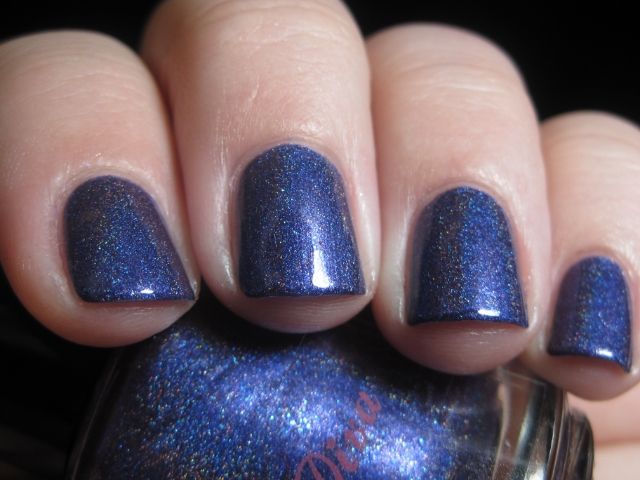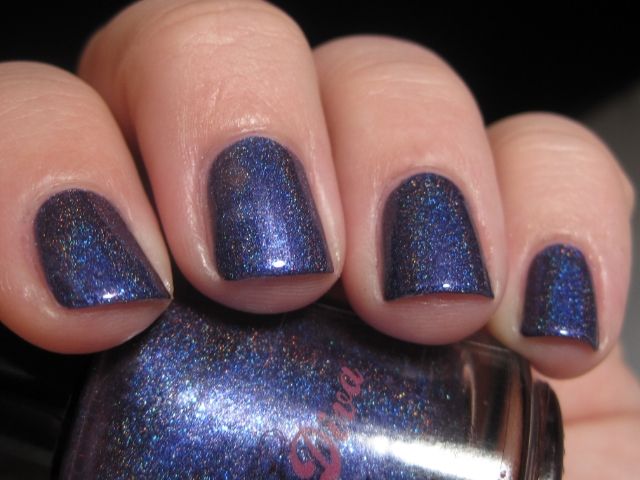 Snatchgame
is a medium pink that leans a teensy bit purple (especially when compared to Cover Girl which is a bright HOT pink) and it has some subtle blue sparkles throughout. It's very beautiful and ladylike.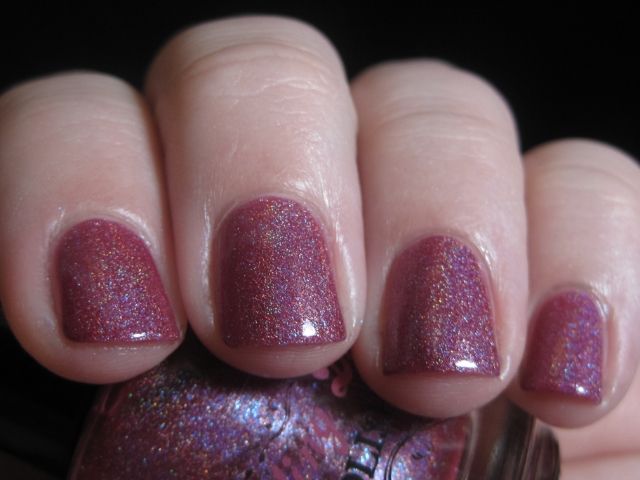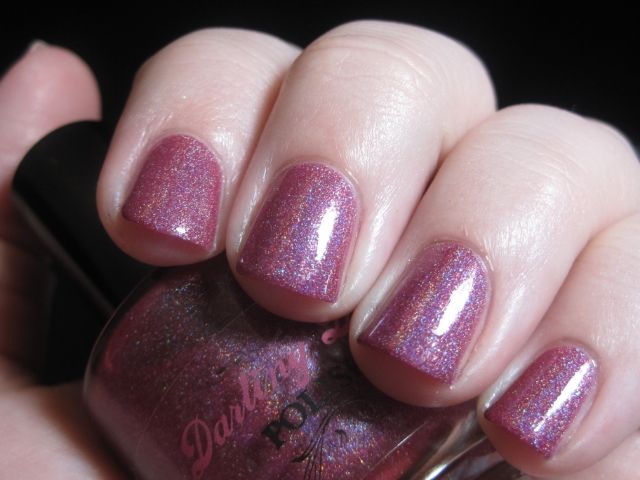 Darling Diva Polishes
are now available at creator Carrie's new
Big Cartel Shop
. For all updates of restocks and new collections, check out Darling Diva's
Facebook page
.
International e-tailers include
Llarowe

,

Edgy Polish

, and

Mei Mei's Signatures. Thanks for looking everyone!