Hi everyone! This past week I decided to pull out one of my favorite polishes ever and play around with some layering.
Pure Ice Heart Breaker
is a lovely green shimmer in a clear base and it is great for layering over ALL THE THINGS! Now do take note, in the past few years, the formula on this one has changed and it is in a more milky base and the shimmer is just not as gorgeous and sparkly anymore. I have heard rumors that the old formula has been spotted again, so be on the lookout at your local Wal-Mart and grab it if you see the good sparkly version.
This is what the "good" version looks like in the bottle. As I said, the other version has a much milkier look in the bottle and that green shimmer you see on the sides of the bottle just isn't really present. I wish I had a bottle of the other one so I could show you a side-by-side picture of them.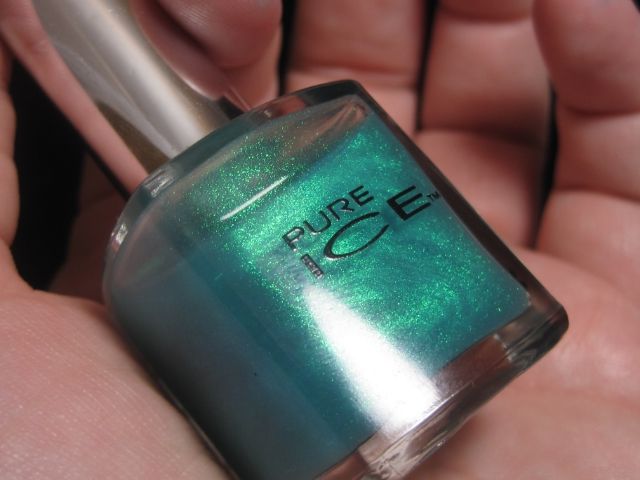 First I did some layering over
Pretty and Polished Sea Spray
, a gorgeous dark blue scattered holo. This mani absolutely glowed with
Heart Breaker
on top.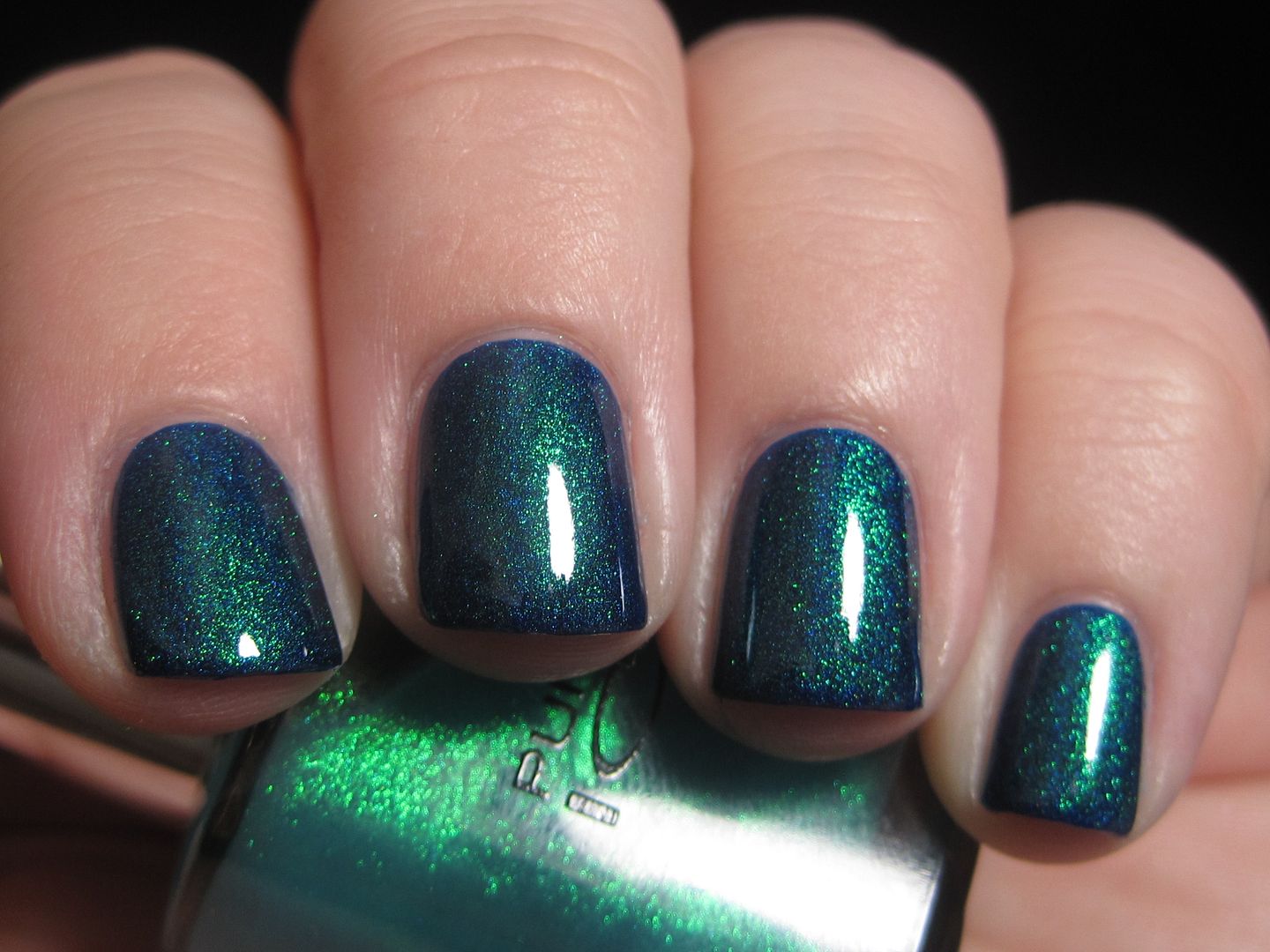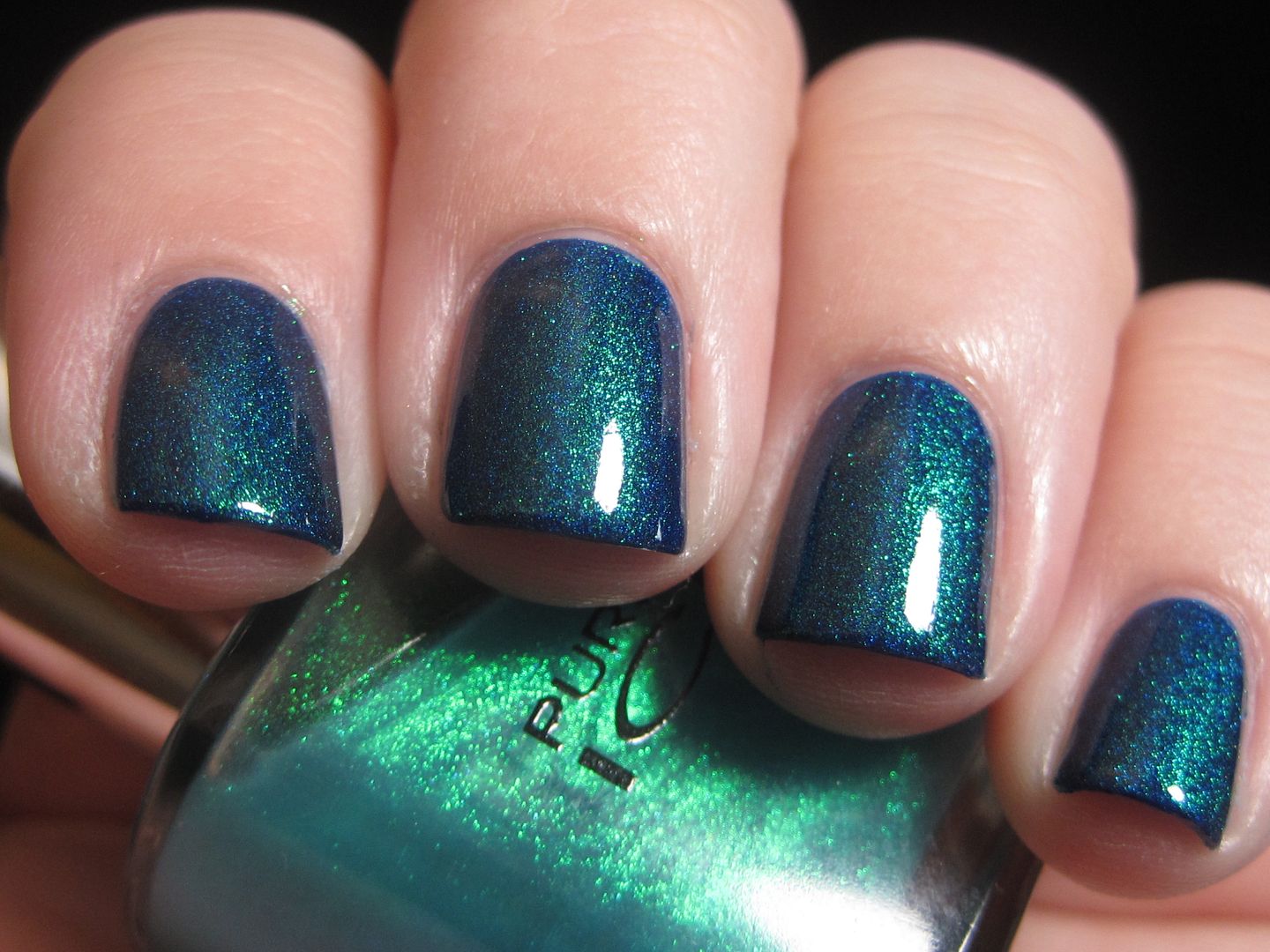 Here is
Pretty and Polished Sea Spray
on its own as well.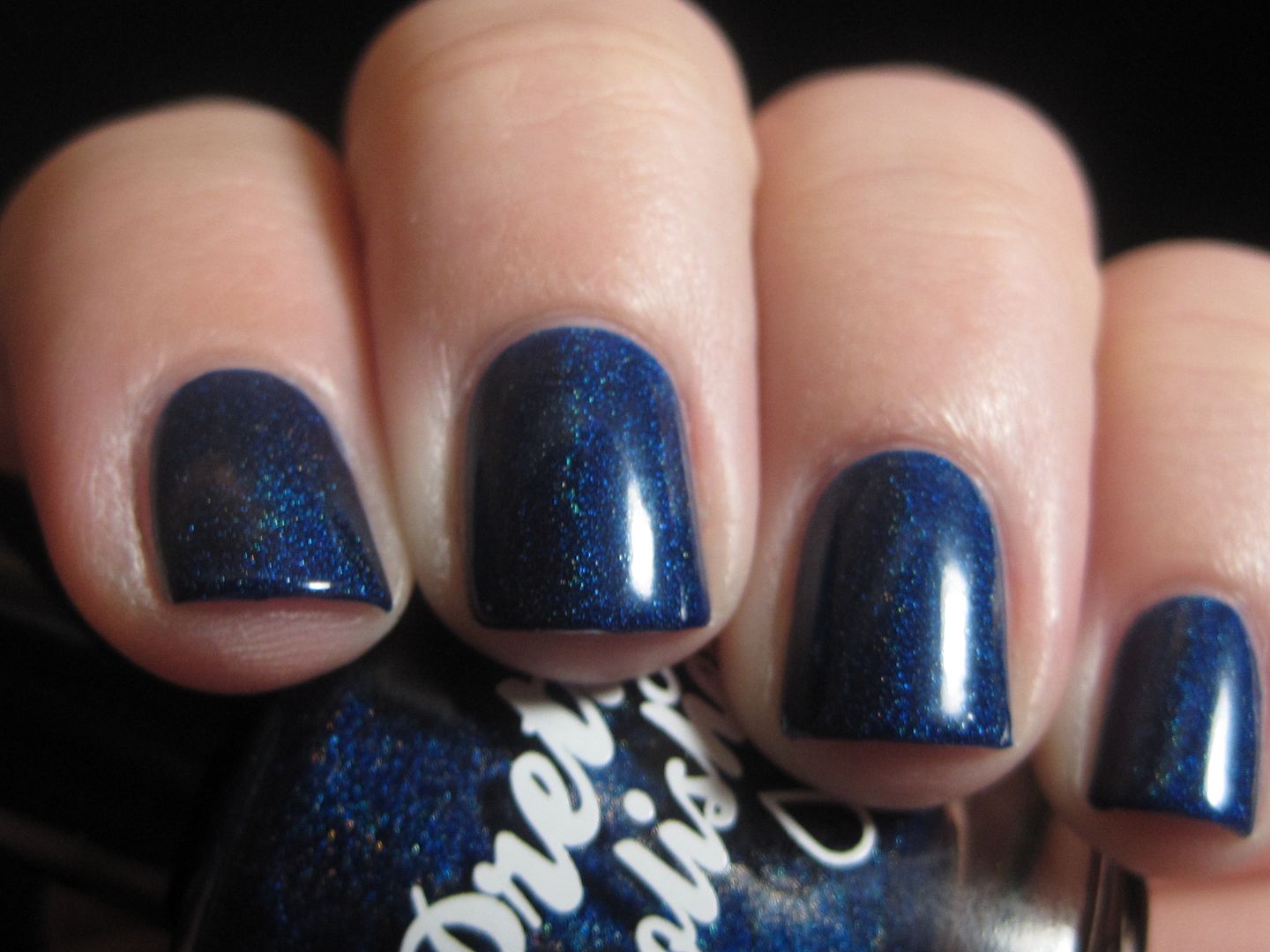 I did some layering over
Rescue Beauty Lounge Scrangie
this week as well because the green shimmer in that one was always a bit disappointing to me. With the addition of
Heart Breaker
,
Scrangie
was everything I always wanted it to be! Sorry I did not get any good pics of this mani with my real camera, so I will share a few iPhone pics with you. I also intended this to be my
Purple Shimmer Sunday
post (so be sure to check out what
Kathy
and
Kristy
wore!).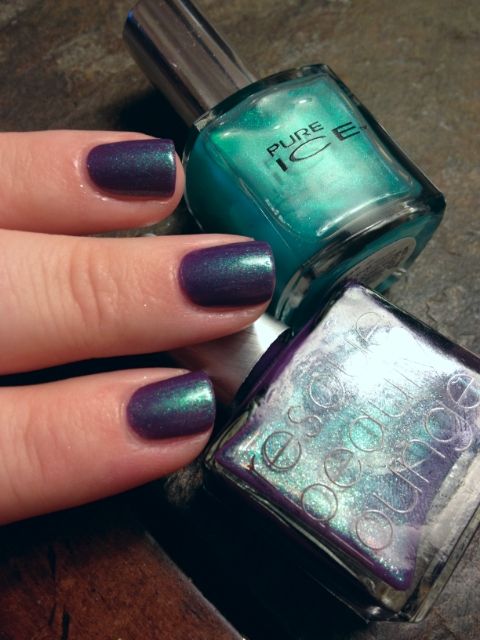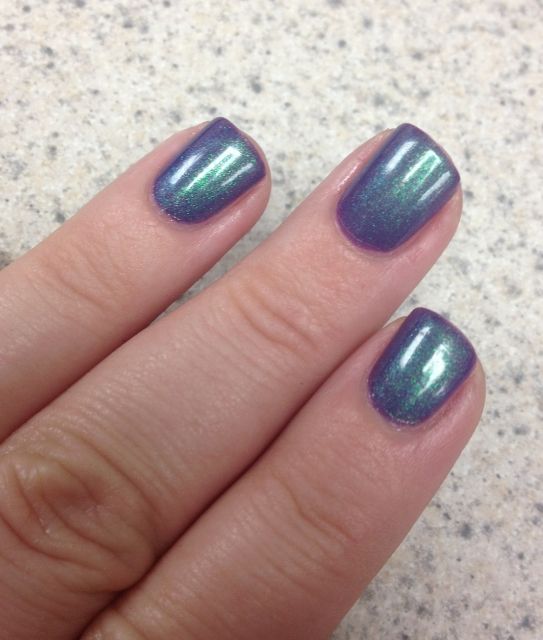 So can you all see why I love
Heart Breaker
so much? It is just divine! I think it is a must have for any green shimmer lover because the layering possibilities are endless! Thanks for looking everyone!