Hi everyone! It's time for Purple Shimmer Sunday again! Please be sure to check out what Kristy at
The Polish Haven
and Kathy at
Pied Polish Piper
are wearing today!
I was on the road this weekend and didn't get to take proper pictures of my purple shimmer base,
Sephora by OPI Just a Little Dangerous
, but let me ease your mind...you aren't missing much. The purple shimmer, while lovely at first application (when the polish was still really wet) it immediately disappeared and was only visible with flash. Even with topcoat it was very meh. It was like Nars Soho all over again. But...the COLOR was very pretty and thus made a lovely base for
Shimmer Polish Wendy
. I love Wendy so much and I've worn it in the past over a turquoise, but I got the idea to layer it over a dark purple after seeing Kristy's amazing
mani
with it.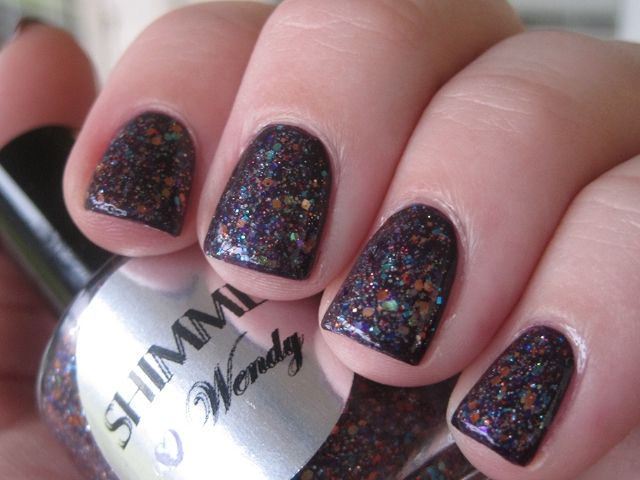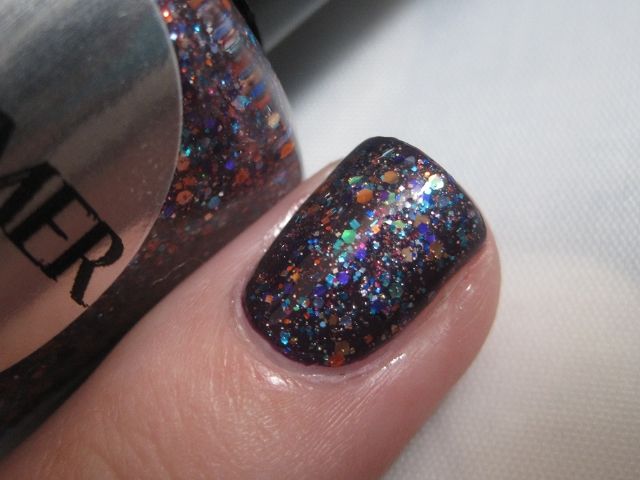 Shimmer Polish is available from creator Cindy's
Etsy Shop
and you can find a tons of swatches on her
blog
of all of the Shimmer Polishes. Thanks for looking everyone!