Hi everyone! Today I have an amazing holo for you from
Dance Legend's New Prisms
line called
Android
. It is a blueish green holo with a strong flame, fabulous formula, and it needs no special base or topcoat. I'd say that is pretty much the complete holo package. On to pics! This is 2 coats of
Android
. I love how vivid the color is, not at all muted like a lot of strong holographic polishes tend to be.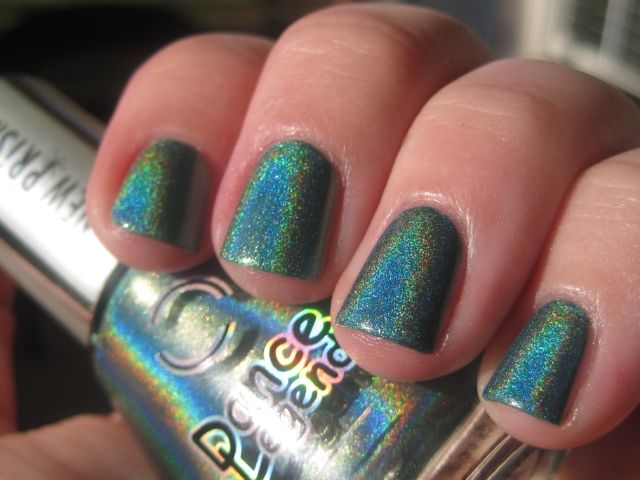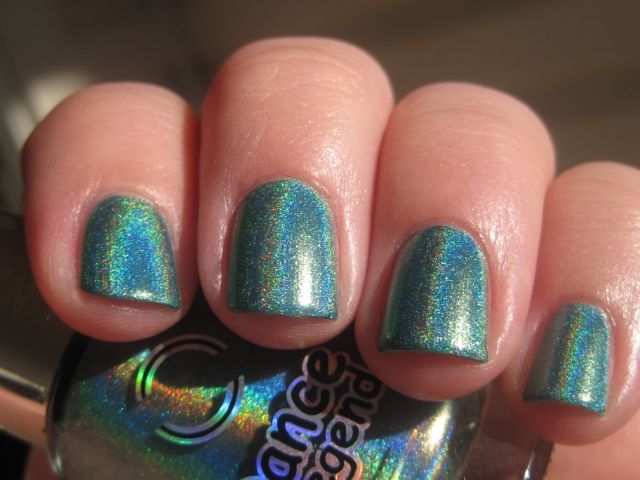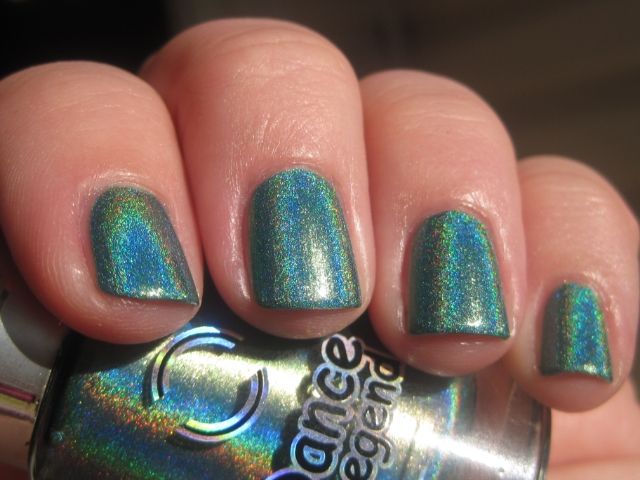 Dance Legend
polishes
originate from Russia and you can order direct from their
website
(shipping can take a while I've heard)
. They are also available from
Llarowe
and
Ninja Polish
(I purchased this one from Ninja Polish). Thanks for looking everyone!.