Hi everyone! Today's challenge is
"Crunchy Leaves"
and I chose to pull out some gorgeous metallics for some stamping. Now, I received all of these in swaps so I actually have no idea of their origin or if they are even available anymore (except the Nubar, which I think is still readily available) but they do a beautiful job stamping. I used all of these polishes and stamped using leaf images from
Bundle Monster plates BM04, BM221, and BM01
. The base for this mani is
China Glaze Midtown Magic
, which I need to get proper pictures of because it is amazing in its own right. I'm not much for brown polishes, but it is a must have. I wish China Glaze would do more shimmers like it because man...gorgeous!
From L-R:
Toma Metallic Illusion Jar of Moonbeams, Nubar Risky Rose, Anne & Florio Copper Metallic (no name on bottle)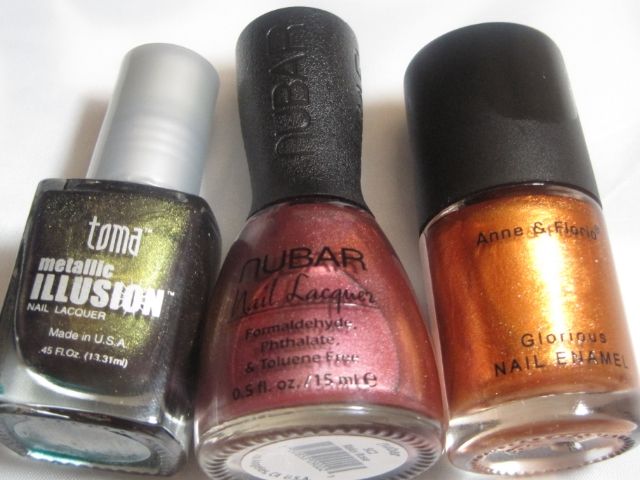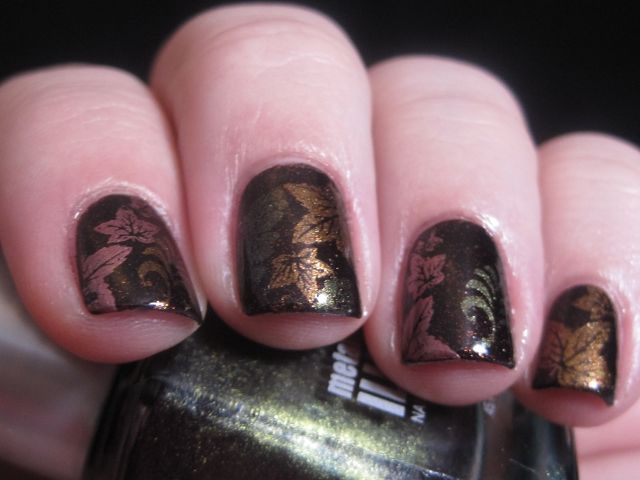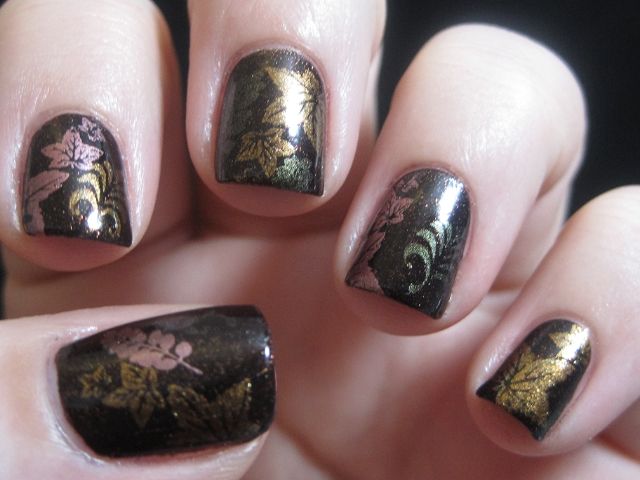 This mani was so gorgeous in real life. I don't feel like my pictures did it any justice. I'm going to be reaching for my metallics more and more for stamping, because I love the way they look when stamped. Thanks for looking everyone!