Hi everyone! After being gone for a 3-day weekend, it's nice to be back in the real world (NOT!). Today I have a brand spankin' new indie brand for you called
GameOver Polish
. The polishes by the brand are all inspired by video games (for the gamer nerd in all of us). The first 3 polishes are inspired by Mass Effect 2, Dragon Age 2, and Final Fantasy (which I won't lie...I know NOTHING about any of these since I'm more of a Mario chick), and they are all beautiful glitters.
The first one I decided to wear is
Meet Me at Afterlife,
which is inspired by Mass Effect 2, is a mixture of magenta and blue glitters (metallic and holographic). I love the random pink squares that you get in this polish. The formula was excellent and the glitters spread very easily. You could definitely get away with one coat of glitter over your base, but I decided to do 2 coats of glitter to make it extra sparkly. I used Nina Ultra Pro Cobalt as my base.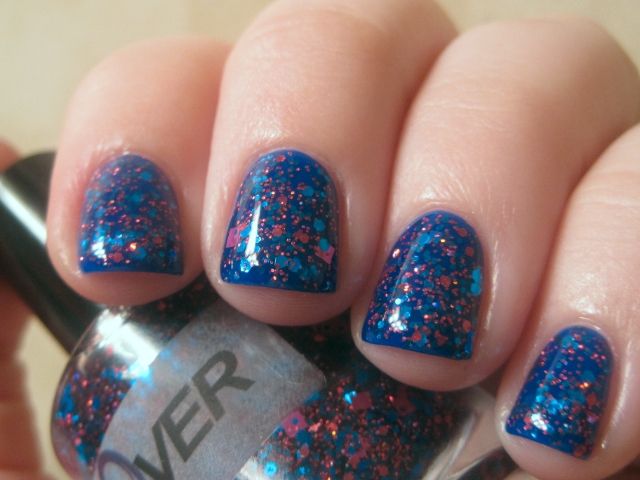 GameOver Polishes
can be purchased from their
Etsy shop
. I will be featuring 2 more gorgeous polishes from GameOver soon! Thanks for looking everyone!