So I have done some non-green manis this month, believe it or not. Here is one that I did using Sally Hansen Nail Prisms Garnet Lapis. This one is of course ancient and d/c, but there are dupes of it available Hits Mari Moon Artsy is one...and there is possibly a Ludurana as well. Ozotic 506 is one, but it is d/c as well. I layered 2 coats of Garnet Lapis over Savvy Sangria for this mani. I received this as a lovely surprise gift a few months ago. Look at all the pretty colors!!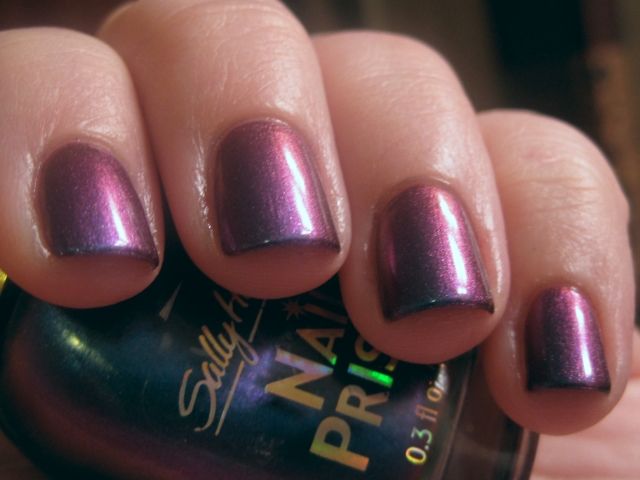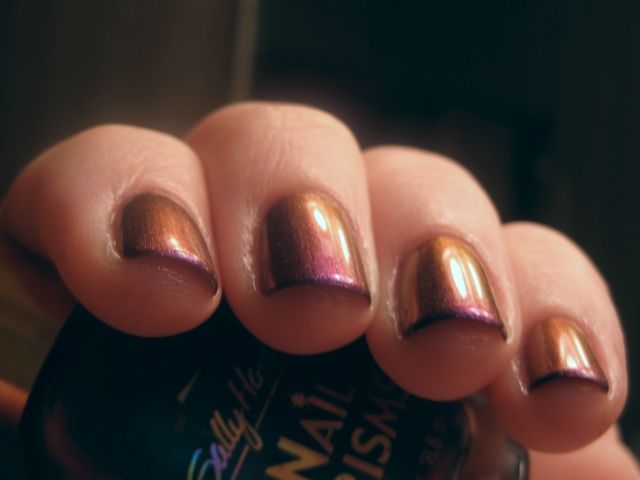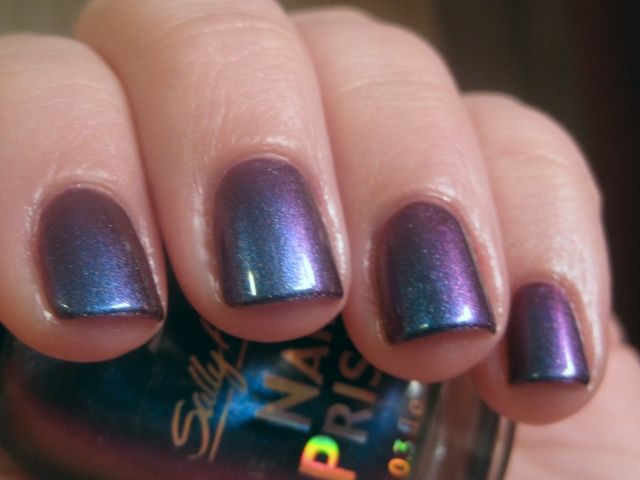 Here is Savvy Sangria on its own. It is a lovely wine shimmer that I got as a gift from the lovely Kristy from
The Polish Haven
. It is so pretty in its own right without the layering.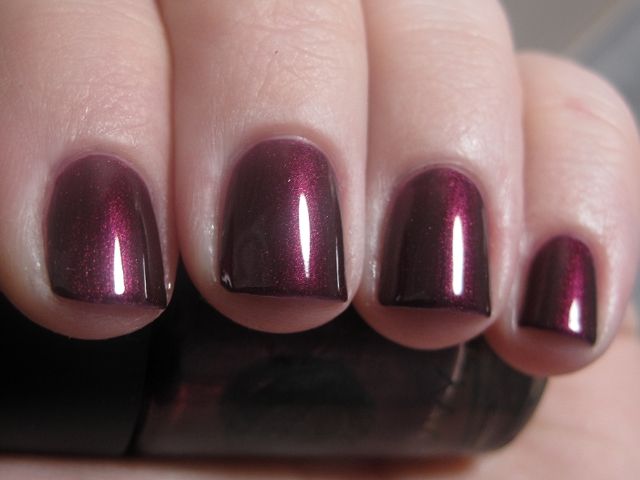 I have a few more non-green manis to post. I will throw them in throughout the month to give you a break from the green craziness! Thanks for looking!