So we had a computer virus (which involved me doing an entire system wipe and restore) so my computer time has been spotty lately. I have still be doing lots of green and spring manis so I'm going to do some catch-up posts for you guys today!
First up I have KBShimmer Where My Peeps At? This polish is AWESOME! It is so perfect for Easter and so perfect for its namesake...PEEPS!! It is a yellow crelly base with mulicolored circle glitters throughout. The formula is consistent with the other KBShimmers that I have tried and is lovely and smooth. This is 3 coats, no undies. Another yellow I love...I can't believe it!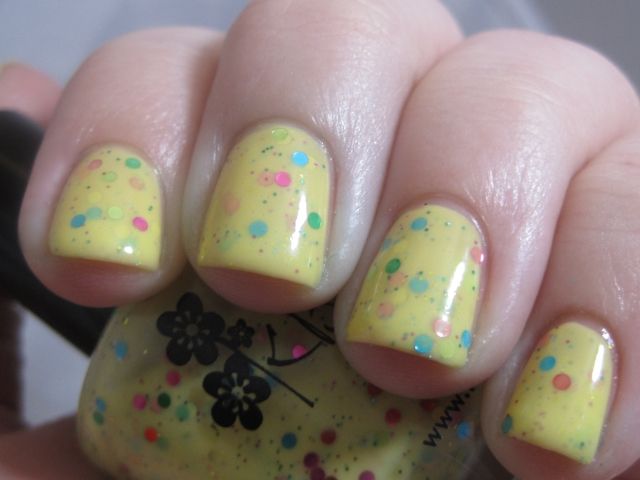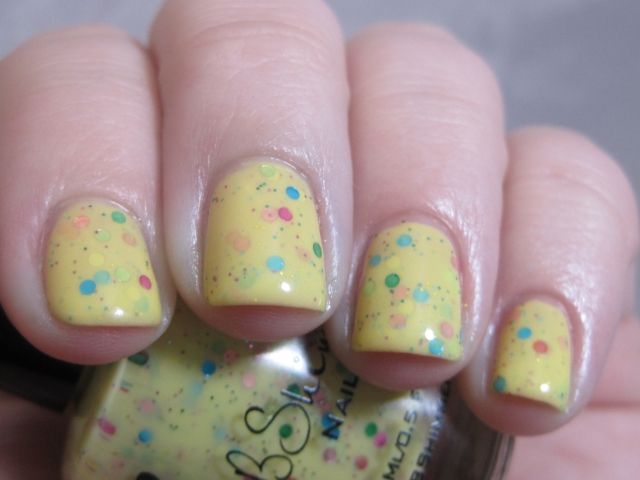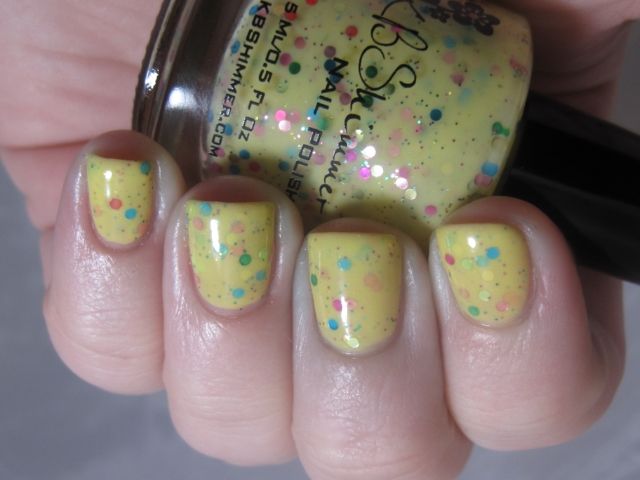 You can purchase KBShimmer polishes from their
website
and they keep it stocked well, so no problems with fighting the crowds for polishes. Thanks for looking everyone!!