Hi everyone! So last night I got all of my green polishes out into a bin to pick from for the rest of March (for the most part). I did a lot of green for March last year, so I'm trying to continue the tradition. And what better to start off with but a polish made just for St. Patrick's Day: Darling Diva Polish Leprechaun's Gold.
This polish is AMAZING. I really adore all of Carrie's fine glitter polishes and this is my favorite so far. It reminds me of a holographic green version of OPI Absolutely Alice. This is 1 coat over Revlon Emerald. If you are a green lover...you need this.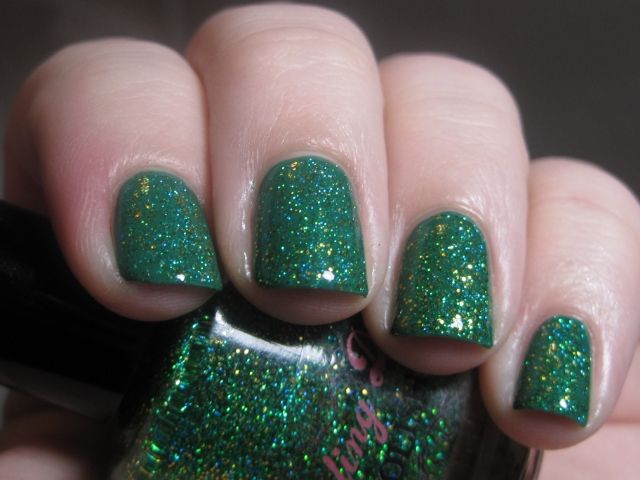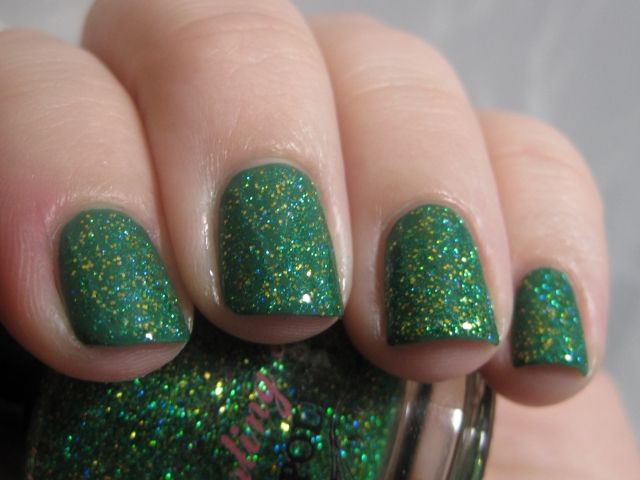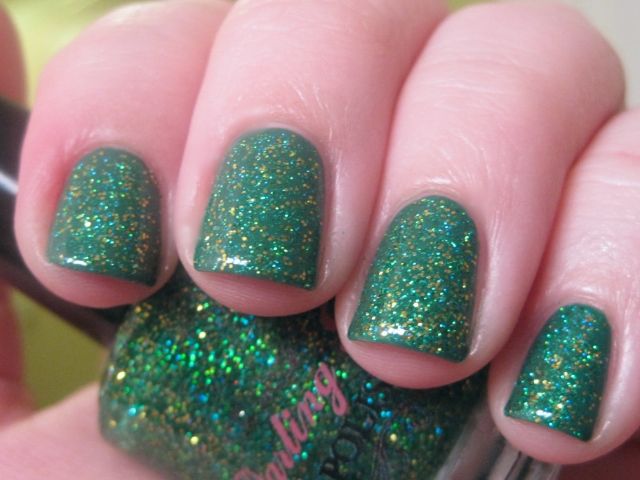 Darling Diva Polish can be found in Carrie's
Etsy Shop
and now can also be found at
Llarowe
. Thanks for looking everyone!