So if I'm not going to do green in March...then I must do gold, right? I have recently found a gold that I absolutely adore...and that means a lot coming from me! Color Club Kismet is a gorgeous soft golden holographic polish that is part of their 2013 Halo Hues release. I think the fact that it isn't too yellowy of a gold is what really won me over because that made it flattering on my skintone. And the holographic effect was very nice as well. It almost reminded me of a nudey gold. This is 2 coats with NYC Grand Central Station topcoat. There were no application issues at all with this polish.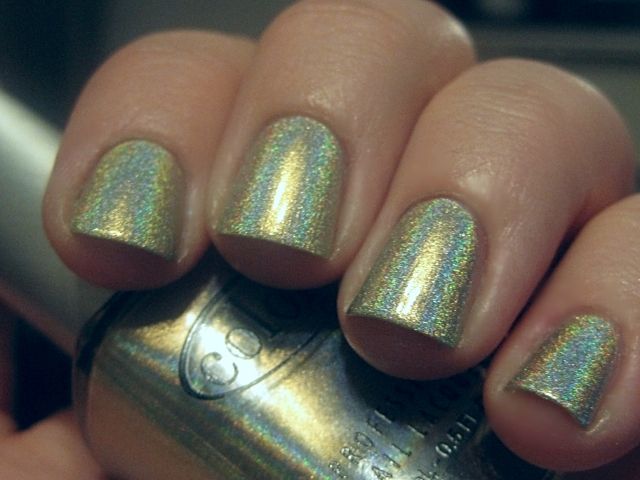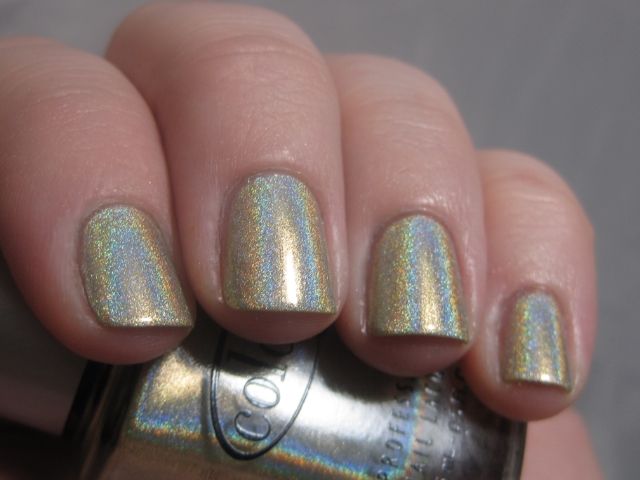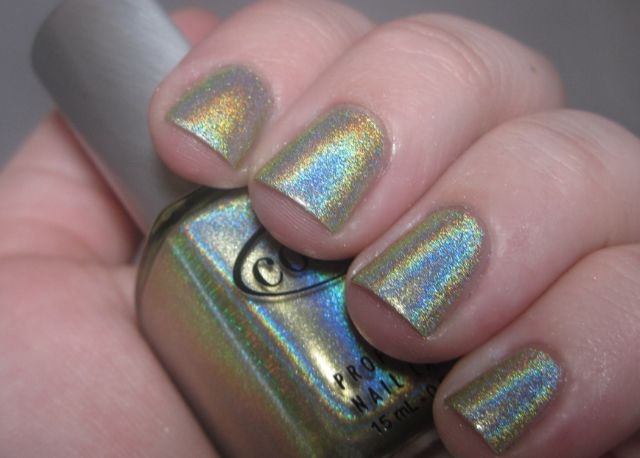 I ordered my Halo Hues from
Enospring
and the pricing and shipping was very reasonable (free shipping over $30, so if you are ordering several it is very good!). Thanks for looking everyone!