After seeing a preview of the Smitten Polish spring collections, I was delighted that Noelie sent a few to me to review because they are so perfectly fresh and springy. There are actually two collections for spring and I have two polishes from each collection.
Up first is the Berrydrops collection, which contains an array of fresh, springy colored jelly bases with translucent flakies similar to the ones in the coveted Illamasqua Raindrops. The flakes give these polishes wonderful depth and a subtle sparkle. I found it best to use thin coats to build up the color and the flakies. Keep in mind that the base color has to be a little on the thin side to allow the flakies to shine through, but the extra coats are worth it. Be sure to click on the pictures so you can see the flakies better.
First up is Bananaberry Gumdrop, pale, creamy yellow with subtle flakies. The shade of yellow is absolute perfection. This is shown at 4 thin coats.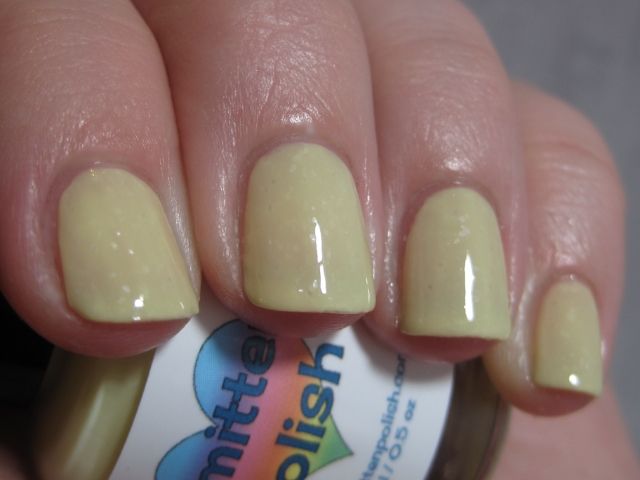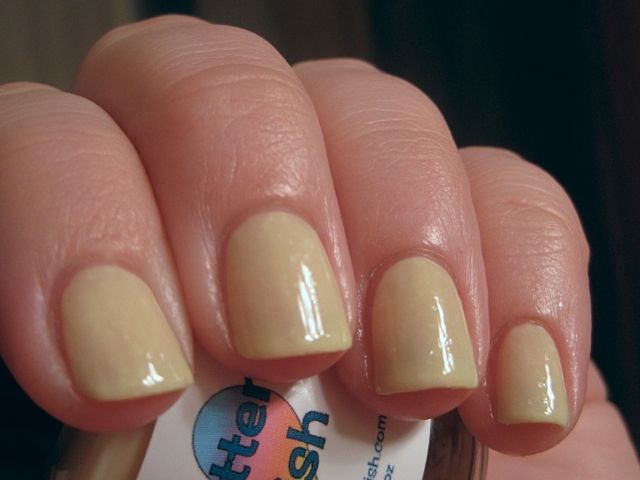 Next is Snozzberry Gumdrop, an bright teal base with flakies. This is even a bit brighter in real life than my pictures show. This is 4 thin coats.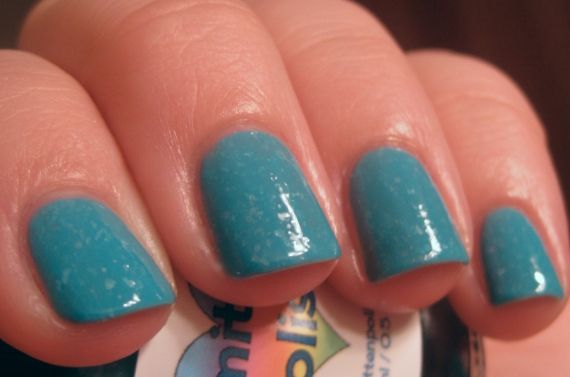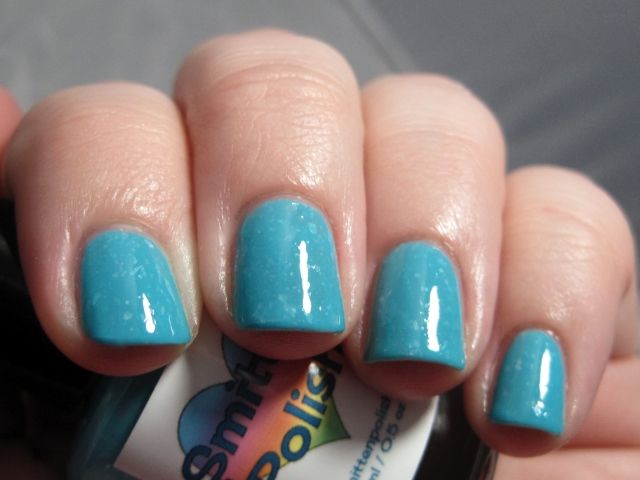 The second spring collection is called the Speck-tacular Collection, and it consists of an array of spring colors with black glitters in the base, or in the case of Robin's Egg, brown glitters.
First up I have Butter Mint, a gorgeous aqua-mint jelly with black glitters. I say aqua-mint because the shade is a really vibrant, blue-leaning mint. It actually photographed really blue in my pictures and I had to color adjust them to get close to the actual shade. It reminds me of mint chip ice cream. This is 3 coats of Butter Mint.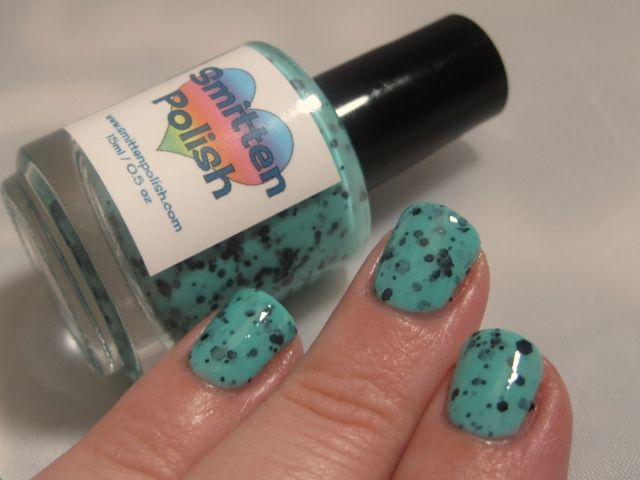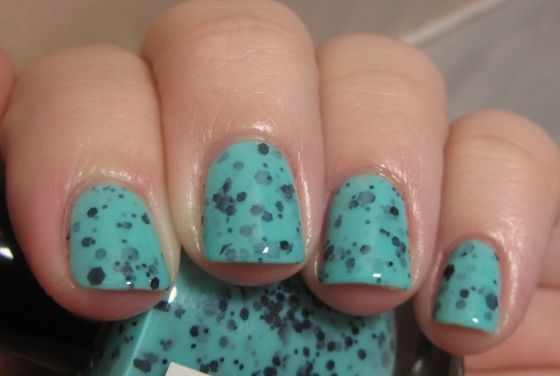 Finally, I have Robin's Egg, a robin's egg blue jelly base with brown glitters. This is 3 coats of Robin's Egg. It is perfect for its namesake.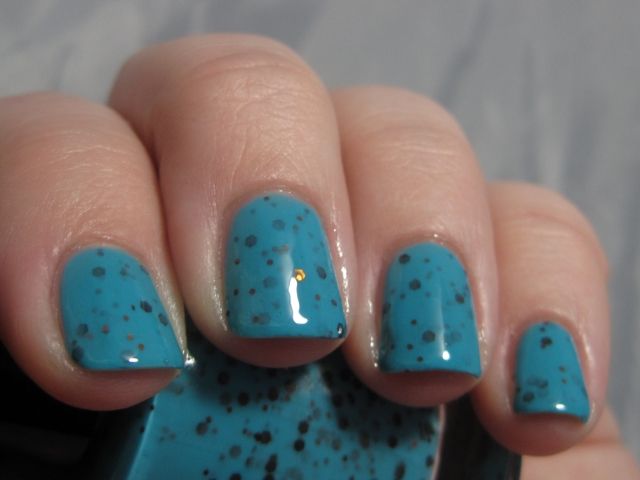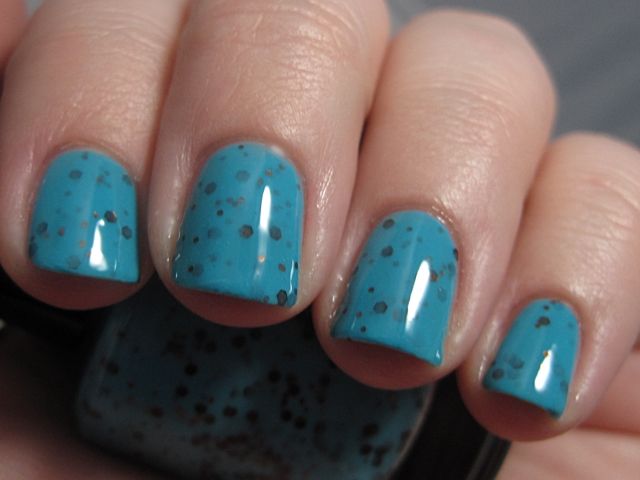 Noelie now has both of these spring collections live in Smitten Polish's
Etsy Store
, so be sure to check them out! Thanks for looking everyone!