Hi everyone! Sorry to be posting this so late, but I was out of town all weekend and actually wore this mani from Thursday to Sunday. I think I've discovered the secret to a long wearing mani...gold flake topcoat! The last time I wore one, my mani was indestructible and this time it lasted that long with only very minor tipwear.
I recently got my hands on OPI The Man With the Golden Gun and I just had to do a St. Paddy's mani with it. I chose to layer it over China Glaze Emerald Sparkle and I think the combination was magical! So this is 2 coats of The Man With the Golden Gun over Emerald Sparkle.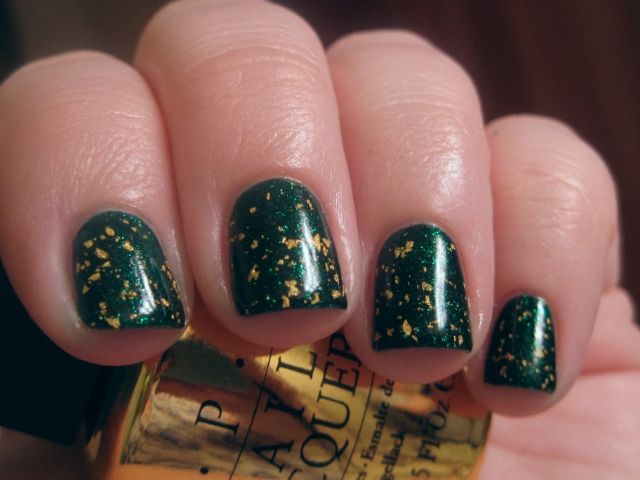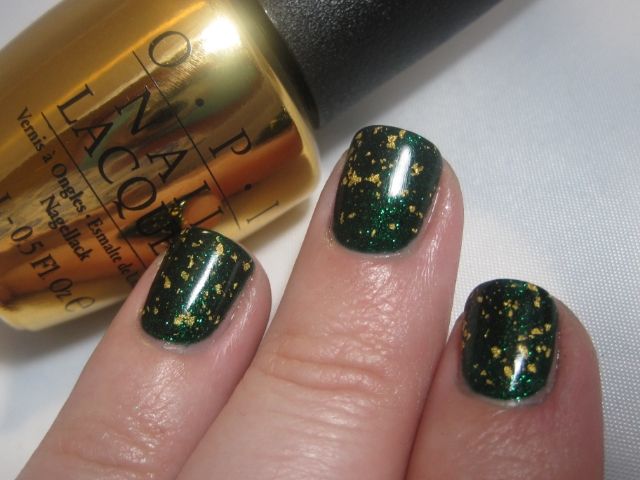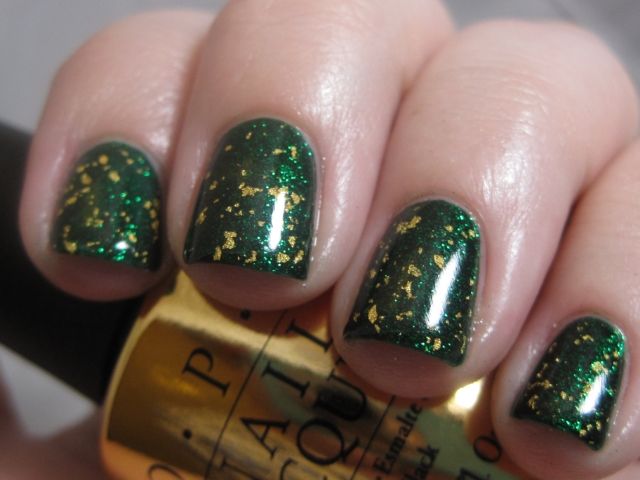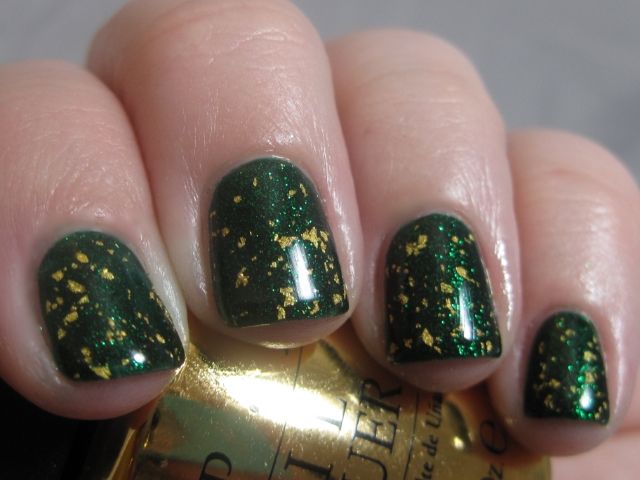 Thanks for looking everyone! I hope your St. Patrick's Day was a blast!!