Today I have another polish from the Last Queen of France Collection by HARE Polish. I was in the mood for something delicate and clean, so I was inspired by creator Nikole's original swatch layerings and chose to layer The Teen Queen over a soft, delicate pink. I chose one of my old favorites from OPI's Ballet Collection last year, Care to Danse?, which is a soft lavender/pink jelly. The Teen Queen is a mixture of blue and soft pink matte glitters in a clear base with a DIVINE blue shimmer. The shimmer makes this polish something special. This is 1 coat of The Teen Queen over Care to Danse? (3 coats).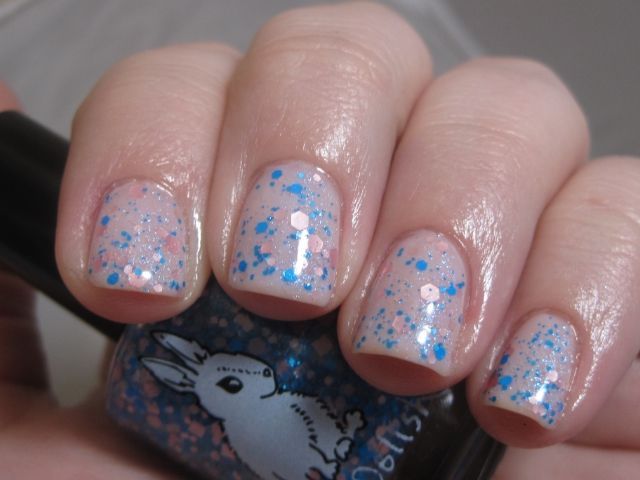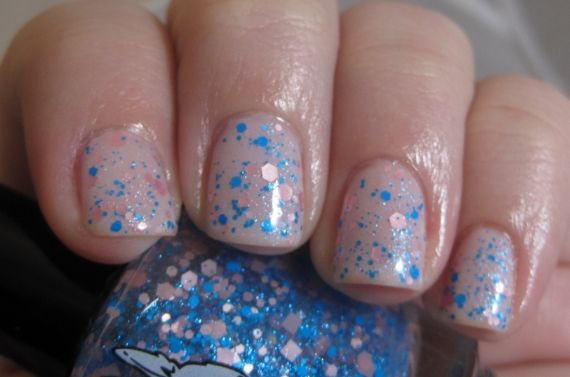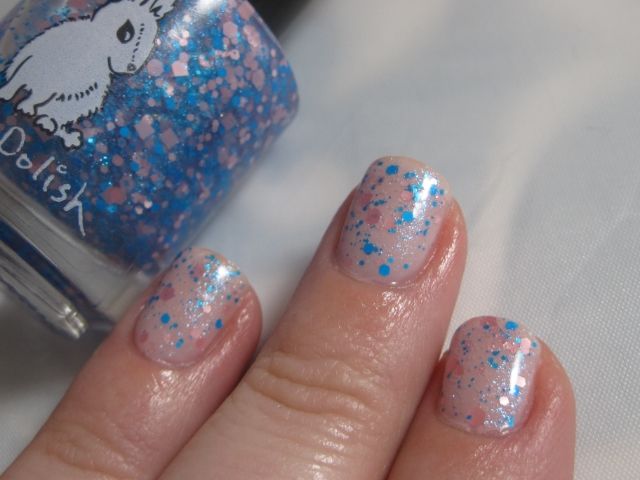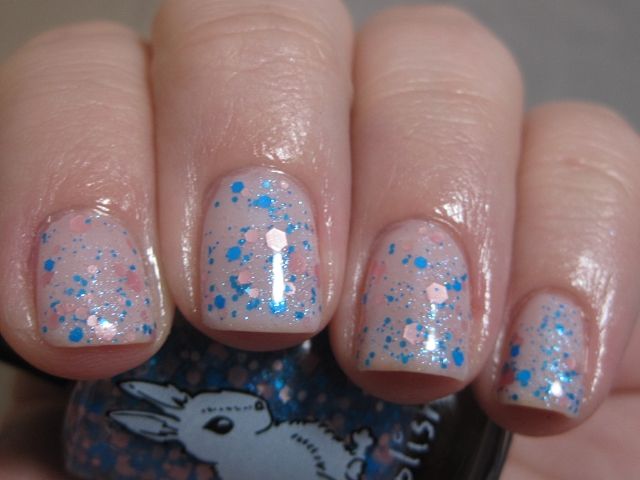 Here is a picture of OPI Care to Danse? by itself from about a year ago. It is so perfect for a "my nails but better" look! This was either 3 or 4 coats. They are sheer, but non-streaky so that makes them a breeze to apply. I love OPI's jellies!
HARE Polish is available from Nikole's
Etsy Shop
as well as from
Llarowe
. Thanks for looking everyone!