Hi everyone! Here is another non-green March mani, and from a new to me indie maker. I was browsing Etsy one day and I saw this beauty and I could not resist snapping it up! The shade of blue and the glitter mix is just divine! Upon receiving my order from Coco Allure I was even more impressed because not only was it packaged in a very girly and professional manner, my order also included a gorgeous business card as well as two mini Coco Allure polishes (Fantasea and Roseanne Roseannadanna)! Color me impressed my friends. That is such an unexpected surprise these days! And I have only swatched the other two, but the quality of all 3 polishes was stellar (I will have to do manis soon with the others).
Coco Allure McDreamy has a lovely bright robin's egg blue creamy base with purple, pink, green, and blue metallic glitters (including some squares and dots!). It would definitely be ok on its own with no layering, but I chose to layer 2 coats over Illamasqua Noble which was pretty close the the base color of McDreamy. My only complaint is...can I have a McSteamy counterpart to this polish? *wink wink, nudge nudge* I think it was meant to be a duo!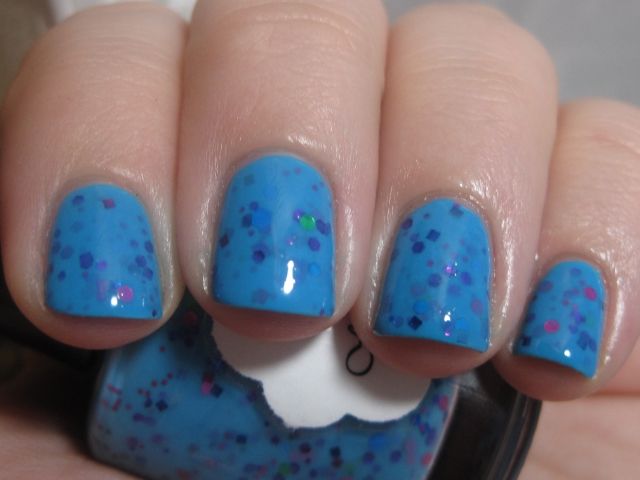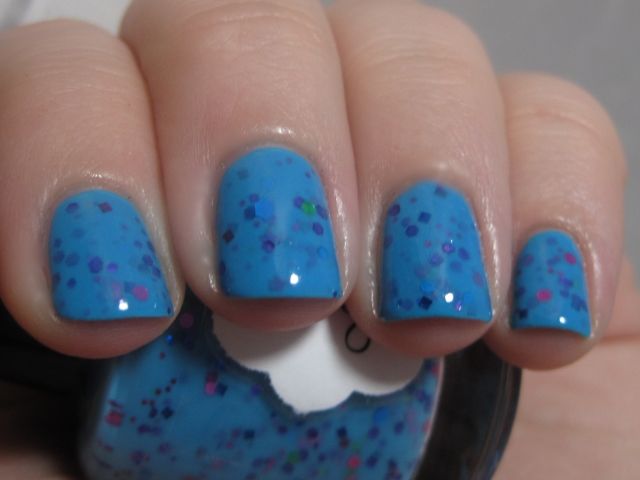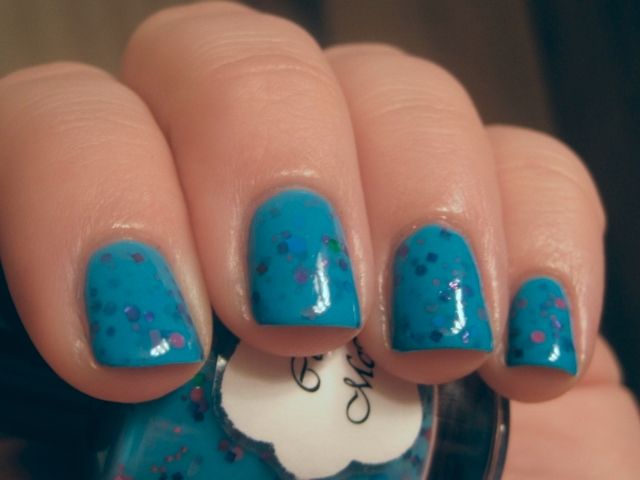 Coco Allure polishes are available from their
Etsy Store
and will soon be available for purchase from
Llarowe
as well. I love it when I venture into new brands and find absolute jewels! Thanks for looking everyone!