I was so very excited to receive the HARE Polishes that I ordered from the Last Queen of France Collection last week. They are SO pretty!! And what do you think of the new labels? They are very cute, but I will miss the old white bunny stickers for nostalgic reasons (but on the other hand, can you imagine how labor intensive it was to write them out by hand?).
My first mani had to be with the one I was most excited for: Hooky at the Hamlet. Hooky at the Hamlet is a bright green jelly filled with various white glitters, glowing blue glitters, and a subtle pink/violet shimmer. I decided to layer two coats over a jelly that was very similar to the base color, American Apparel Pacific Beach. It is maybe a touch darker than the base of Hooky in the Hamlet, but it was the perfect polish to layer with.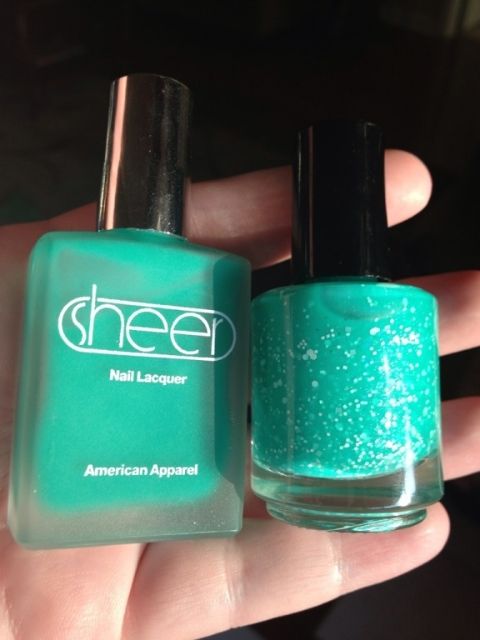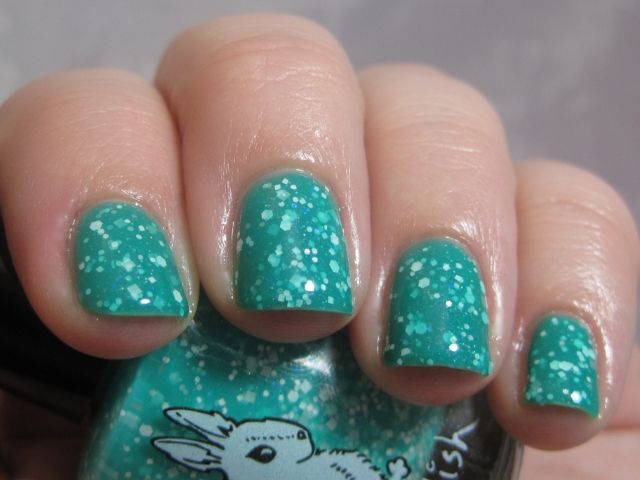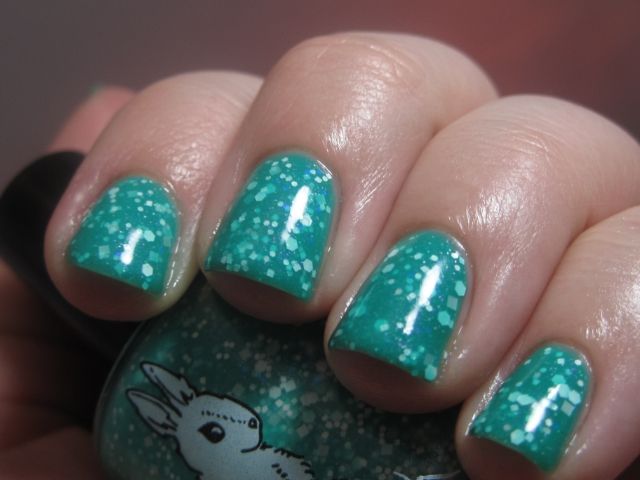 These pictures show the glowy blue glitter and pink shimmer better.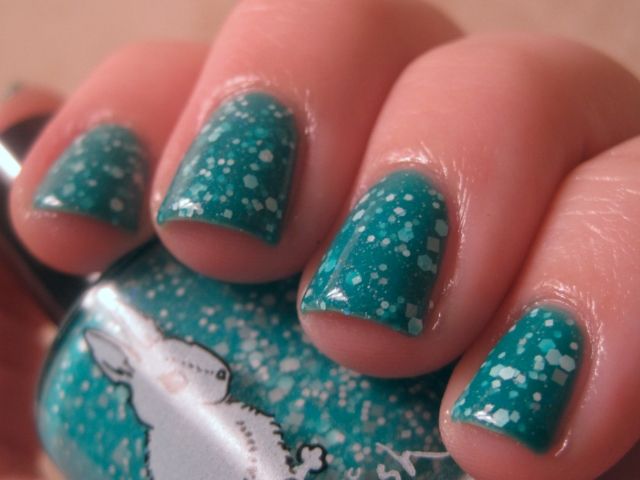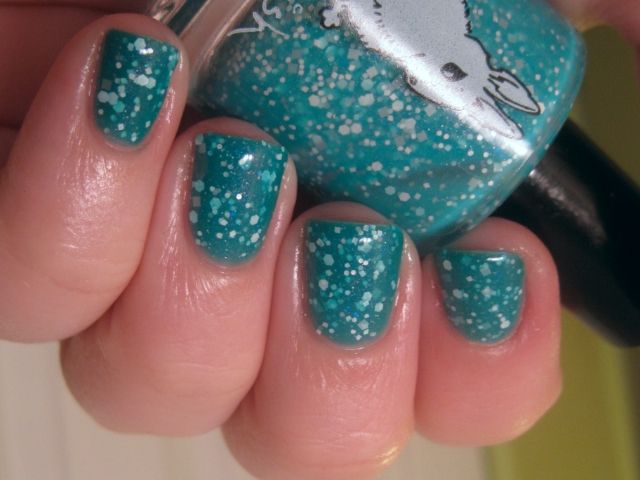 Next I wore Party Palace. When I ordered the collection, I never expected this one to be one of my favorites, but it is SO pretty! Pictures do not do it justice at all. I got tons of compliments on my nails when I wore this. It has a vibrant magenta jelly base with white and bright orange glitters and an AMAZING blue shimmer. The shimmer made my photographs look more blue than the polish actually is, but in real life it just compliments the polish and isn't overwhelming. I chose to layer 2 coats over Illamasqua Stance for my mani, which darkened the whole thing up a bit, but I thought the combo was magical in real life.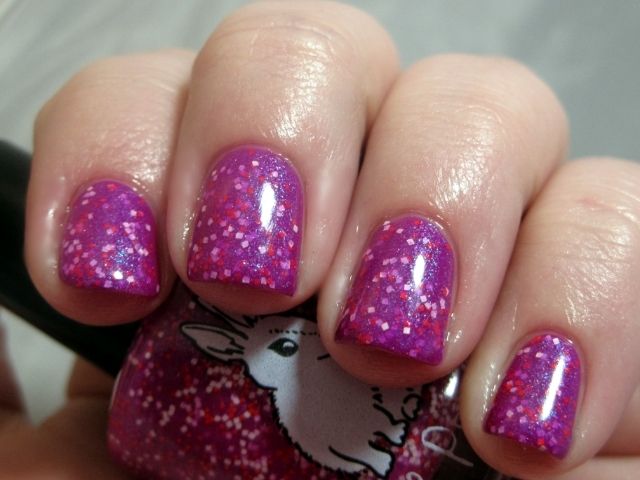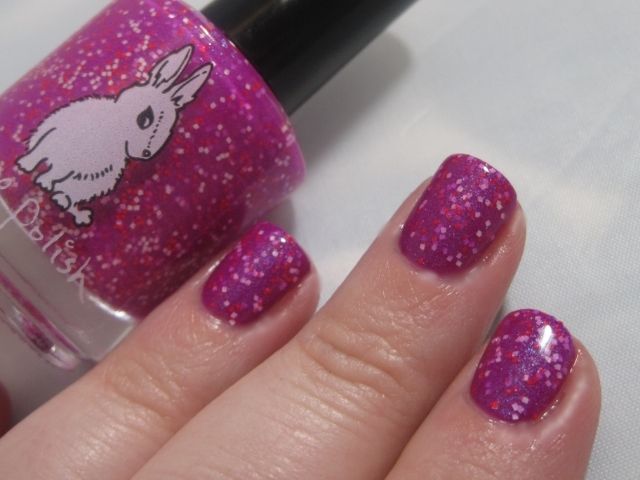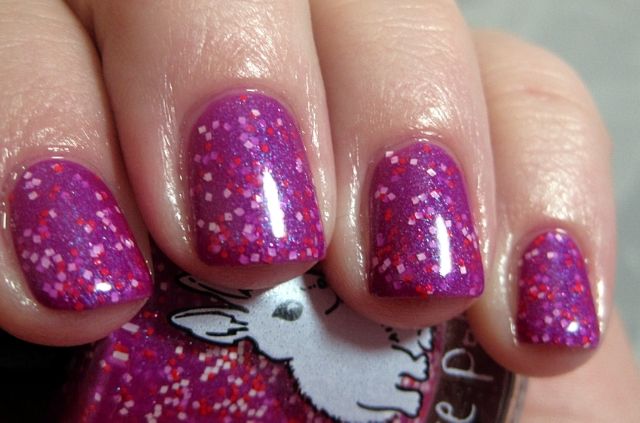 HARE Polish's new Spring Collection, The Last Queen of France, is available from HARE Polish's
Etsy Shop
as well as at
Llarowe
. It looks like these two are still in stock in her Etsy Shop, so go grab them now if you want them! Thanks for looking everyone!