Hi guys! Today I have a mani that I did awhile back but it is too gorgeous not to post. As soon as I saw this polish I knew that I had to have it. I actually ordered it from Australia before it was even available in the US (special thanks to my lovely mule Kristy!). I immediately rocketed to my top 20. It is that good!
piCture pOlish Kryptonite is an emerald green jelly with holo flecks throughout. It is a part of piCture pOlish's Collaboration Collection which was inspired by bloggers as well as e-tailers that carry the line. Kryptonite was inspired by blogger Cathy at
More Nail Polish
and I will have to say it is my absolute favorite of this collection. It is so simple, yet so glorious. The shade of green is absolutely perfect. It is dark without being blackened and the holo flecks shimmer throughout the jelly base. This is 2 coats.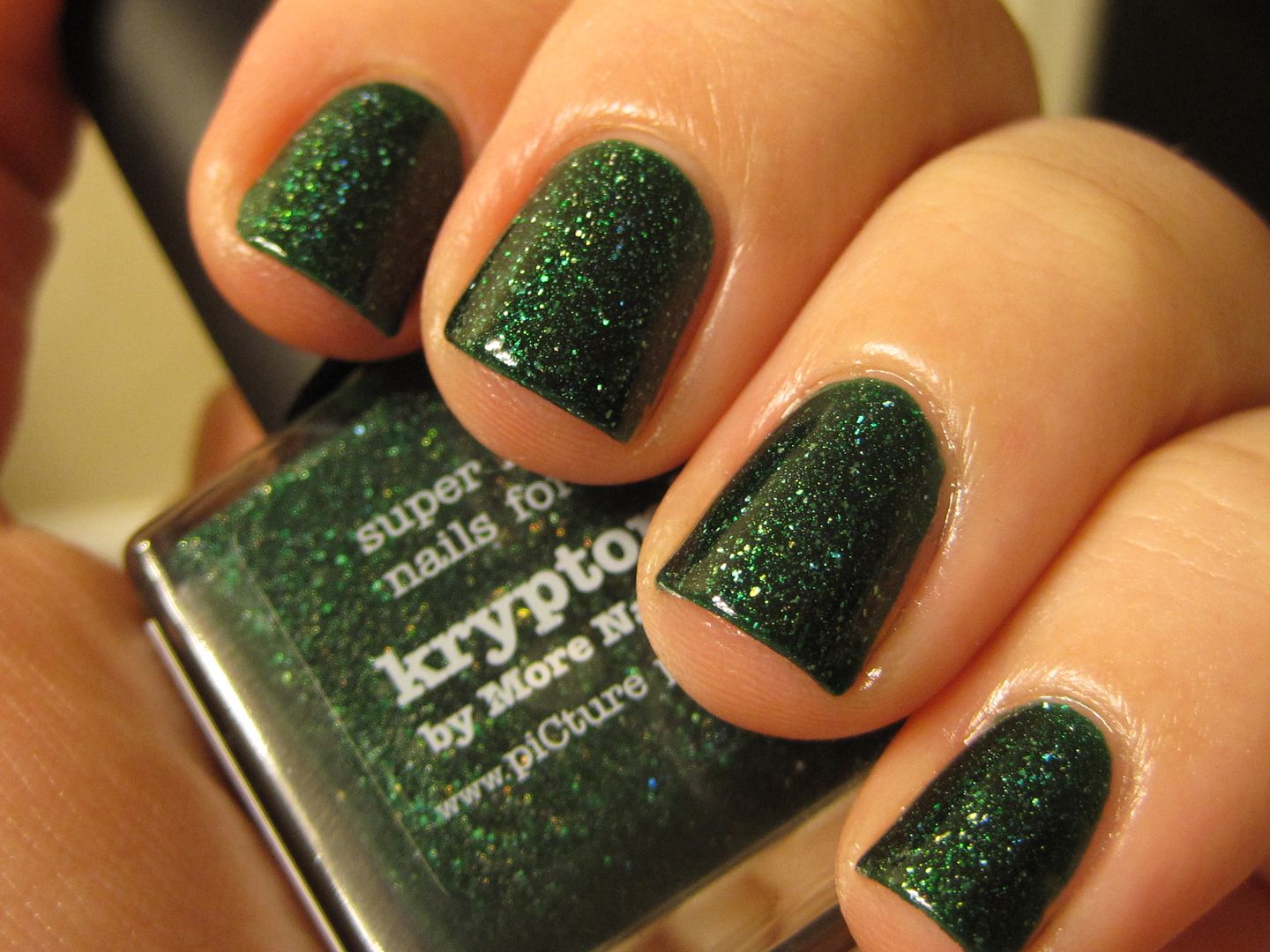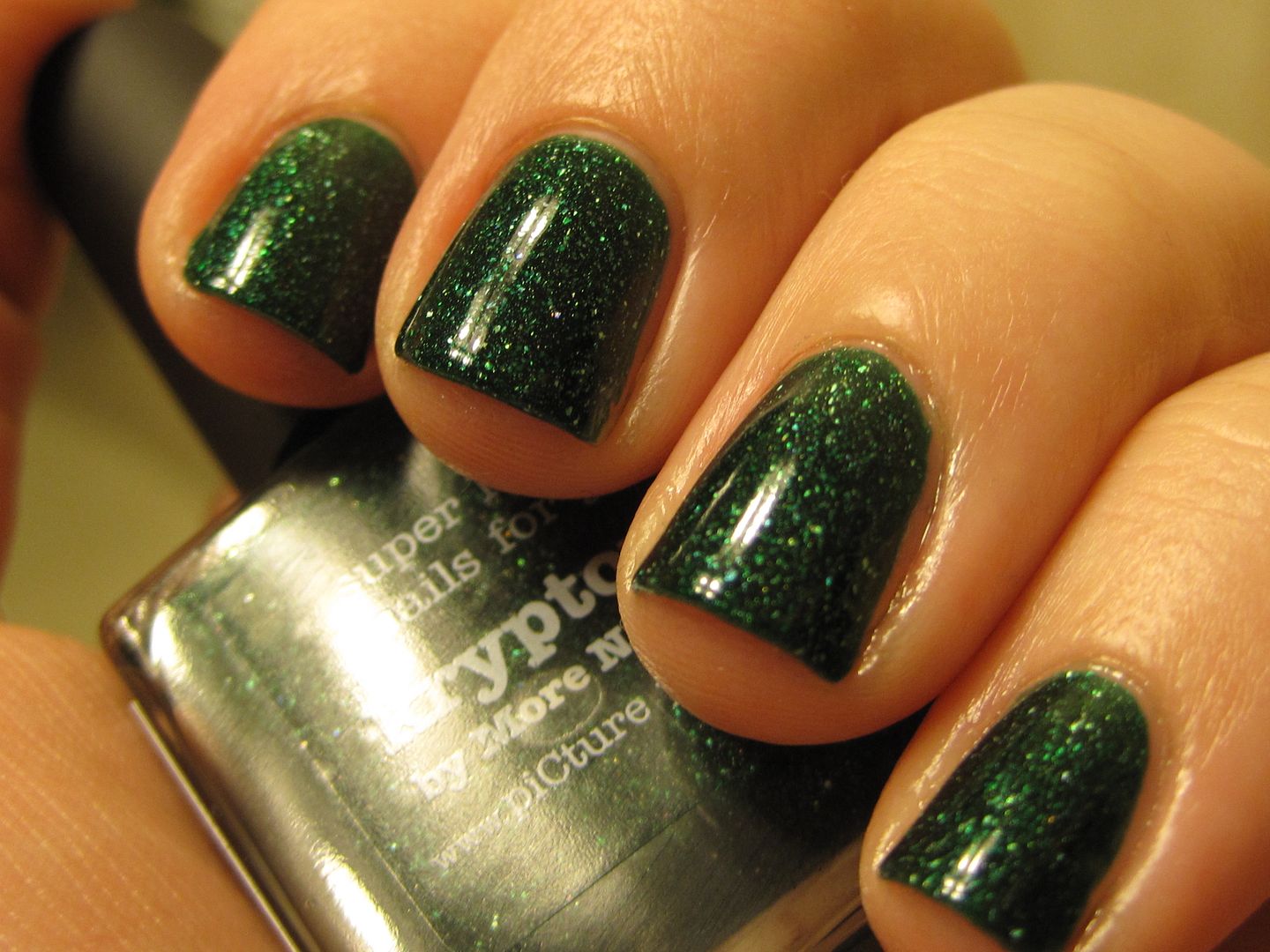 If you are a green lover, this is a must have polish for you! It is now available in the US from
Llarowe
and
Overall Beauty
. You can also purchase it directly from piCture pOlish's
website
.