I had a little indie swatch-a-thon recently and I wanted to share some of those with you. First up are some polishes from CrowsToes.
Last Call at the Crow Bar (1 dabbed coat over Color Club Revvvolution). This is a crazy mix of gunmetal glitter with multicolored glitter. I think that it is just made with leftover glitter so every batch will be a little different. So neat!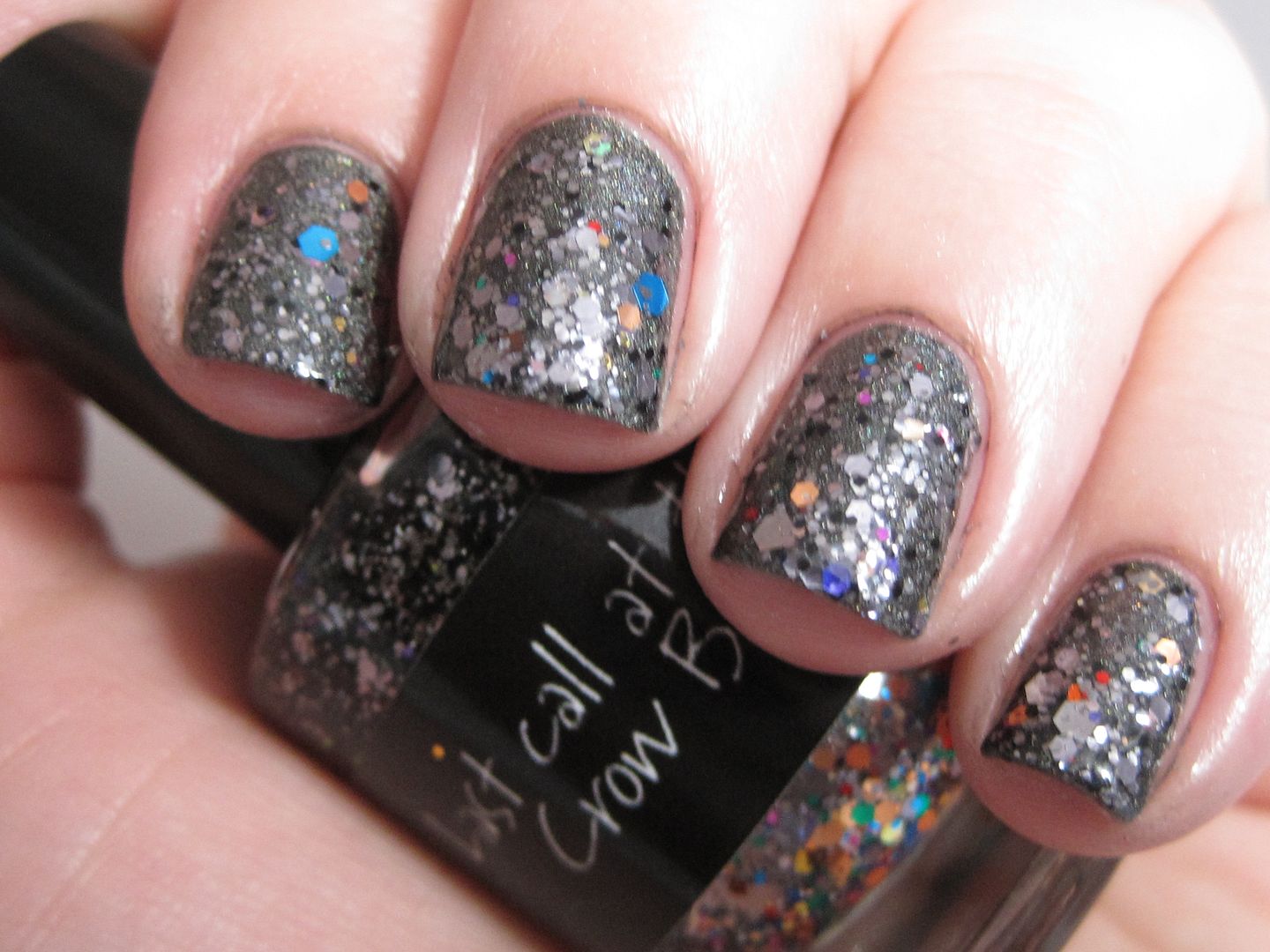 Morticia (1 dabbed coat over China Glaze Crimson). Morticia is filled with different sizes of red, black and silver glitter with some holo thrown in there. It looks really cool over the vampy base of Crimson.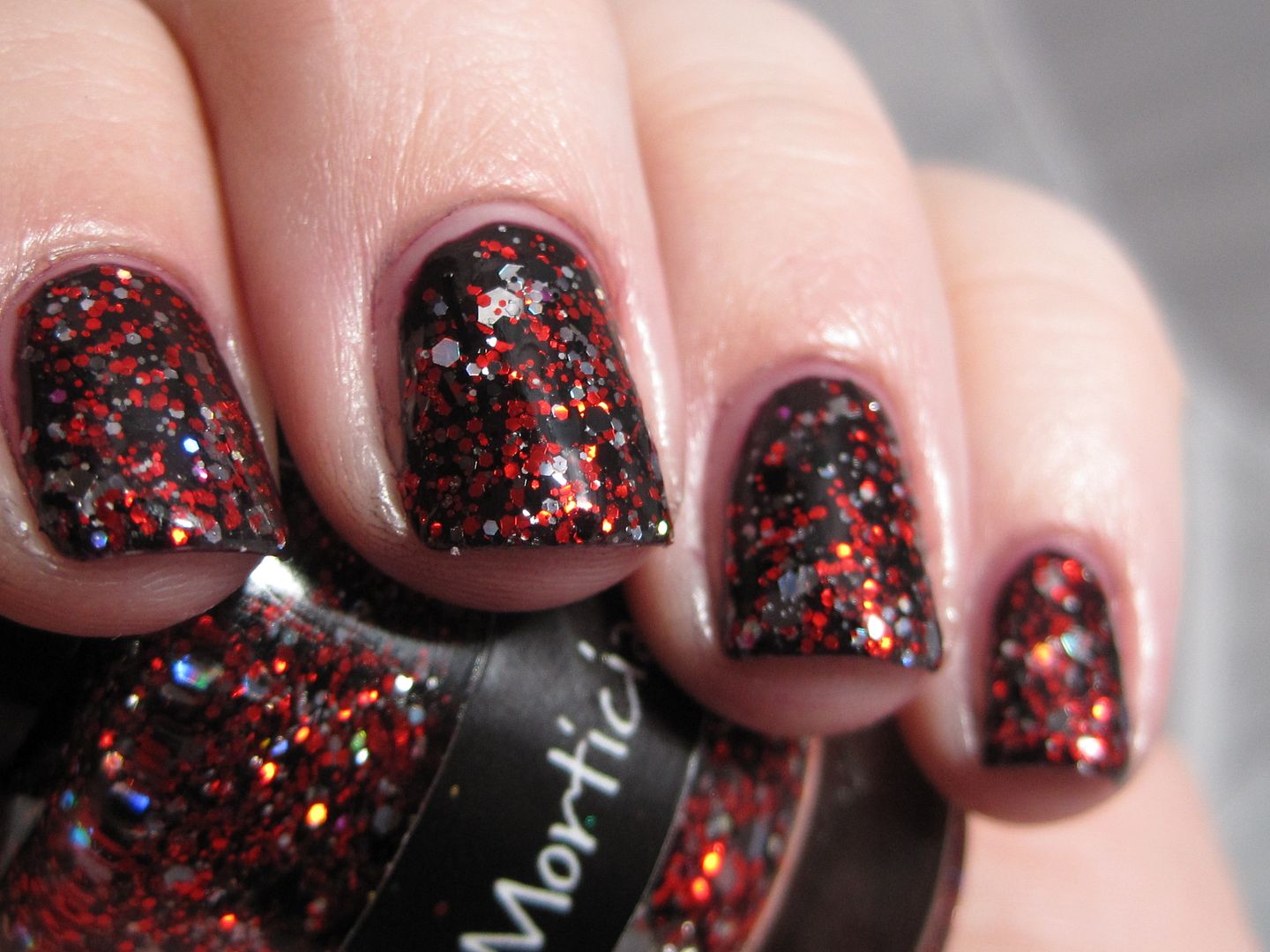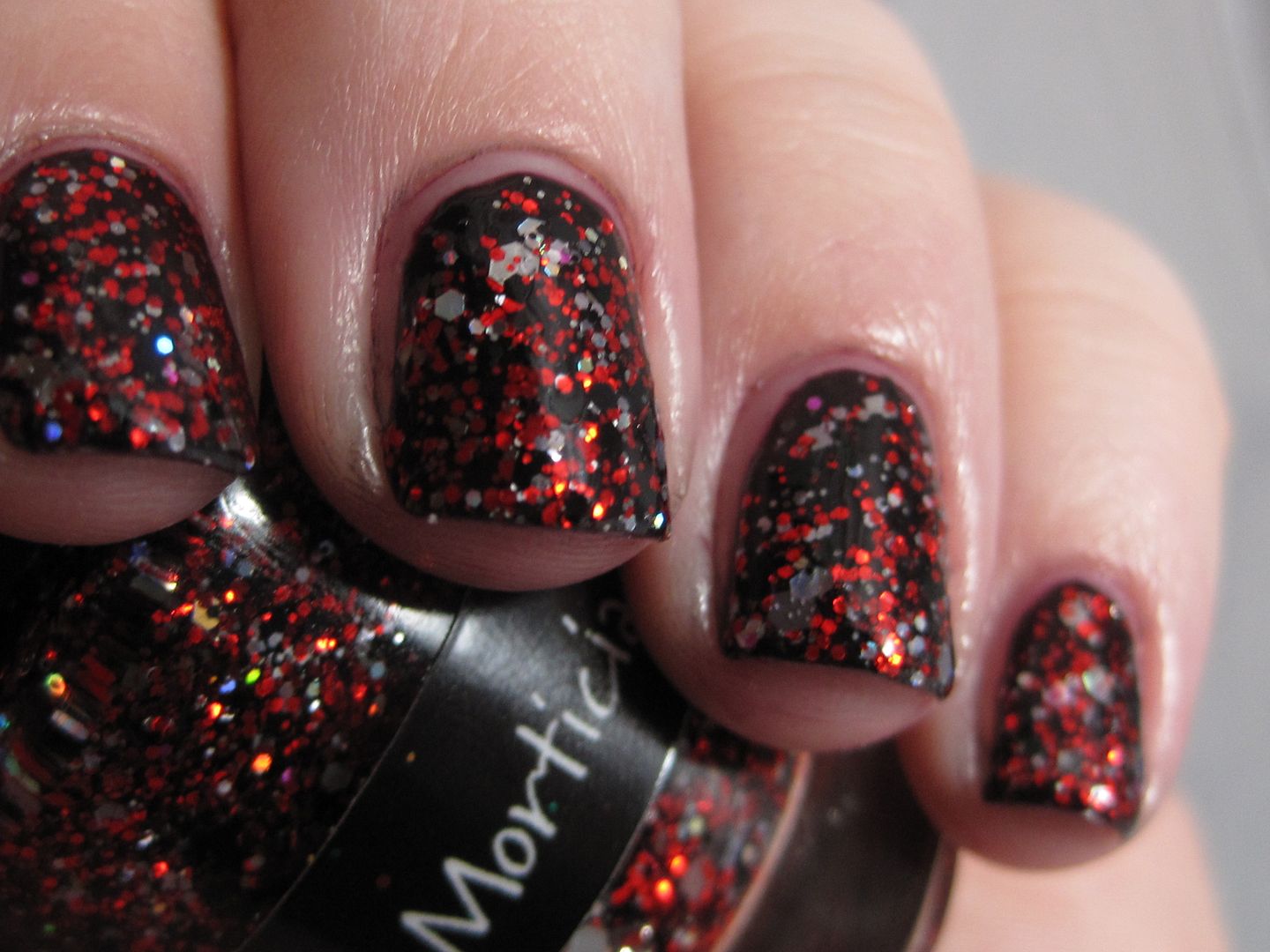 For both of these manis, I used 1 coat of Gelous and 1 coat of NYC GCS on top because they are hungry glitters. Also, these polishes have the typical thicker texture of CrowsToes polishes because they are packed with glitter in uncut suspension base. The dabbing method works best for application but you get maxium glitter payoff (these swatches were 1 coat over the base color for both polishes). CrowsToes polishes are available from
Llarowe.
Thanks for looking!